One of the most popular topics in recent weeks is about the blockchain fee.
What is it? How much is it? Who earns it?
First, in this week's app update, (along with other improvements and bug fixes) we're re-introducing a line on the transfer screen to show the blockchain fee for each transaction: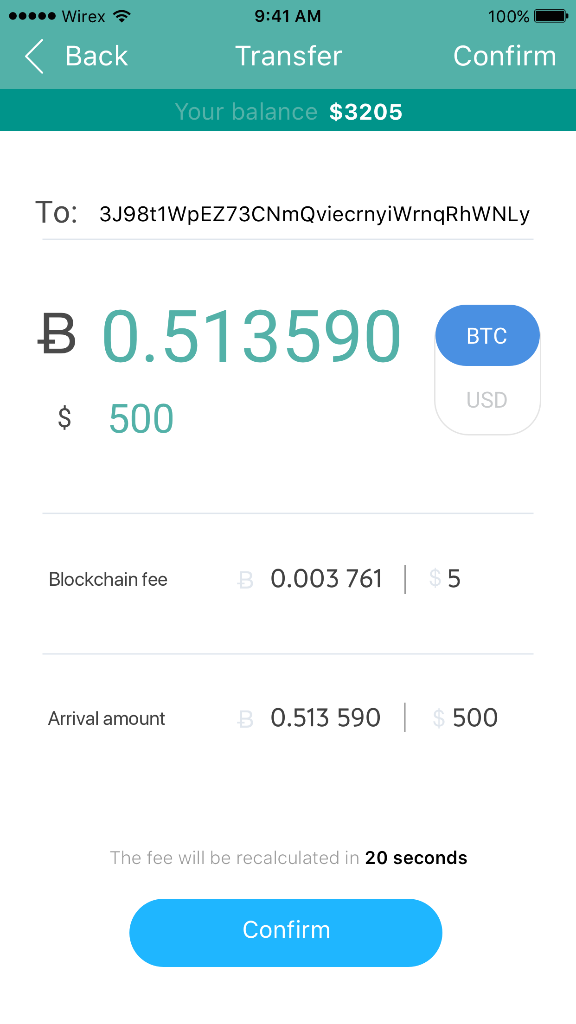 Is the blockchain fee charged by Wirex?
No, it's a fee charged by the global blockchain network and fluctuates based on real-time network capacity.
To understand more about blockchain fees, see our FAQ page on currencies exchange rate.
We hope this helps you make transfers in the best way that suits you at the time.
Many more app updates are coming over the next few months — including a feedback feature inside the app so you can submit ideas to help us improve.
There's even talk in the office of completely eliminating blockchain fees for our long-term customers.
Stay tuned for more updates soon!