Wirex is now offering the ability to buy bitcoins with debit card. This is a tutorial on how you can buy bitcoin through the Wirex/E-Coin platform at e-coin.io.
How to Start Buying Bitcoin
First, you must have an E-Coin account and a virtual or plastic debit card with us. Redeem you first card for free from these links: Android | iOS. Wirex app is our companion app.
Please note that all E-Coin accounts will become Wirex accounts and will be 100% compatible with the Wirex platform. Here's how to get a Wirex debit card, which comes in virtual and plastic. You can find out the advantages of each type of card here.
You can buy bitcoins by loading funds onto your Wirex card. This feature is only available for verified Wirex accounts. Load your card through bank transfer or alternative payment methods (APMs). You can also buy bitcoins with PayPal.
A Step-by-Step Guide to Buy Bitcoins with Debit Card
Please read the Buy Bitcoin options and read the 'Wirex Top Up' post here for more information.
Step 1: Log into your E-Coin account. Select 'Buy Bitcoin'.

Step 2: You will arrive at a review page. Enter the amount of bitcoins you would like to buy (minimum amount is 0.01 BTC). The funds will be deducted from your Wirex card. When ready, click on 'Submit'.
Step 3: You will see a confirmation page. Confirm your bitcoin purchase.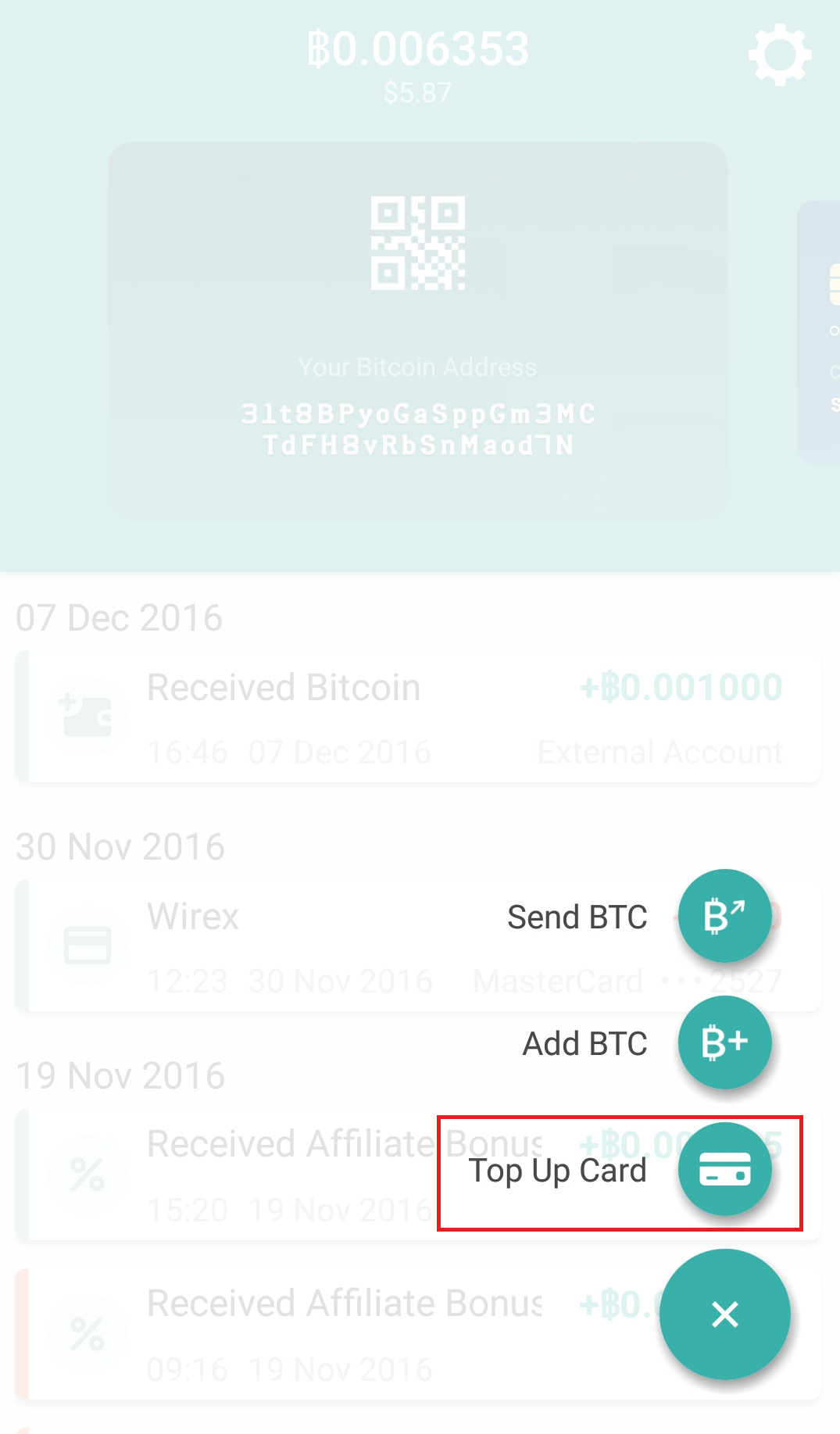 You will also receive a confirmation email following your successful purchase.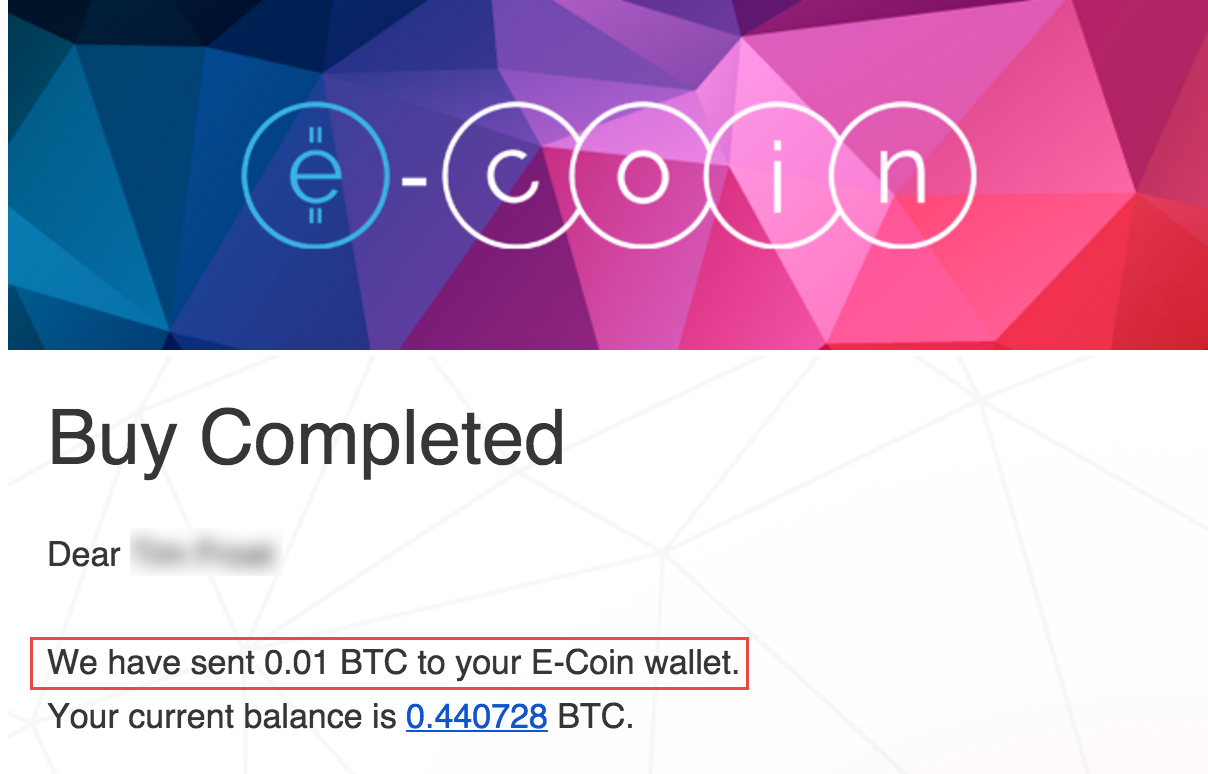 Loading Your Card Through Bank Transfer
You can easily transfer funds from your bank account to Wirex card. Here is a list of all 68 countries we support for domestic bank transfer, as well as information about fees. Important: you must verify your account first. Here's how to verify.

If your country is not supported, you can still transfer funds internationally, or you can opt to load your card using alternative payment methods instead.
Please continue reading for a step-by-step guide on how to load your card through bank transfer.
Loading Through Alternative Payment Methods
We support many alternative payment methods, including Qiwi, P24, iDEAL, Abaqoos, GiroPay, EuTeller, Bank Link, eKonto, Alipay, Sporopay and Mistercash.
For the full list and fee information, please see here. Important: you must verify your account first. Here's how to verify.
Continue reading for step-by-step guide on how to load card with APMs.
A Step-by-Step Guide for Loading Your Card (Bank Transfer and APM)
Step 1: Log into your E-Coin account. Pick the debit card you want to transfer funds onto and select 'Top Up'.

Step 2: Now choose which method you would like to use. You can choose either Fast Bank Transfer or Alternative Payment Method. Click on one of these options.

Loading Through Fast Bank Transfer
You need a verified Wirex / E-Coin account to buy bitcoin through funds transfer. Here's how.
Choose your country and preferred bank. If we do not support your country, you can select a nearby country and bank for quick transfers. Please note that we currently support 68 countries, with more additions to come in the future. You can perform domestic transfer to a bank account within your country, or make a transfer out of your region. Transfer speed and fees and will vary according to banks and location.

Make payment to the bank account stated on your screen. Please ensure that you use the correct fund transfer details and payment references. We are not responsible for funds accidentally transferred to the wrong account.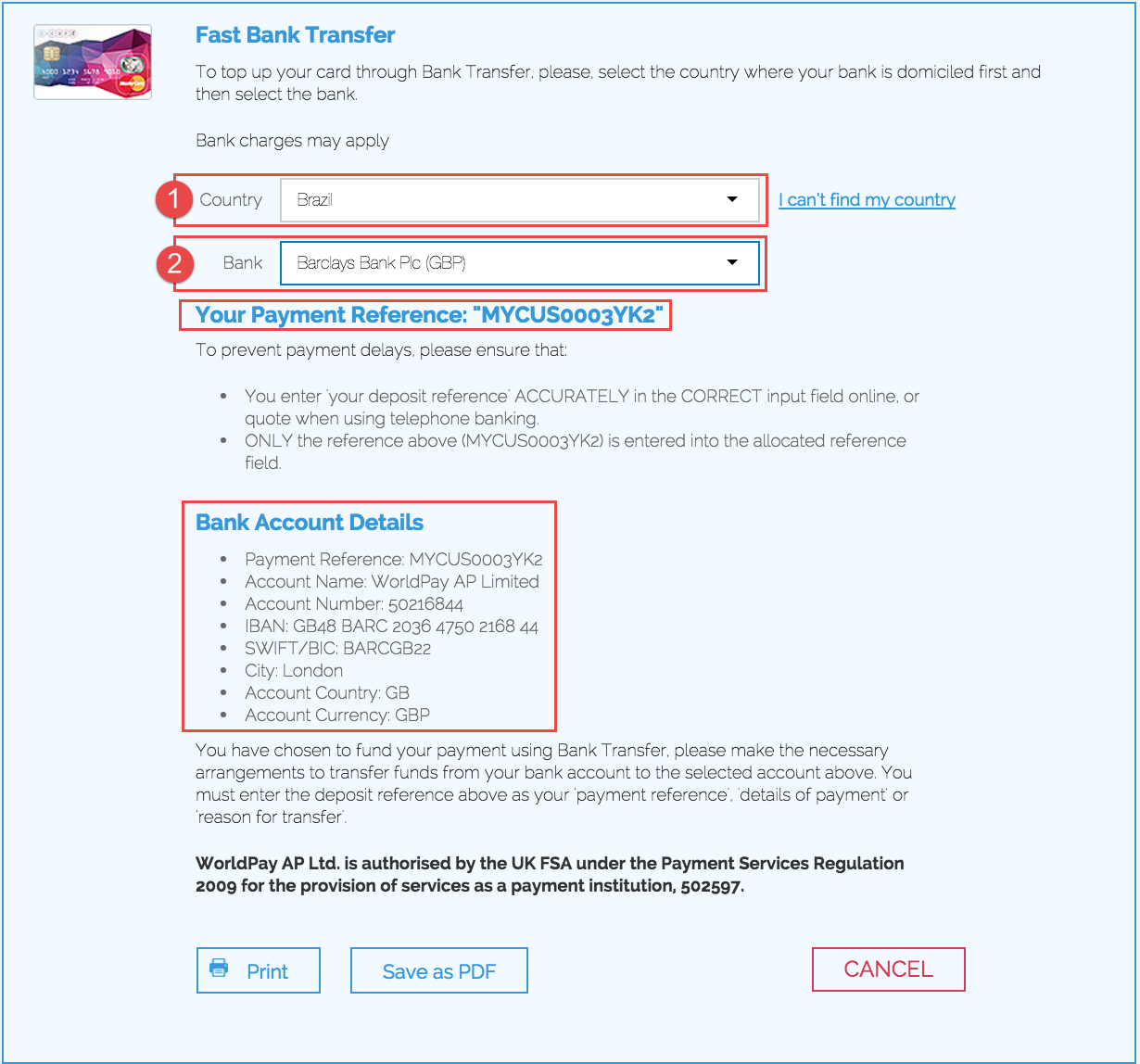 When you're done with the payment, print or save the page for your own reference. Once the funds have cleared,they will be added to your account. You have the ability to either use funds on your card, or buy bitcoin.
Loading Your Card with an Alternative Payment Method
You need a verified Wirex / E-Coin account to buy bitcoin with APMs. Here's how.
Pick your country, service and currency. Fill in the amount you would like to load and click 'Confirm'.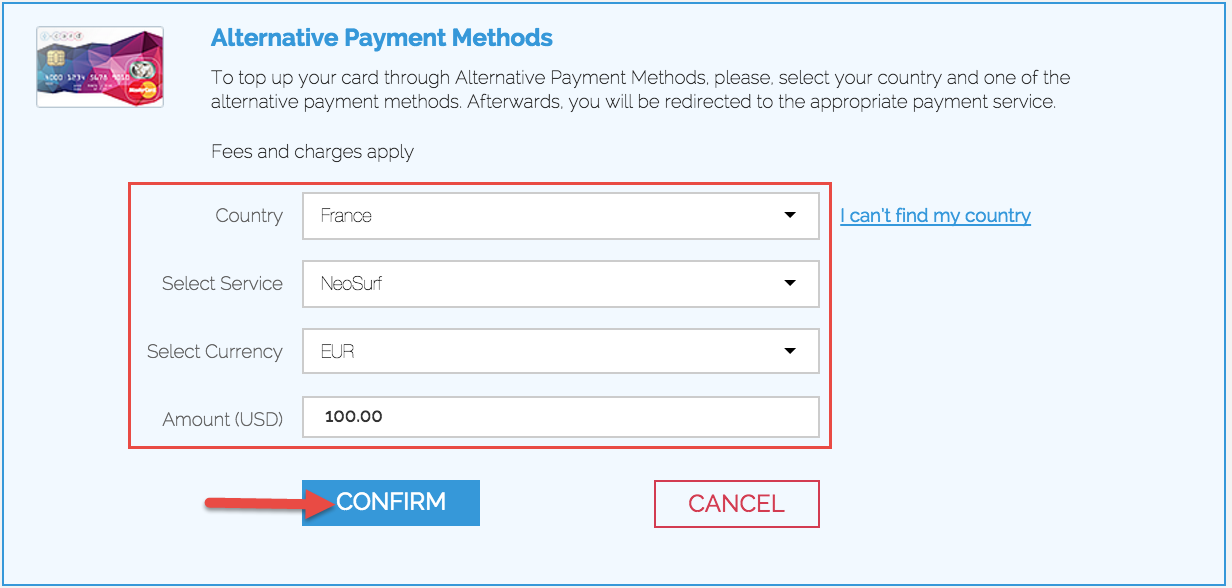 You will be directed to your Alternative Payment Method of choice. Please follow the instructions given.

Step 3: Congratulations! You should see your funds reflected in your Wirex card balance. Now you can purchase bitcoin!
We will continue to update and improve our services. If you have problems, please contact us at support@wirexapp.com. We will be happy to answer any questions. Also feel free to post your questions in our new Wirex bitcointalk thread here.
Notice: This is a service of Wirex, first offered at https://www.e-coin.io/. In the near future, we will move the service to https://wirexapp.com/, with no additional steps needed by customers.
What's Next?
Congratulations, you have purchased bitcoins with Wirex/E-Coin! They will be kept safe in the multi-sig account, however do practice good security habits. Please ensure that you use strong password and enabled 2-factor authentication.
Here are some information that will help you use Wirex better: