To create a currency account, go to Preferences > Accounts > Create Account. You will be asked to select either a traditional or crypto currency or for your account. Select the desired traditional currency from the dropdown list.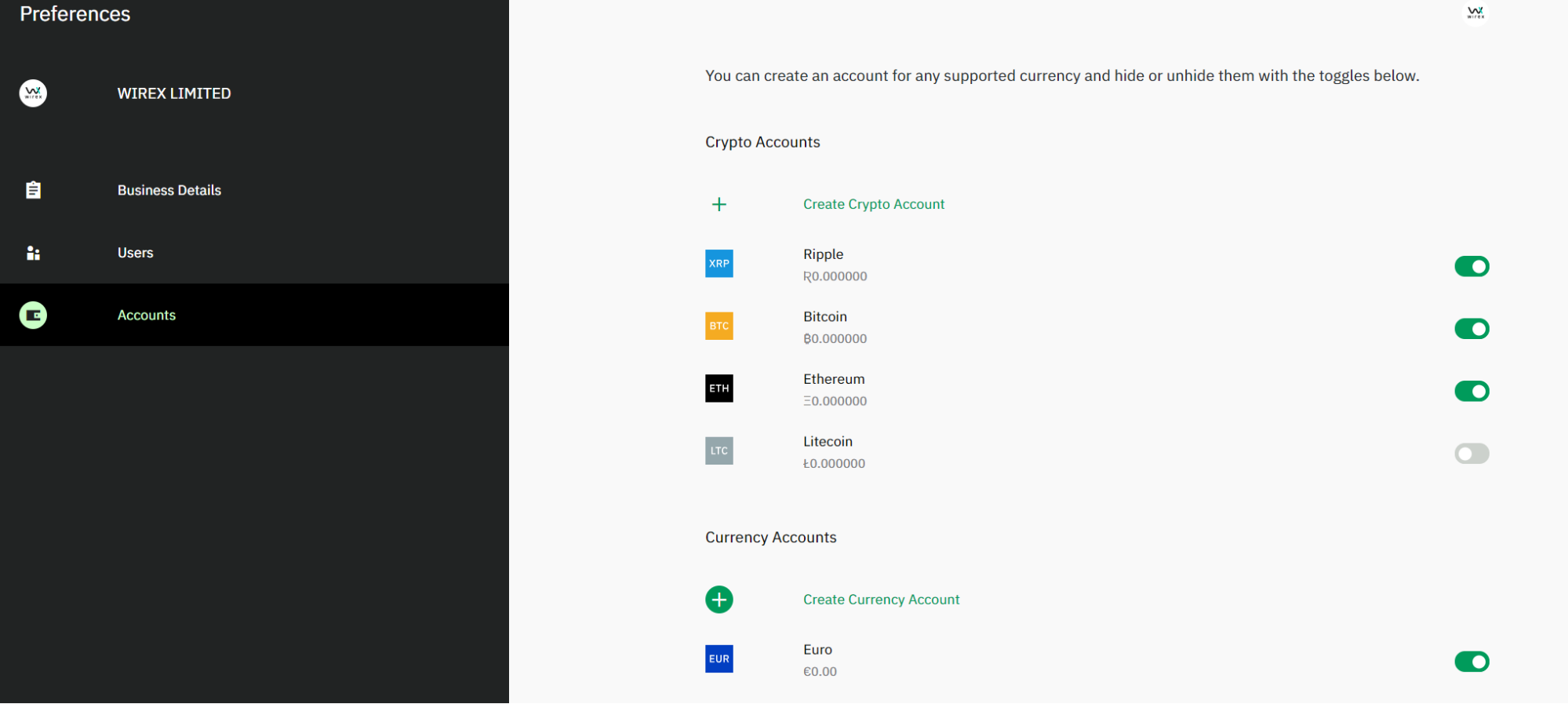 You will then be prompted to enter a name for your account and indicate if you want your new account to be public or private. If an account is public, other Wirex users can find this account via the search function if they want to send transfers to it. If you make an account private, it will not be findable via search, and you will need to give the account details directly to any counterparties you want to transact with.
Once you've entered all the information, click the Create Account button at the bottom of the screen. Your new account is now ready for use, and will appear on your account list.
If you are not currently using an account, you can hide it in the account section in Preferences. Once hidden, the account will no longer appear on your dashboard. You can hide or unhide an account at any time.