There are two balances in your GBP, USD and EUR accounts: Current account and Card account.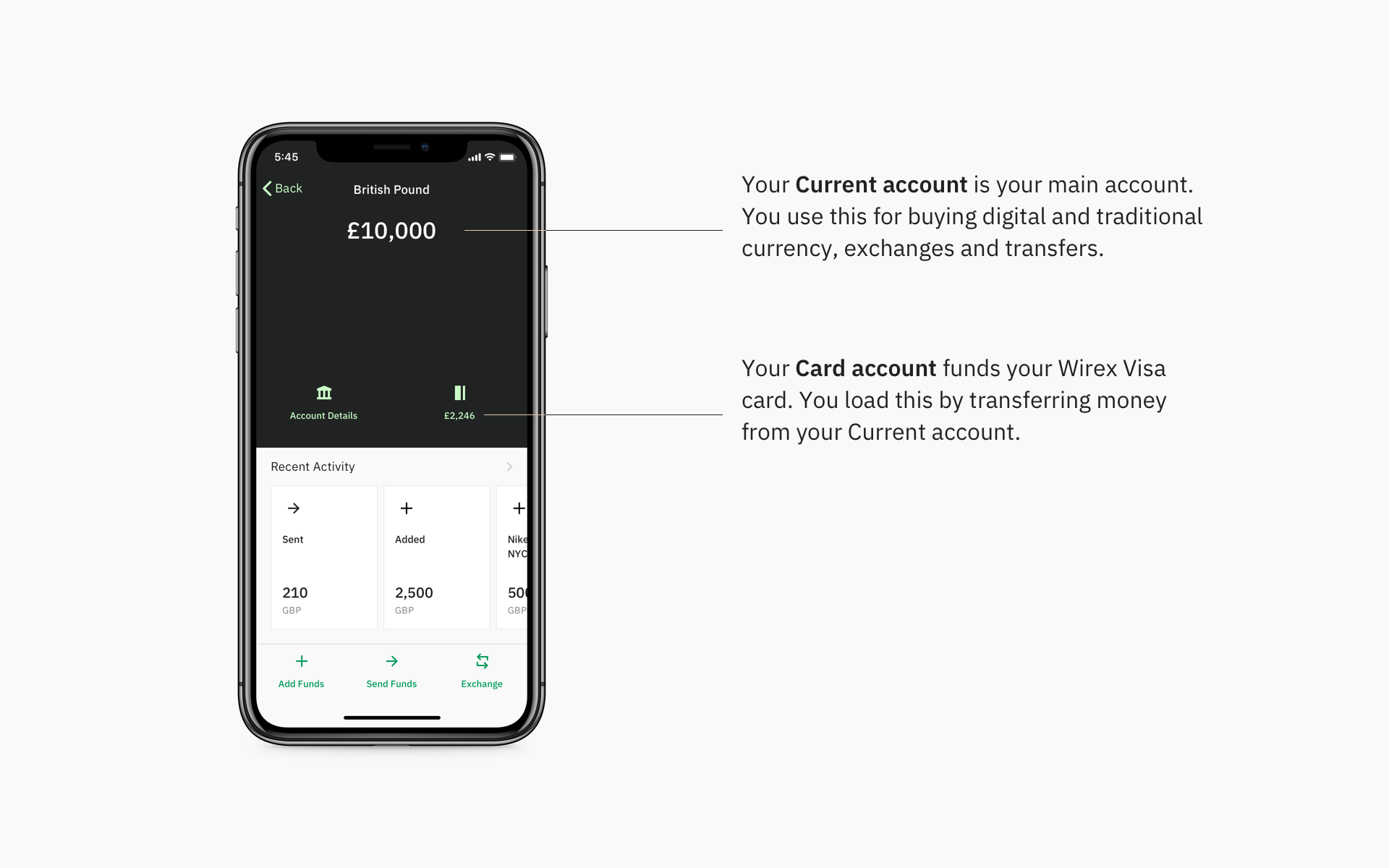 How does it help?
By limiting your Card account to paying with the Wirex Visa card, we give you greater control over your spending. Load up the money you need for your trip abroad or day out, safe in the knowledge that you can't go over budget; you can always top up your Card account with just a few taps in-app.
You can top up your Current account with no restrictions and exchange up to $/£/€ 50,000 per transaction.
There are the following ways to top up your Current account:
To top up your account balance with a bank transfer, use your currency account details.
Note: Mastercard users may notice that they are being charged a commission when using their card to top-up their Wirex account. The exact commission amount will vary and depend on the issuing bank and card type (credit/debit).
If you'd like to clarify your specific commission for Wirex transactions, we recommend you contact your issuing bank directly. The relevant Merchant Category Code is 6051.
Visa users are currently not charged commissions for this type of transaction