Wirex customers can easily and quickly top-up their accounts using local cards via Apple Pay or Google Pay with Primer. However, before using this option, make sure your Wirex account is fully verified, and you are the owner of the linked card used for the transaction.
Here's how to fund your account via Apple Pay/Google Pay using Primer:
Open the Wirex app and navigate to 'Dashboard' -> 'Add Funds'.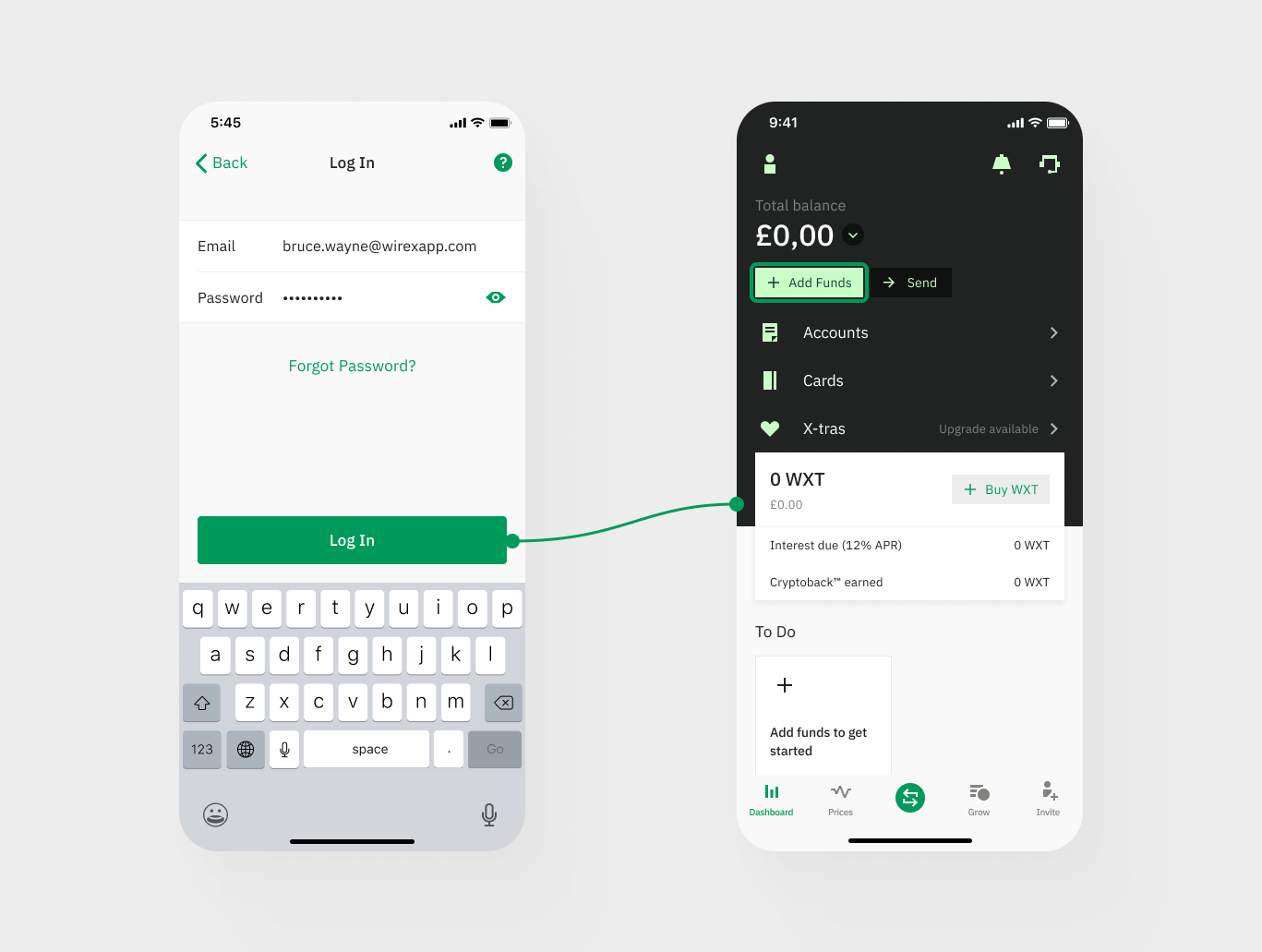 Choose the currency account you want to top-up and select "Easy deposit".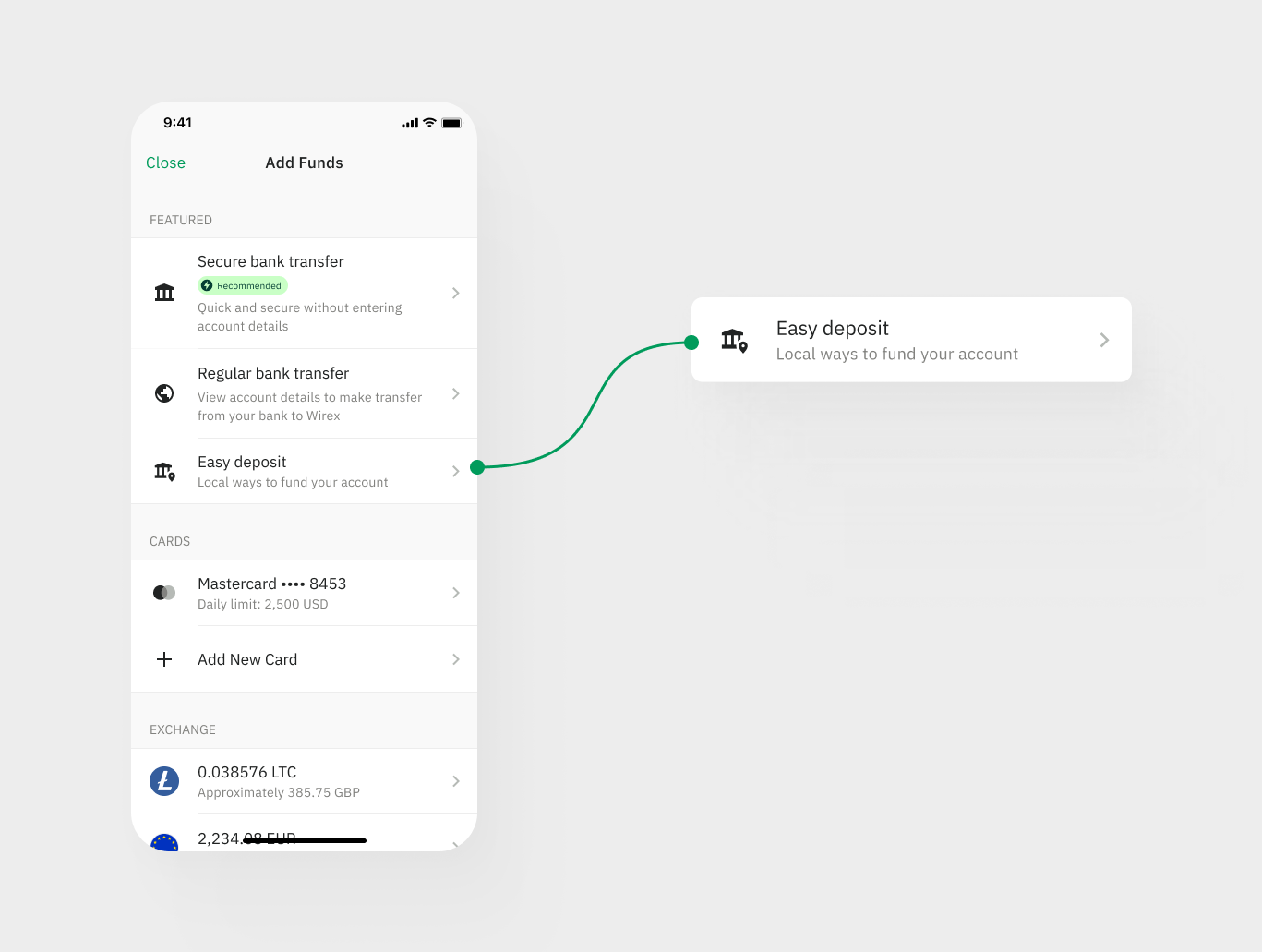 Enter the amount you wish to add to your account and click "Add Funds".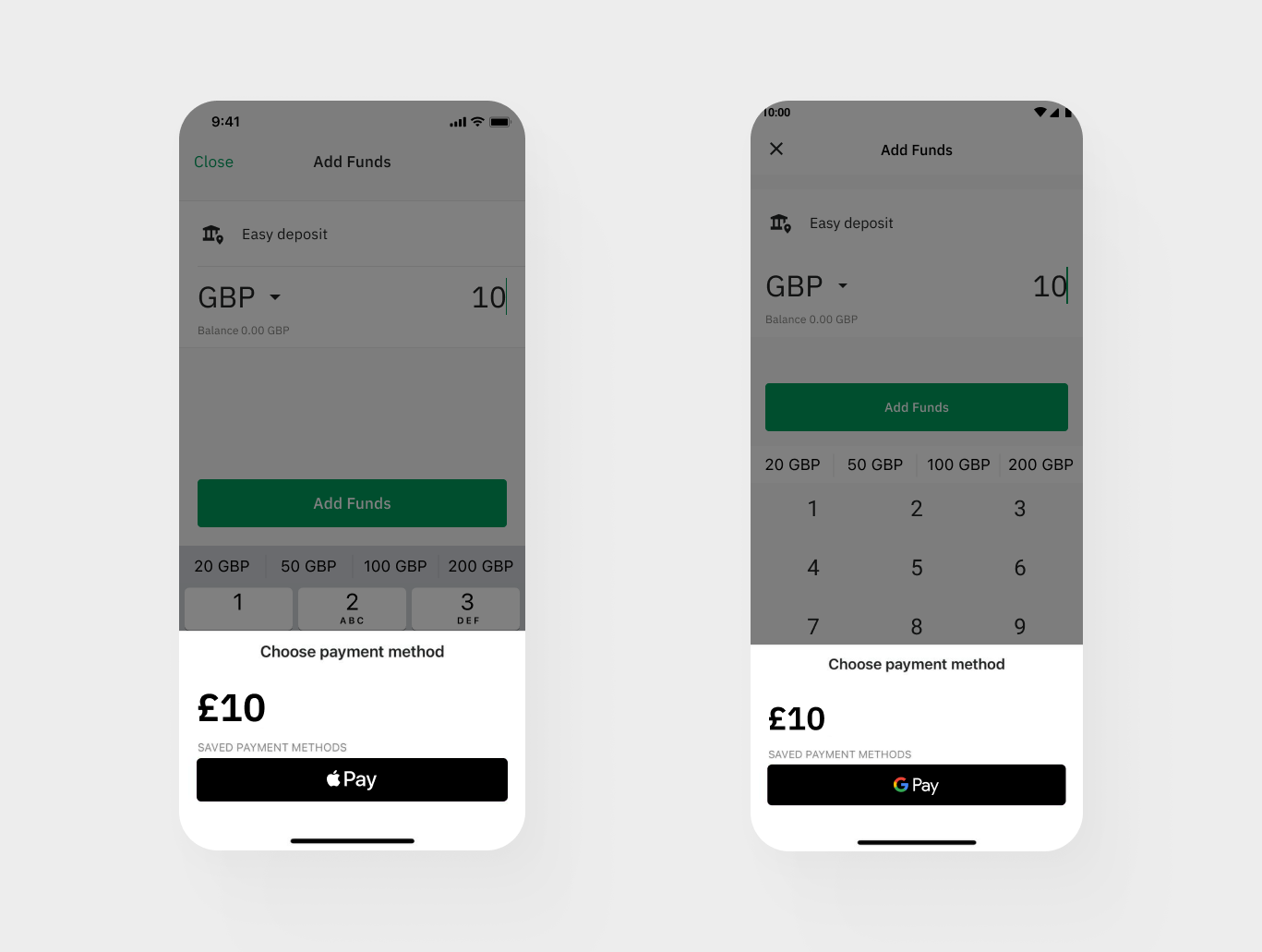 Please note that if you choose a cryptocurrency account, you will see the amount that will be deducted from your card in traditional currency. It will automatically be converted to crypto.
You should see the available payment methods.
Select Google Pay or Apple Pay, and the system will show you the available cards. Choose the one you want to use, click "Continue" and then confirm the transaction.
That's it! You have successfully funded your Wirex account via Apple Pay or Google Pay using Primer. With this hassle-free payment option, you can quickly and easily top up your account without leaving the Wirex app.