Wirex Business lets you generate a statement for your entire transaction history or a specific period.
To get your Wirex Business statement:
1. Under the Recent Activity tab on your dashboard, click the export button on the right. This will take you to the Generate Statement screen.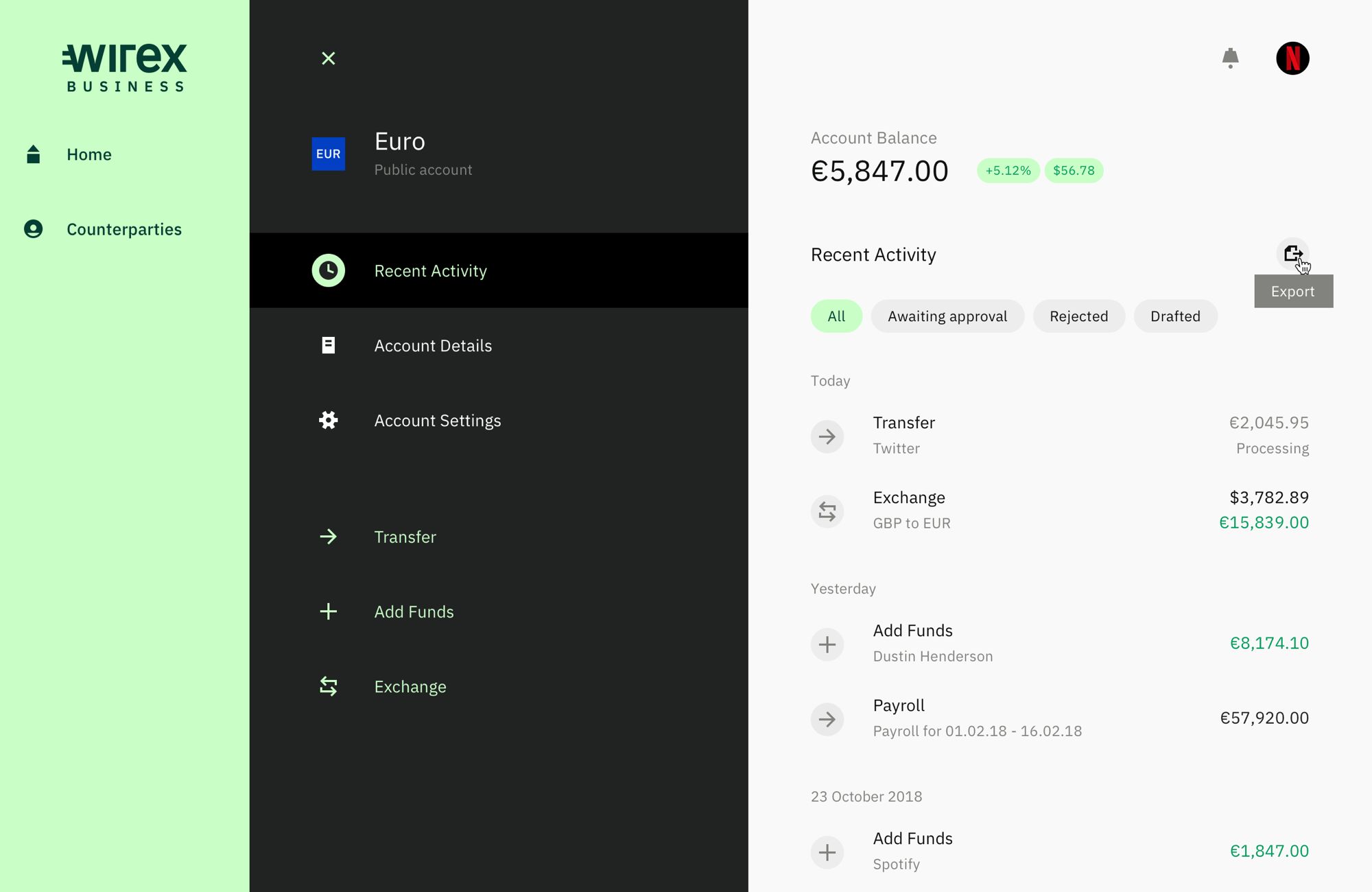 2. Here, you can filter what kind of transactions you want to see on your statement. For example, if you only want to see transactions with a specific counterparty, you can specify this in the counterparty filter. You can also select whether you want to see all transactions or just completed ones.

3. When you are ready, click export and your statement will be downloaded to your device as a CSV file.
Note: If you filter by counterparty, you will not be able to see exchange operations, as the exchange feature is not used with counterparties. Be sure to leave the counterparty field blank if you want to see all operations.