From the main Wirex page, Click 'Register on Wirex for Business' and enter your name and business email on the screen.Then click Create Account.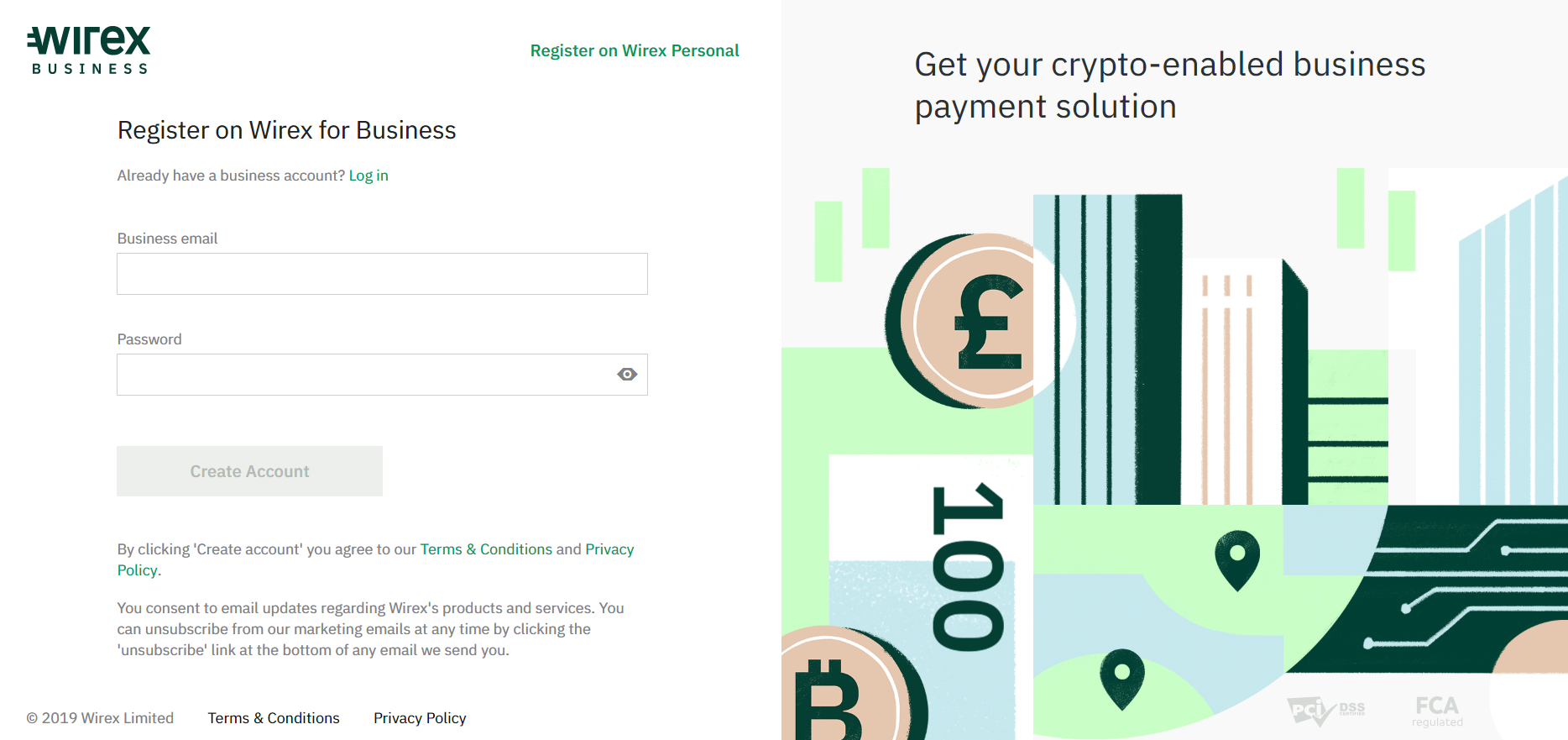 A confirmation code will be sent to your email.You can enter it on the next screen, or just click on the code in the email to be redirected to the next registration step.
Then, on the 2FA screen, set up 2FA by following the prompts. You can use Google Authenticator or Authy.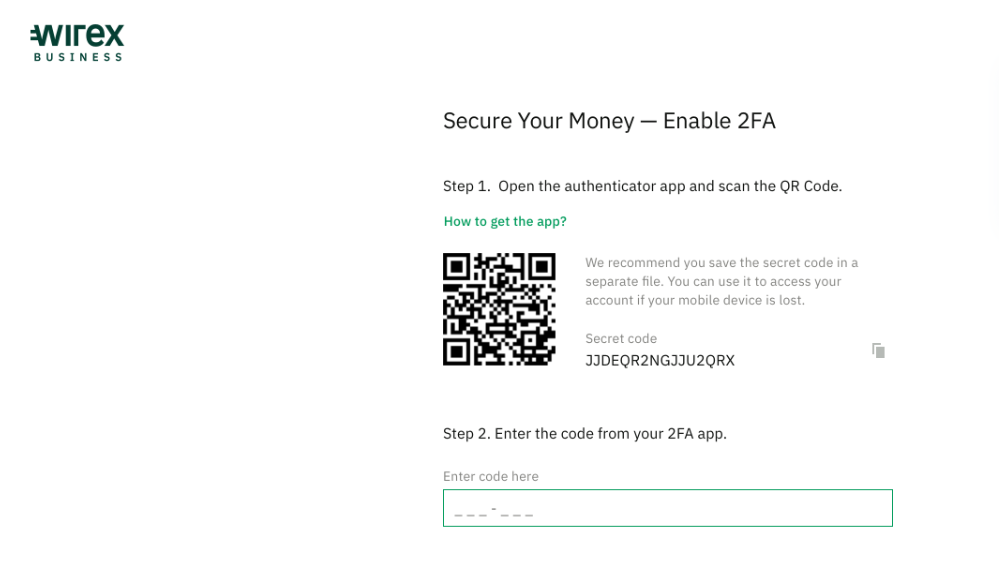 On the Create Profile screen, enter your personal details: these are your name, date of birth, country of residence, mobile number.
Next, you will be asked to Create Your Company Profile. You can do this manually, or use the search functionto prefill the fields if your company is already in the database.
To create a company profile manually:
Enter your company type, sector, registration date and description
Enter your registration address
Enter your operational address (if this is the same as your registration address, check the box)
Get verified (in beta, support does this, later there will be an option for user to upload documents)
Note: Registration progress is autosaved. If users close the window in the middle of the process,their information will still be there when they return to it.
After verification, all Wirex for Business features are available.