Customers from China can buy bitcoins from the Wirex platform. This article explains the process to buy bitcoins with Alipay, a popular online payment system with more than 400 million users.
If you don't have Alipay, but would like to buy bitcoins using other payment methods, Wirex also support buy bitcoins with bank transfer, PayPal and other online payment methods.
Buy Bitcoins with Alipay
You will need the following:
Wirex card (click here for how to get a card*)
Verified Alipay China account with funds
*Note: Both virtual and plastic Wirex cards can be used for this process.
You can download Wirex app and get your own card from these links: Android | iOS
Fees and Countries Where You Can Buy Bitcoins with Alipay
Please check this page for the most updated fees and countries.
Step-by-Step Guide
Here is the step-by-step guide on how to buy bitcoins with Alipay from the Wirex platform. Remember, you must have a verified Wirex account, a Wirex bitcoins card, and an Alipay account.
Step 1: Log into your Wirex account. Pick the card onto which you want to transfer funds and select 'Top Up'. If you have multiple cards, you can pick any of them for this process.
Step 2: Click on the Alternative Payment Method button. In this step, you will load your Wirex card with funds from your Alipay account.
Fill in your information. Under 'select service', please select 'Alipay'. Fill in the amount you would like to load and click 'Confirm'.
You will be directed to the Alipay page. Please follow the instructions given.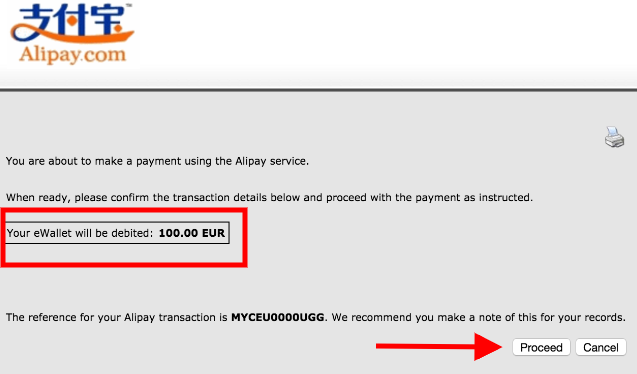 Follow the rest of payment instruction as directed by Alipay. You can complete the payment in two ways: by logging into your Alipay account OR through the mobile app by scanning the QR code shown on the screen. The amount to be deducted from your Alipay account will be shown to you in both the card currency (Euro in this example) and in Chinese Yuan. Please note that the code shown below is for illustration purposes only.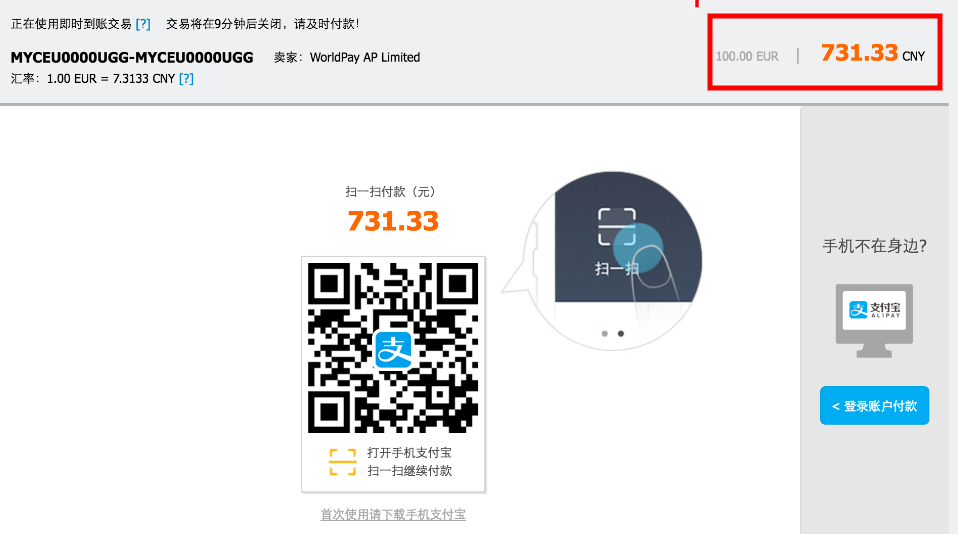 If your transfer is successful, you should see your funds reflected in your Wirex card balance immediately.
Step 3: Now you can buy bitcoins with the funds you transferred from Alipay. Go back to the main page and select 'Buy Bitcoins'.
Step 4: Enter the amount of bitcoins you would like to buy (minimum amount: 0.01 BTC). The bitcoins price will be shown to you. When ready, click 'Submit'.
You will see a confirmation page. Confirm your bitcoins purchase.
Congratulations, you have bought bitcoins! You will also receive a confirmation email following your successful purchase.
We continue to update and improve our services. If you have problems, please contact us at support@wirexapp.com. We will be happy to answer any questions. Also, please feel free to post your questions in our new Wirex bitcoins talk thread here.
Notice: This is a service of Wirex, first offered at https://www.e-coin.io/. In the near future, we will move the service to https://wirexapp.com/, with no additional steps needed by customers.