Wirex makes it even easier for you to start using digital currencies. Now you can buy bitcoins with PayPal by using your Wirex card! Here is a step-by-step guide on how to buy bitcoins with PayPal.
What You Need
In order to buy bitcoin with PayPal through the Wirex platform, you need:
a PayPal account registered through any of the supported countries;
a verified Wirex account , and;
If you don't have all of these items yet, click on the individual links!
Important: In order to use this service, you need a small amount of money loaded onto your Visa card ($3 minimum). You also need a positive balance in your PayPal account.
Wirex does not charge a fee for this feature; however, PayPal applies a withdrawal fee per transaction – the fee varies depending on the country. The minimum amount you can withdraw also varies depending on the country.
How to Buy Bitcoin with PayPal: Step-by-Step
Step 1: Link your verified Wirex card to PayPal
(Click here to learn how to get a Wirex card. Redeem you first Visa card for free from these links: Android | iOS)
Here's how to verify Wirex card.
Log into your PayPal account, go to 'Money', and click 'add a card'.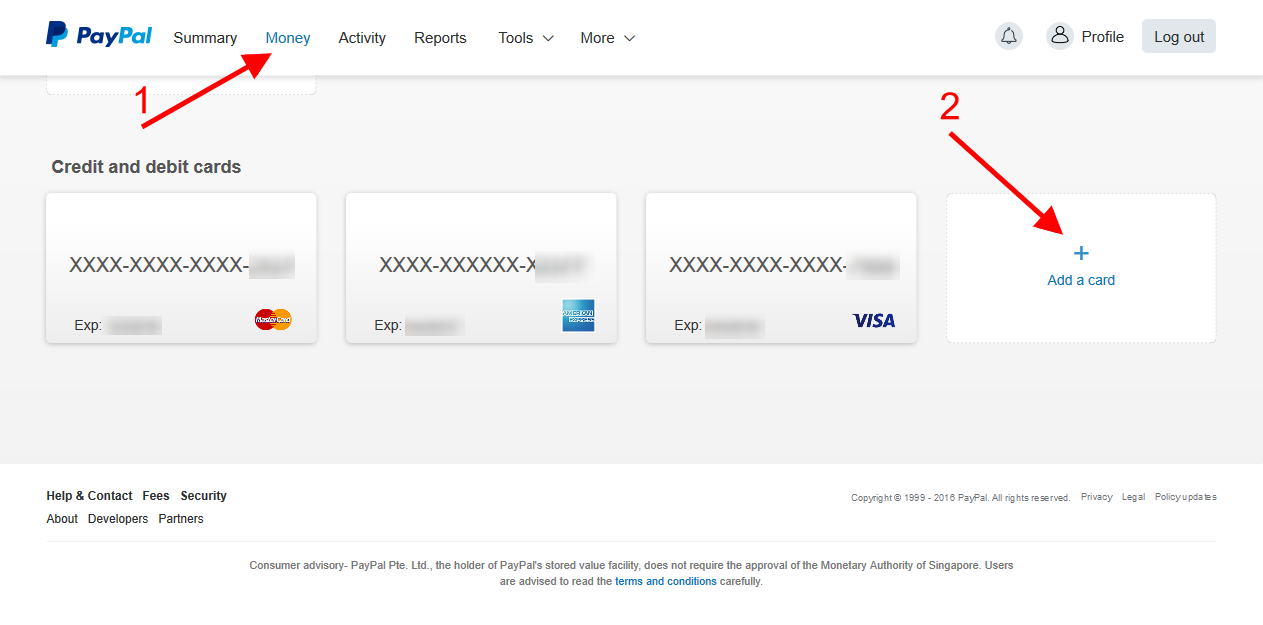 Click on 'add another card'.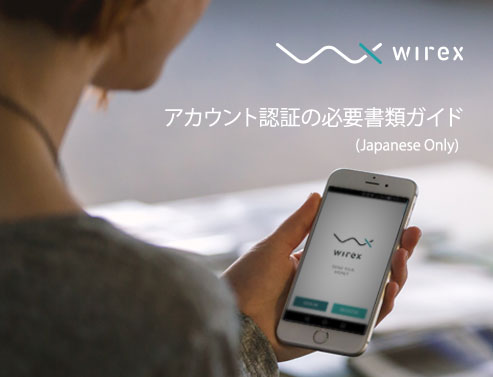 Fill in your name, your Wirex card information, and your address. Once done, click 'Add card' to proceed to the next step.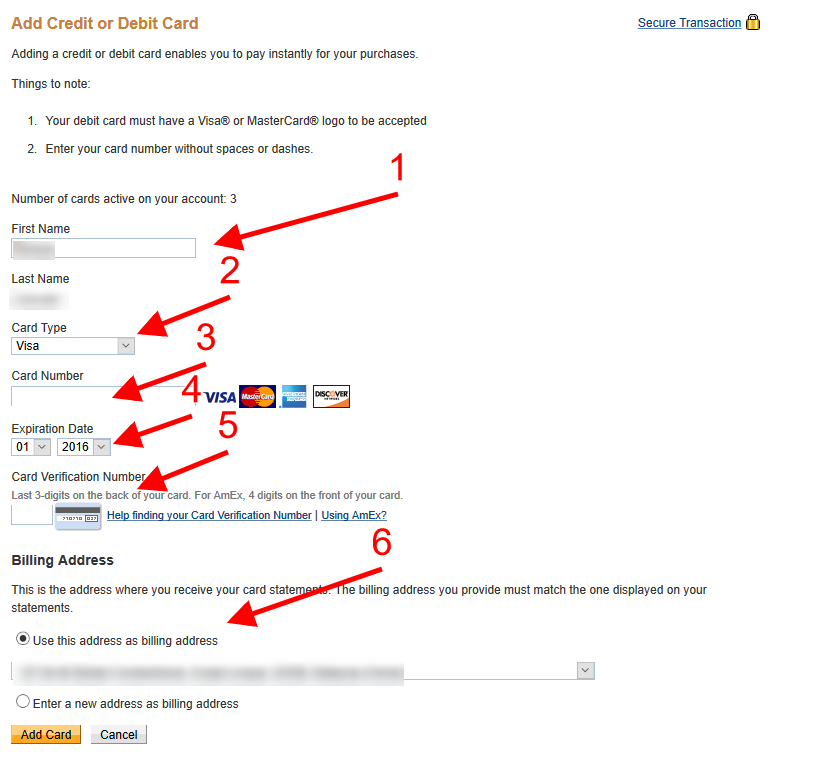 PayPal will ask you to confirm the new card. Click 'Confirm my card' and PayPal will begin a series of transactions to verify your card.  You need a minimum balance of $3 in your Wirex card for this action. It will then ask you to enter a PayPal Code.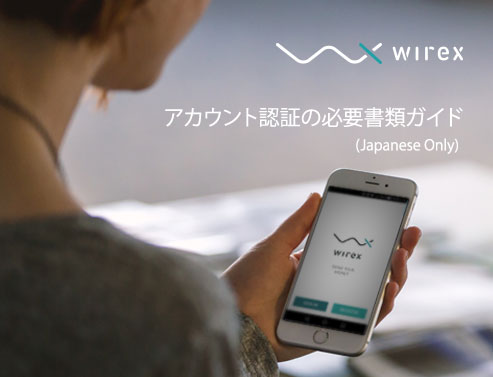 Now go to your Wirex account. Under 'card transactions', you will see a 4-digit code from PayPal. Take note of the code.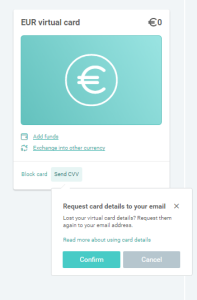 Go back to your PayPal account and insert the 4-digit code. Congrats! Your Wirex card is now linked to your PayPal account.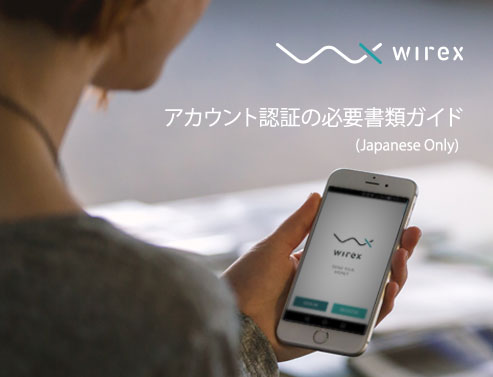 Step 2: Withdraw funds from PayPal to your Wirex card
Go to your PayPal account and click 'Withdraw Money'.

Next, select 'Withdraw funds to your card'.

Enter the amount of funds you would like to withdraw, select your Wirex Visa card, and click 'continue'. PayPal fees will be deducted.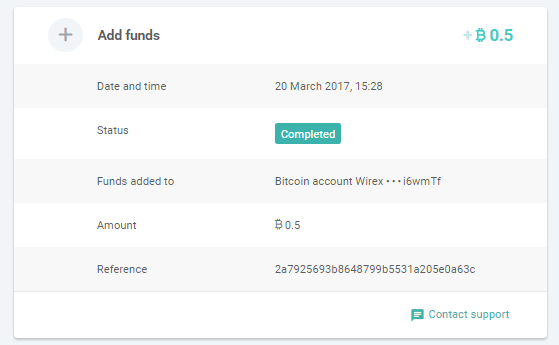 Your withdrawal request is now in process. The funds should be deposited onto your Wirex card within 5 to 7 business days.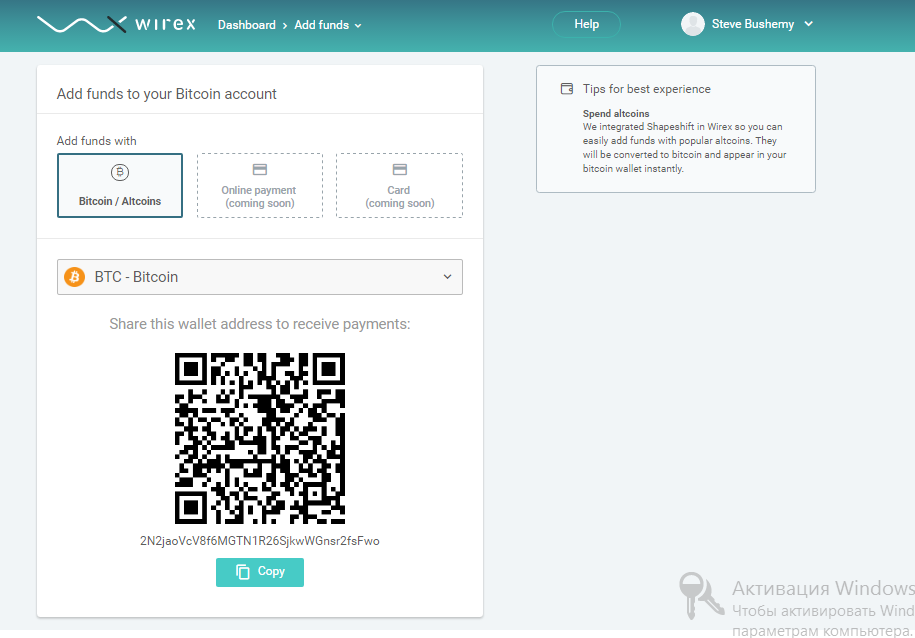 Step 3: Buy bitcoin using your Wirex card
Now that you have withdrawn funds from your PayPal account onto your Wirex card, you can buy bitcoin! Once the funds have cleared, log into your Wirex account and select 'Exchange Currencies'.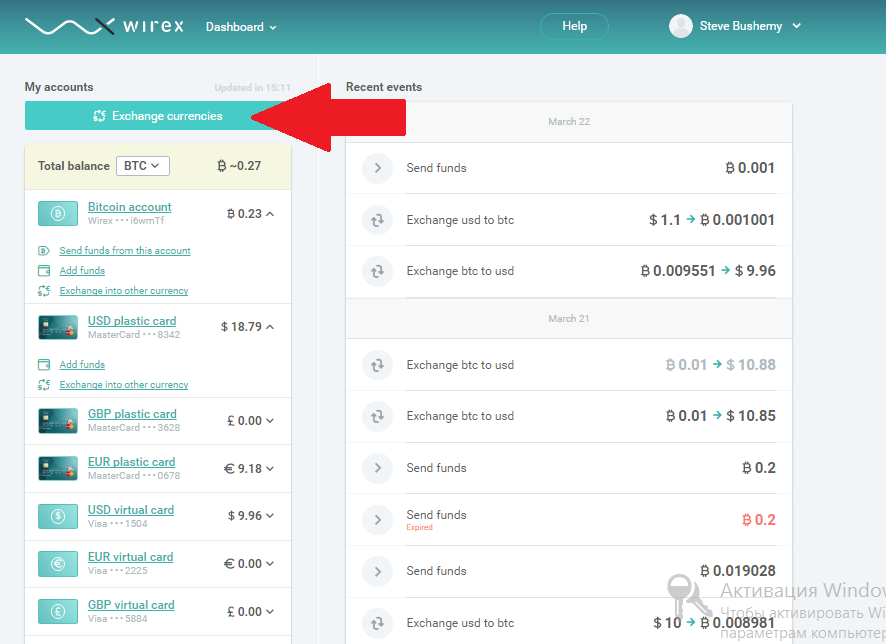 Select the correct accounts for 'Exchange from' and 'To' boxes. In the example below, we are exchanging EUR to BTC. Enter the amount of bitcoin you would like to buy; the rates are automatically calculated and displayed onscreen. After the exchange, the funds will be deducted from your Wirex card and available as BTC in your bitcoin account. When ready, click on 'Exchange'.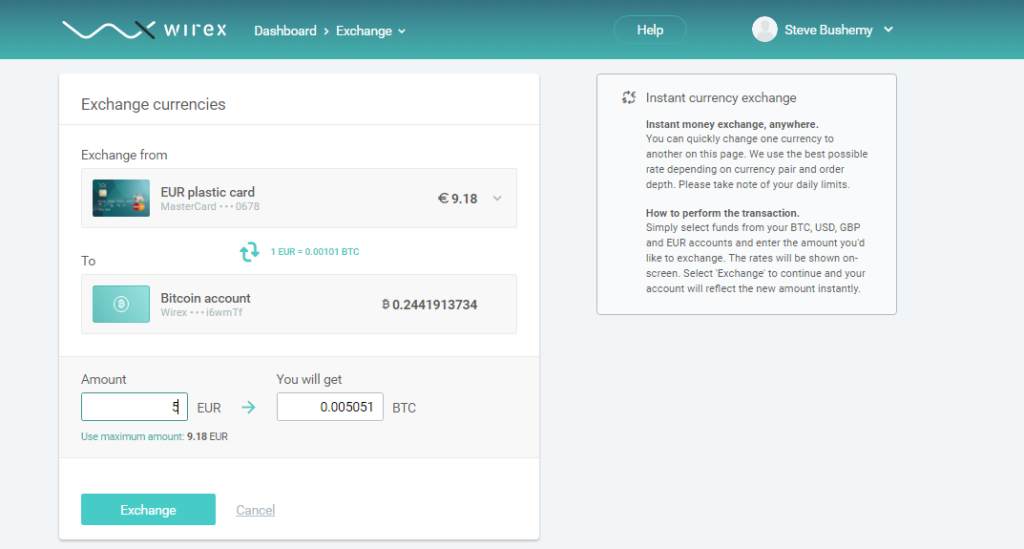 You will arrive at a review page. Confirm your bitcoin purchase by clicking 'Confirm exchange'.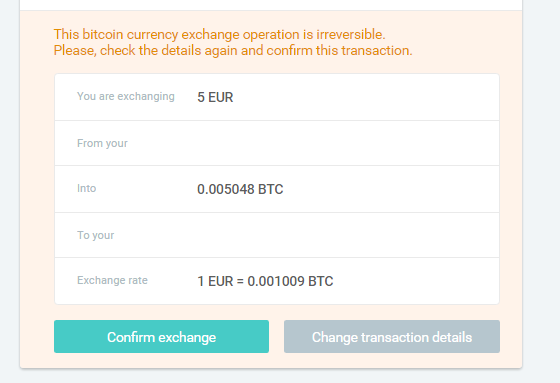 That's it! You have just bought bitcoin! You can keep it as bitcoin for its potential gain, send it to anyone and anywhere in the world or use it to make bitcoin payments.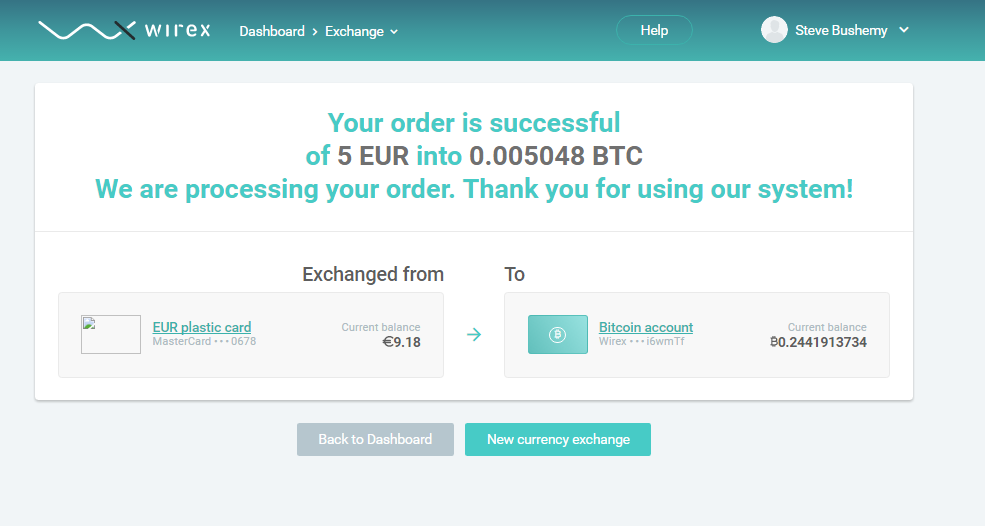 Congratulations, you have bought bitcoin via PayPal.