Financial technology. Blockchain. Bitcoin. Ledger. Somehow, you know that these words represent new and improved financial services, but how can they benefit you as an international traveller?
Wirex utilises all of the above, designed in a way that is easy for the general public to use. You don't have to be part of the Bitcoin community in order to reap Wirex's benefits. This article looks at practical solutions Wirex offers to international students, expatriate workers, digital nomads, and frequent travellers.
Access your money globally using the Wirex app: Android | iOS
International Students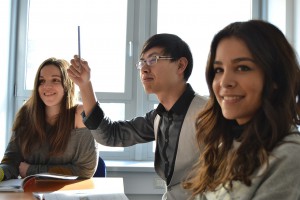 Eight out of twenty of the top countries for international students use either the US dollar, the British pound, or the euro as their primary currency. Most students, especially self-funded ones, rely on guardians (usually direct family members) to help pay for education-related costs, including tuition, accommodation, and living expenses. These costs are not cheap. In the US, the average cost of one year of education for an international student is $36,564.
Many self-funded students receive money transfers to cover these costs. Usually, students will receive a large amount of money in one go, due to the hassle involved for the sender. They have to take the time to make a trip to the bank (or other remittance services) and fill out forms. Parking and queues drag it out. All in all, it takes a couple of hours' work. Not something you want to do on a monthly basis.
Once the student receives the funds, it is up to them to practice good budgeting skills in order to make them last until the next money transfer. Students leaving home for the first time will be learning a lot about financial management. Some will be good at it, but some will need time to figure it out. Running out of money is not uncommon. Then it's time for another money transfer run.
Wirex's solution
If you are the financial provider for an international student, give him or her a Wirex card. Simply download the Wirex app and, in just a few seconds, load some funds to the card, which the student can then use to pay for expenses, as well as turn them into cash at any ATM. It is also useful if you need to send emergency funds. The funds will arrive almost instantly, instead of in a few days via other money transfer methods.
Expatriate Workers and Digital Nomads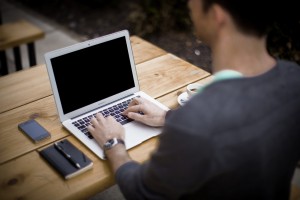 The International Labour Organisation has estimated that there are around 232 million international migrant workers around the world. They are not ones to be afraid and they face language and cultural barriers head on. But migrant workers — including expatriate workers and digital nomads — have to deal with visa requirements, tax complexities, exchange rate conversions and other financial-related complications on a regular basis. Additionally, expatriate workers and digital nomads have to find reputable, secure, local financial services, without being scammed.
Some expatriate workers and digital nomads also find themselves in countries where the unique financial system or situation is not in their favour. For example, they come up against laws that allow banks to arbitrarily freeze accounts without consent, hyperinflation due to unsustainable financial policies (case in point: Venezuela), or simply being located in rural or remote areas with little or no access to banking services.
Wirex's solution
Keep your funds with Wirex — a global, secure, online account that includes banking services. We utilise the most updated technology to keep your account secure. Security is so tight, all funds are protected by XL Group, one of the largest insurance service providers in the world.
Wirex can cover most of the financial services you need, without enlisting a local service, where terms and conditions may have been printed in a language you can't read. Use Wirex to remit money back to your home country, protect it against governments, or exchange it into a more stable currency to protect its value.
Additionally, you can also integrate Wirex accounts with PayPal, Amazon, and Skrill, for wider financial applicability.
Frequent Travelers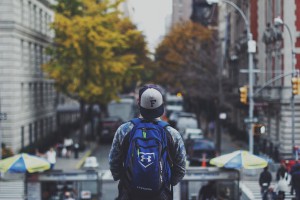 Frequent travellers — whether for work or for pleasure — are different from infrequent ones. Many frequent travellers have their own hacks to get in and out of the airport as fast as possible. Queueing up for a visa stamp is only a novelty the first few times before it becomes a chore.
Do you know what else is a chore? Researching for best possible money exchange rates. The standard advice is to avoid airport money exchange counters, but this is not a blanket rule. Some money exchanges may also dispense fake notes, or intentionally short you. Sure, you can use your normal bank card to withdraw cash from the ATM, but you have to call your bank in advance to inform them about your travel plans, lest they decide to block your card while you're there — another chore.
Wirex's solution
Wirex is a global financial solution. Its use is not limited to your home country. The Wirex card will work anywhere Visa is accepted — whether you are in Malaysia, Morocco, or Brazil. Use it like a normal bank card, but without the limitations.
Wirex cards are available in three major currencies (USD, GBP, and EUR) and can be easily converted all over the world. For purchases in other currencies, a 3% surcharge will be imposed by Visa.
If you are worried about your financial account being compromised in the case that it gets stolen during your travels, Wirex cards address this issue. You can get a Wirex card without giving out personal information, so in the case of loss, there will be no link or access to your information. Furthermore, you can also quickly block your card through the Wirex website, without making an endless (and expensive) customer service call.
Conclusion
These three groups — international students, expatriate workers and digital nomads, and frequent travellers — face interesting money challenges due to geographical relocation. Thanks to the financial system upgrades that are possible using blockchain technology, these challenges can be solved. Try Wirex now to see how it can benefit you!