Bitcoin has been taking all the attention at our dinner table conversations lately, and with its recent price hike, who can blame it? It's been one of the top performing investments when compared to traditional stocks, property and precious metals.
These conversations are evolving though, and we're starting to talk more about 'alt coins' (i.e. alternative cryptocurrencies).
Over the next 12 days, we'll be releasing a snapshot of the trending coins to help you sound like a crypto expert at your Christmas parties.
At Wirex, we encourage our community to research and understand a project before investing, as opposed to jumping in head first, based on pure FOMO. With Litecoin's overnight spike ($333 US dollars as at 3:30 pm, 12 Dec), we thought it would be appropriate to investigate.
So let's explore…
What is Litecoin?
In a nutshell, Litecoin is quite similar to Bitcoin, a decentralised, peer-to-peer cryptocurrency. The main (non-technical) difference is that it is 'lighter,' and therefore faster than bitcoin – 4x to be exact.
Litecoin has been coined the 'silver' of the crypto-world (in reference to Bitcoin being the new 'gold'). With the adoption of bitcoin rising, a lot of speculators are trying to gauge the fate of Litecoin.
A bit more about Litecoin:
Established: October 7th, 2011
Circulating Supply: 54,269,383
Total Supply: 84 million
Current Market Cap: $15.7 billion USD
Created and developed by the ex-google software engineer, Charlie Lee.
The Price
At the beginning of 2017, Litecoin started at $4.41 US dollars.
Today it's over $300 USD
That's a 6800% increase in the year!
Source: Coin Market Cap
It's no wonder everyone's talking about it…
Why the hype?
Litecoin was one of the earliest alt coins and like aforementioned, often marketed as the silver to Bitcoin's gold, or the little brother to Bitcoin. It's led by an ex-google software engineer called Charlie Lee who is very active on twitter and influential in the crypto community.
Charlie Lee's vision is for Litecoin to compliment bitcoin. With Bitcoin's price rising, it's becoming more and more like digital gold – a great store of value. As such, it may not be practical as a transactional currency (due to its higher transaction costs and slower confirmation speed) – Litecoin aims to fill that void by having faster confirmation times, and less expensive fees.
Although there are a number of new coins that are faster and cheaper than both Bitcoin and Litecoin, the continual development of the ecosystem and adoption (as well as having first mover advantage) of these two coins ensure they stay ahead.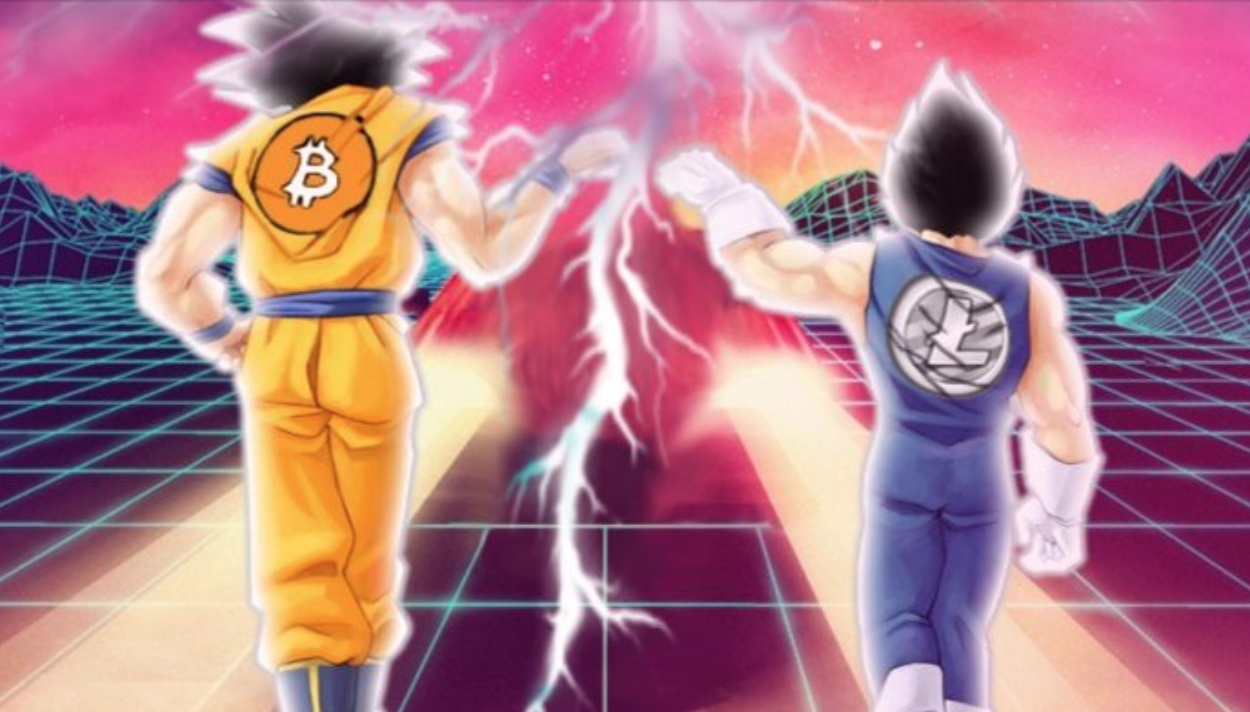 Buy, Store & Spend Litecoin with Wirex
Our development team has added the integration of the Litecoin wallet onto the roadmap for Q2 2018. Soon you'll be able to buy, store and spend Litecoin within the Wirex app (more about this shortly).
For now, did you know you can spend your Litecoin (and other altcoins) with the Wirex app?
Whilst we are working on the development of the Litecoin wallet, you can still deposit Litecoin into your Bitcoin wallet (we've integrated with Shapeshift), making it ready to spend via your Wirex card.
It's just a few taps away. If you're new to Wirex, it's free to sign up.
With anything, we urge you to do your own research (DYOR) and get involved with the community. What are your thoughts on Litecoin?
Join the discussion in our community forum below.