Thanks to all your feedback, we are happy to announce a new feature in Wirex — Shapeshift integration!
With this move, you can top up your Wirex account with altcoins. They will be converted to bitcoin at the best possible rate and deposited into your Wirex bitcoin wallet. All major altcoins — including ether, litecoin, monero, lisk, ripple, dash, DAO and many more — are accepted.
Here is how you can perform the top-up for the Wirex mobile app. 
Wirex App (Mobile)
Step 1: Log into your account in the Wirex app.
You will see the following onboarding screens for bitcoin and altcoin top-ups when you select the 'Add BTC' icon for the first time.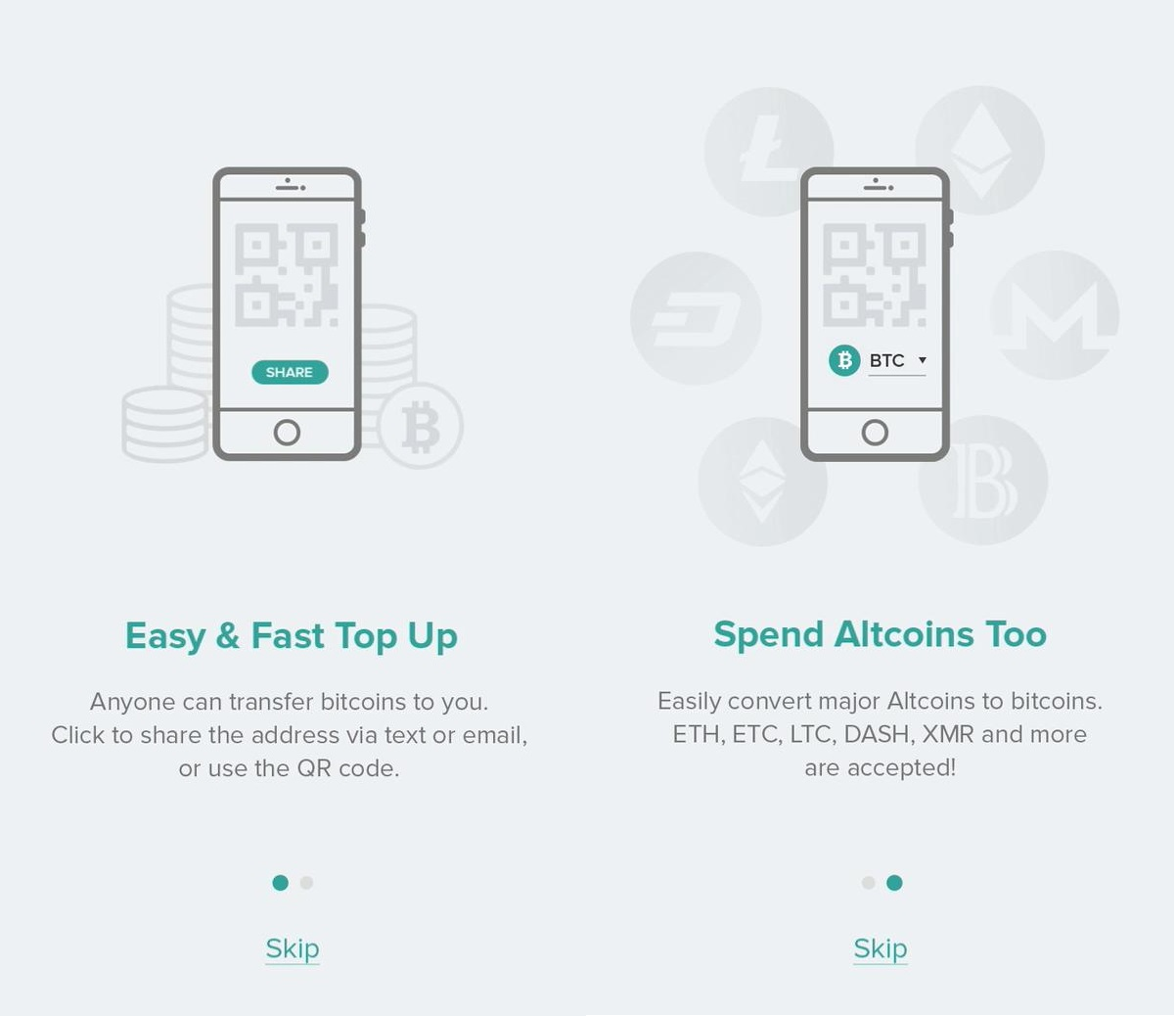 Step 2: On the main page, click the '+' button and tap the 'Add BTC' icon. From the drop-down box, choose a digital currency. You can top up with bitcoins as well as major altcoins, such as ether, litecoin, monero, ripple, dash, lisk and many more. The rate for altcoin-to-bitcoin conversions will be shown to you on the screen. Pay attention to the minimum and maximum amounts. It is not possible to perform transactions above or below the amounts stated on screen.
Step 3: To top up your account, either copy the wallet address provided by Shapeshift, or use the QR code. Alternatively, you can also share the details with a friend, family member or colleague to receive money from them.  
Please note that the Wirex bitcoin wallet only accepts bitcoin deposits. Do not send altcoins to your Wirex bitcoin wallet. We are not responsible for lost coins.
Once transferred, you will see the new deposit in your Wirex bitcoin wallet in a few minutes.
Do you have any questions about Wirex and Shapeshift not answered here? Please tweet to us at @wirexapp and we will get back to you as soon as we can.
Enjoy spending your altcoins with Wirex!