We are pleased to inform you that users can now order up to six cards from Wirex, instead of the previous three! This article explains the update in detail.
Now: Get 2 Wirex cards per currency
Previously, you could only order one card per currency. This meant you had to select either virtual or plastic for each currency, and the system prevented you from getting two cards at the same time. (For example, you couldn't order both virtual and plastic cards denominated in USD).
Now, we have removed the limitation! With the newest update, you can get TWO cards per currency — one each in virtual and plastic. This means that you no longer have to choose. You can order both if you want to!
Before
After

Total of 3 cards

Combination of virtual and plastic cards in USD, GBP and EUR currencies

Virtual cards could be upgraded to plastic

Total of 6 cards

1 virtual and 1 plastic card per currency

Ability to upgrade virtual card to plastic card removed
How to get virtual and plastic cards in the same currency
Make a card request through the Wirex website or from the Wirex app (download link: Android, iOS; please update to the latest version). Here's a tutorial on how to get Wirex cards from both the website and the Wirex app.
This is how your virtual and plastic cards will look like in Wirex app: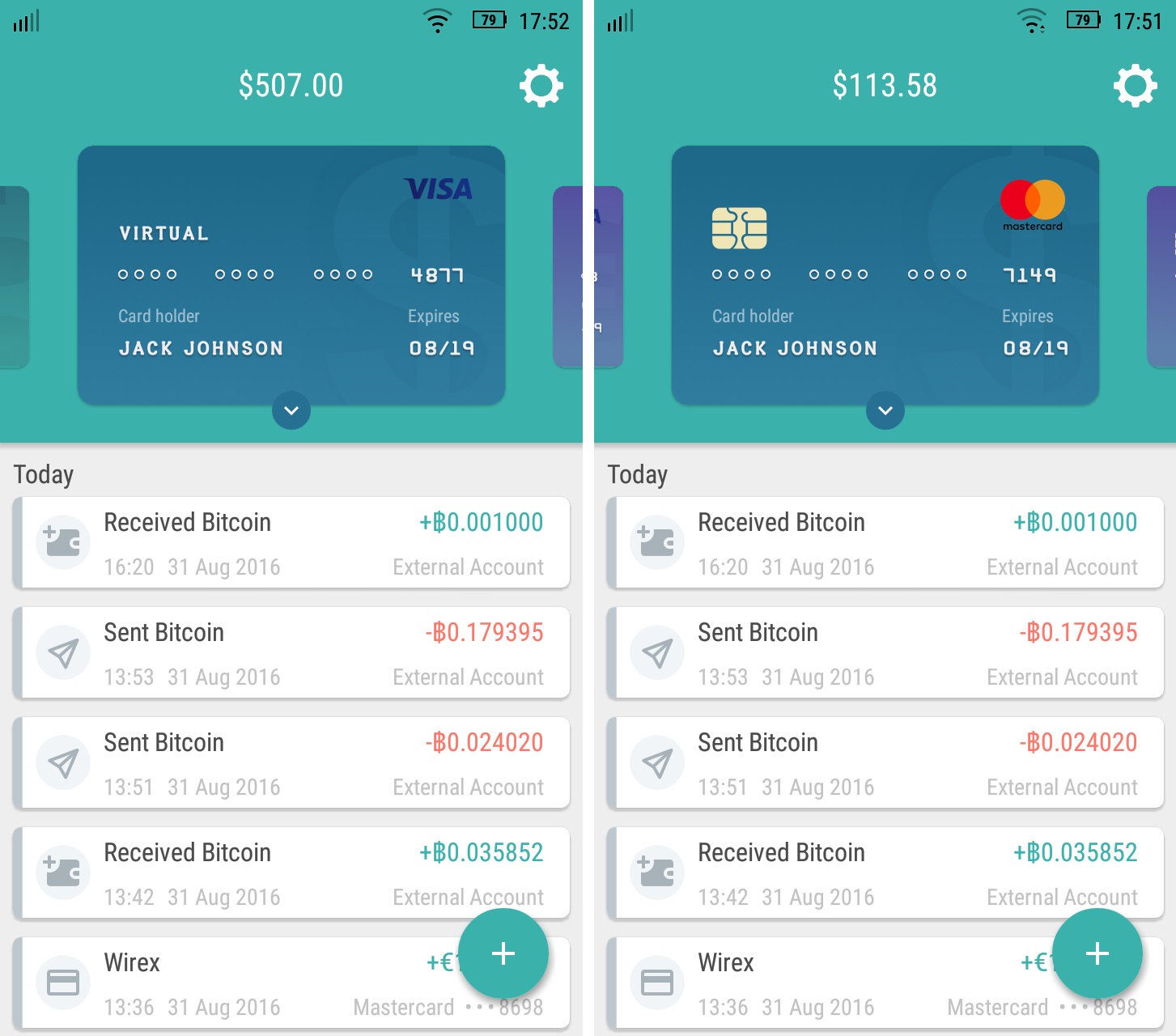 Why Have Both Virtual and Plastic Cards?
Both cards can be used to convert bitcoin to fiat and spend money in online shops. However, the two types of cards also have their unique advantages that can benefit you greatly.
For example, the virtual card can be linked to PayPal. Here's a full tutorial on how to withdraw funds from PayPal, and a step-by-step tutorial to verify PayPal accounts. Plastic cards cannot be linked to PayPal.
Virtual cards are also instant-issue, which means they are a lot faster to get as compared to plastic cards. Additionally, virtual cards can be used by anyone in the world and not limited to your country of origin or residence.
Check out this article for the 11 advantages of the Wirex virtual card.
Further information about Wirex cards