In this day and age, there is very little you cannot purchase online. You can order everything from games to groceries to gadgets and have it delivered right to your doorstep. You can also enjoy the added benefit of price transparency — easily pick the retailer that offers the cheapest prices.
Many online retailers accept Visa for payment. The popular payment processor is accepted at millions of locations. Depending on your country, getting a simple Visa card can be hard, especially if your bank is located too far away, or you need to fill out form after form.
If you have problems getting a Visa card, here's a solution. Get a virtual Visa card with Wirex! Like a plastic Visa card, it comes with four vital pieces of information: your name, a card number, an expiry date and a CVV (3-digit security number). It works the same way as any Visa — simply copy and paste this information when shopping at any online retailer.
What makes the Wirex virtual card so special? We'll give you 11 reasons!
#1 Instant issue
Get it in less than five minutes. After you apply for the Wirex virtual Visa card online, it will be issued and delivered to your email inbox instantly.
#2 No verification
The Wirex virtual card does not require a verification process before being issued. All we need is your name, date of birth and address. Please note that you must be over 18 years old to apply for the card.
Verification is totally optional, but we recommend it for added benefits: higher card limits and more options for transferring funds into your account. Verification is a simple process and only requires two documents. Find out how to perform Wirex verification.
#3 Up to 3 currencies: USD, GBP and EUR
You can get up to three virtual Visa cards — USD Visa, GBP Visa, and EUR Visa. The cards' accounts also act as secure online foreign currency accounts, so you can use them as a way to diversify your money.
Use any card to make payments in its designated currency (for example, pay in USD using a USD-denominated virtual Visa card), as well as in other currencies (for example, you can pay in South African rand using a GBP-denominated virtual Visa card).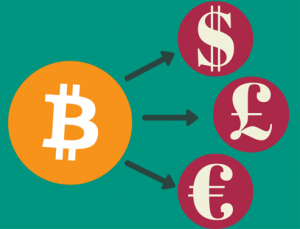 #4 Fiat-to-fiat conversion
The virtual Visa card supports fiat-to-fiat conversions, which means that you can easily convert between the following currencies: USD to GBP, GBP to EUR, EUR to USD, USD to EUR, EUR to GBP, or GBP to USD. Simply get two or more cards in the currencies you want, and perform the conversion online or via the Wirex app.
It's very handy if you use any of these currencies on a regular basis! Saves you a trip to the money exchanger!
#5 Built-in instant money transfers
One of the best uses of this technology is its ability to perform instant money transfer. Each virtual Visa card can be used to transfer funds — simply add in the receiver's bitcoin address OR email address, and the funds will arrive moments after you hit 'confirm'. Best of all, money transfer is low cost — it costs only cents to transfer hundreds of dollars, unlike traditional remittances that cost so much more.
Go on and compare our money transfer costs to the method you use now.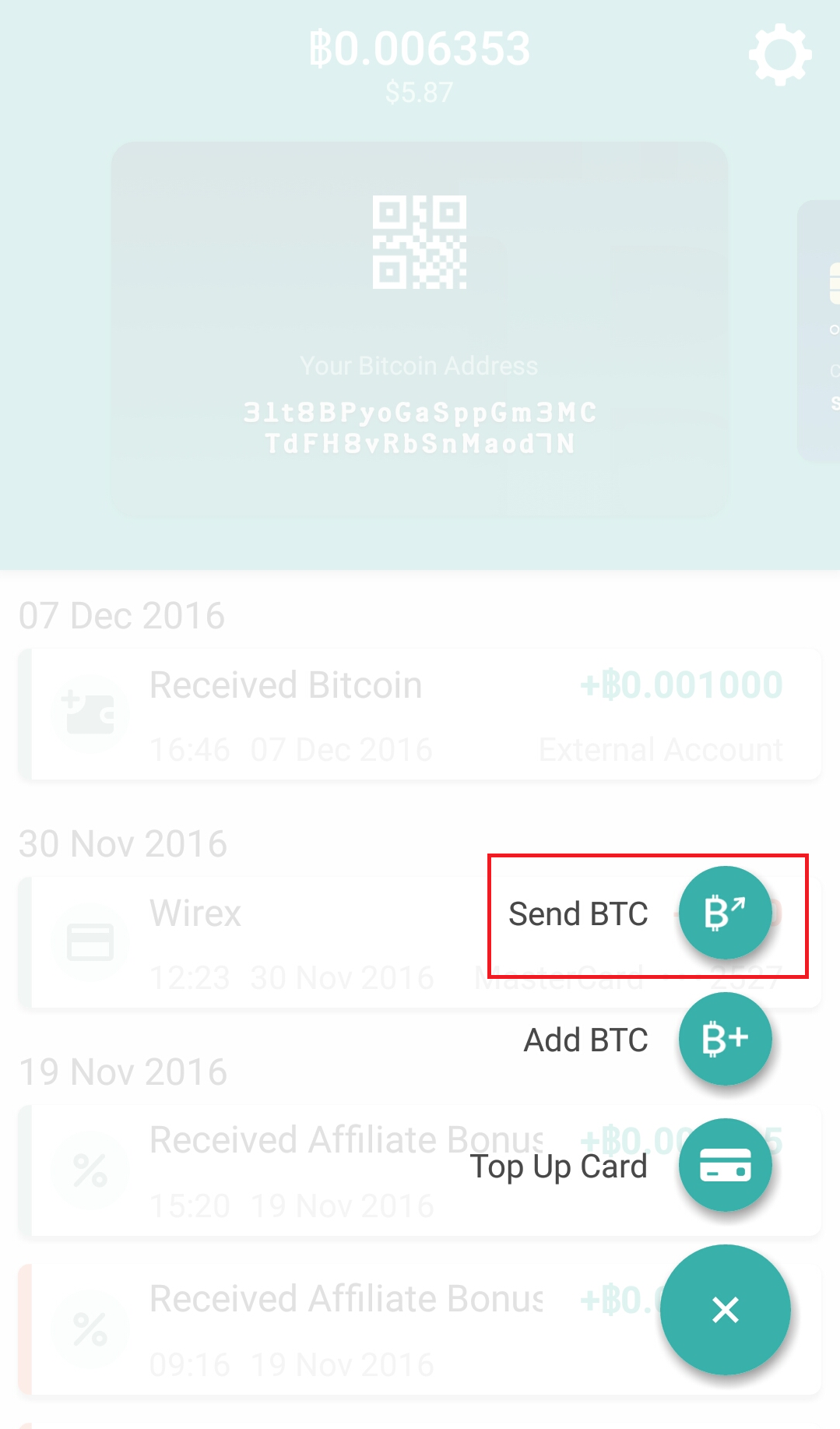 #6 Bitcoin loading
If you have bitcoin, you'll be happy to know that you can convert bitcoin to cash currencies with the virtual Visa card! Each Wirex account comes with a secure, multi-signature bitcoin wallet. To fund your virtual Visa card with bitcoin, simply transfer bitcoins into your wallet and perform a simple card-loading process. It only takes seconds to convert bitcoins into USD, GBP or EUR, which you can then use to make payment anywhere.
#7 Shapeshift integration
Do you have other digital currencies that you'd like to spend instead? Wirex partners with Shapeshift to make it easy for you to convert major cryptocurrencies into bitcoin, directly in your Wirex bitcoin wallet! Keep your funds as bitcoin or convert it to USD, GBP or EUR anytime you need to make online purchases.
Read about how to spend altcoins easily.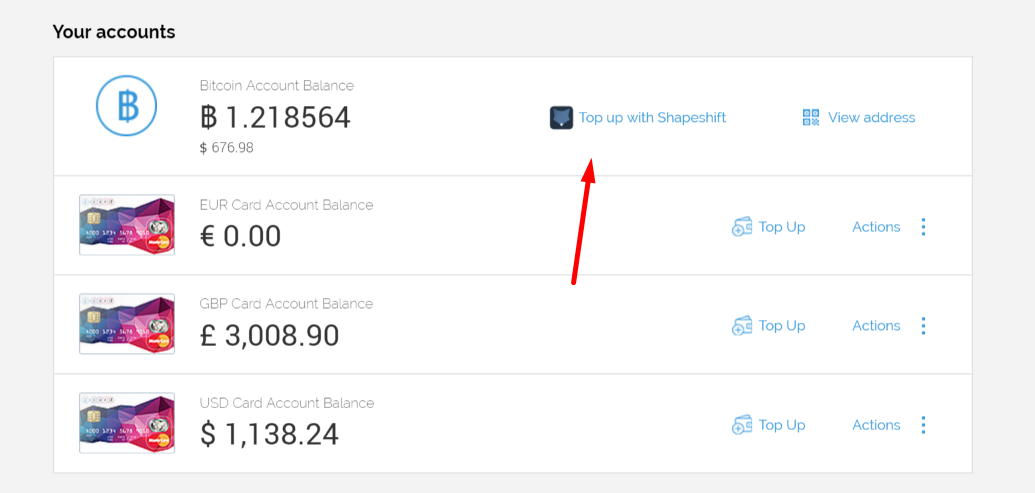 #8 PayPal top-up
If you have funds in your PayPal, withdraw them to your virtual Visa card! Then you can keep them in USD, GBP or EUR and make online purchases, or buy bitcoin (see #10). Here's a full tutorial on how to withdraw funds from PayPal. Note that you need a verified Wirex account to top up from PayPal.
#9 PayPal account verification
What's an added benefit of the process of withdrawing funds from PayPal? You can also use your Wirex virtual card to verify your PayPal account! Verified PayPal accounts are useful — here's a step-by-step tutorial.
#10 Bitcoin buying
Once you have funds on your virtual Visa card, you can either spend them or keep them in USD, GBP or EUR. There's a third option: you can also use your funds to buy bitcoin, the digital currency.
Here's what you need to know about buying bitcoin though our platform.
#11 Mobile banking
Last but not least, Wirex adds a completely free mobile banking app called Wirex app. It's available for Android and iOS devices, and you can download it and keep it on your phone. Any time you want to access your account, to perform an instant money transfer, or to load your card with bitcoin, just do it from your smartphone. You can also perform account verification, update your personal details, view terms and conditions, order a new card, and so more through the app.
The great thing about the app is how it can directly and indirectly save you money as well as time. Let's take money transfer as an example. Traditional money transfers require you to travel to the branch, stand in line, fill out a form, and pay a hefty money transfer fee. The Wirex app eliminates the need to travel (you save on transportation and parking costs), stand in line (you save time), fill out forms (saves time), and reduces money transfer fees (saves money). Pretty cool, right?
You can download Wirex app and get your own card from these links: Android | iOS
Conclusion
How are all these benefits possible with the Wirex virtual Visa card? Is it too good to be true? We understand how it might seem too perfect!
Well, we are experts in financial technology. Advances in technology have made it possible for us to offer this product easily and securely. All accounts have multiple layers of security (multi-signature, a card PIN, an app PIN, email confirmations, and an instant-block feature), and we have yet to have a security breach among our thousands of accounts.
Try the virtual Visa card for yourself. Click this link to redeem your first card, on us!