To repay your Wirex Credit line, you may do so in full before its maturity date. Early repayment reduces the accumulated interest on the loan.
To repay your credit, follow these steps:
1. Access the "Grow" > "Borrow" tab in your account.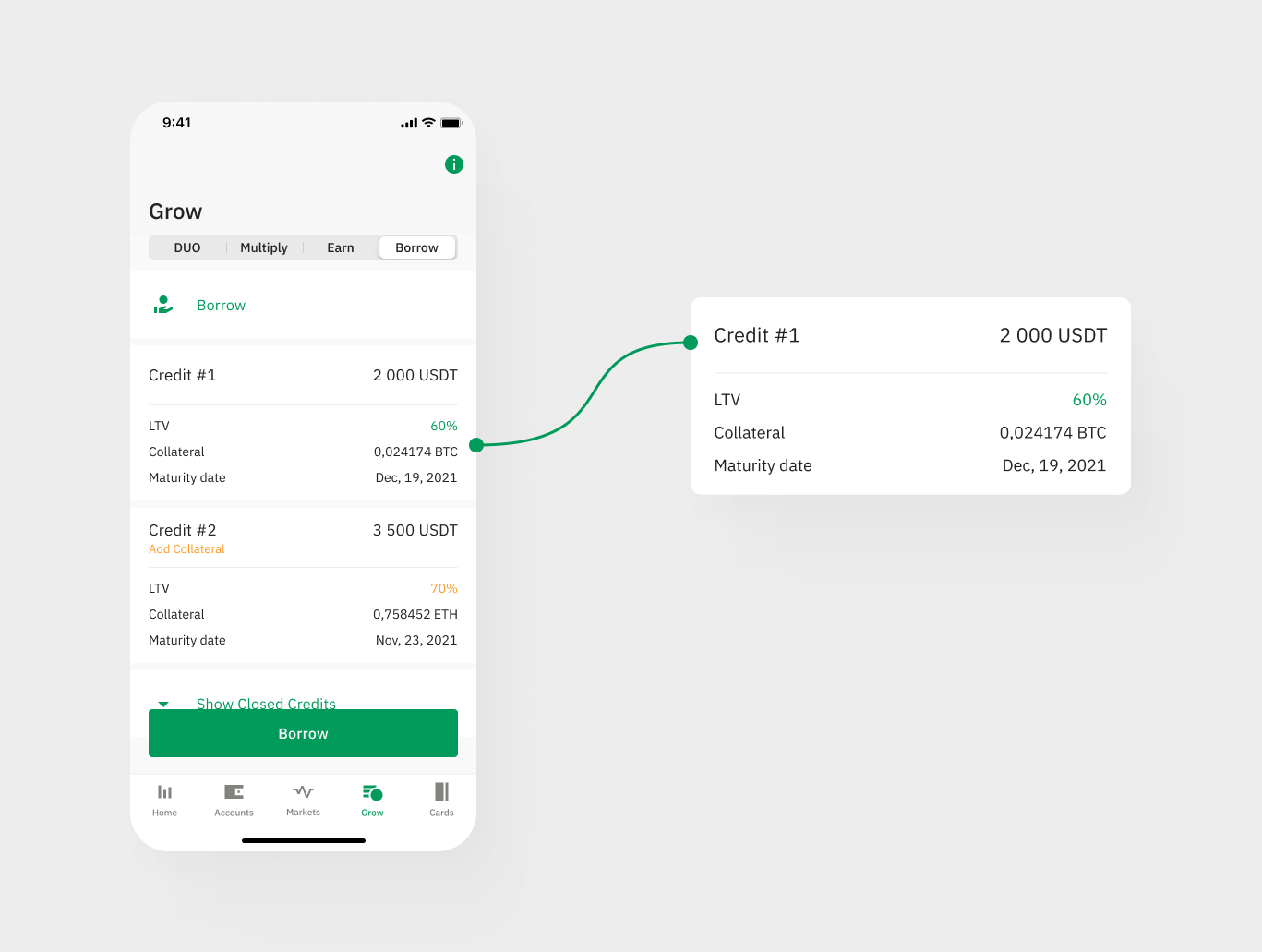 2. Click on "Repay Credit".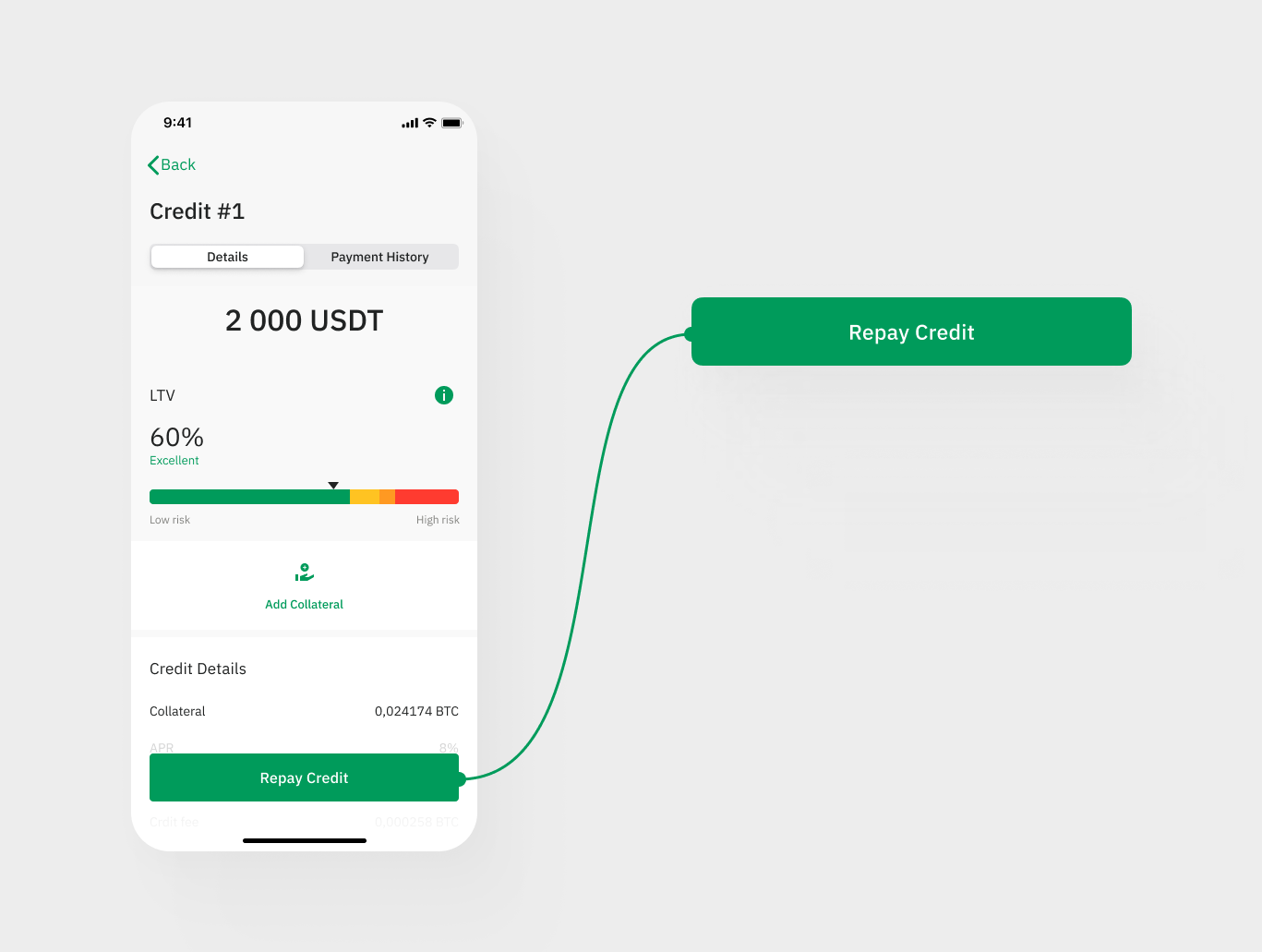 3. Enter the amount you wish to repay, which includes both the borrowed funds and accumulated interest.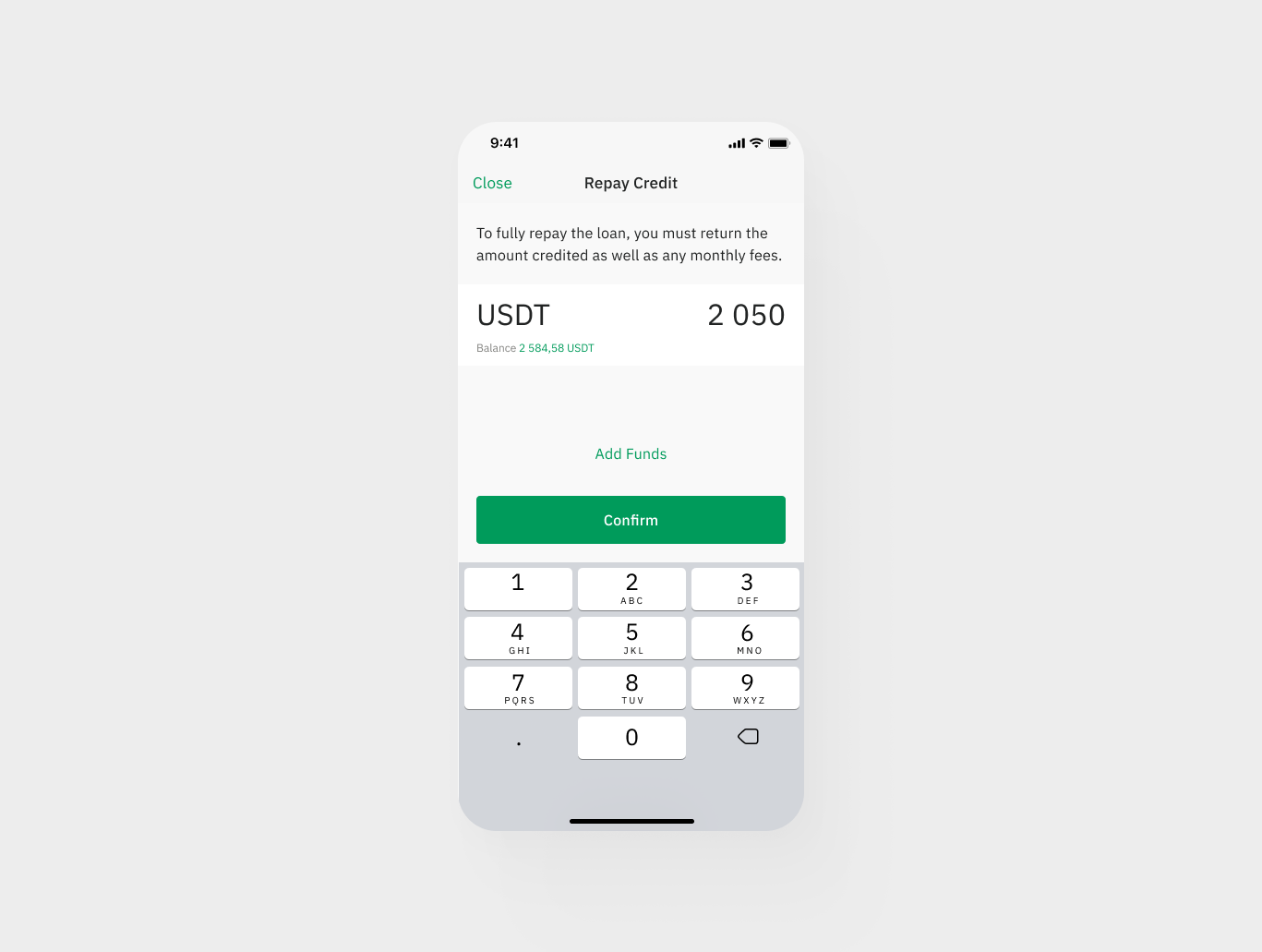 The maturity date of your Wirex Credit line is a 6-month term starting from the date when the credit was opened and the stablecoins were credited into your wallet. It is important to repay the credit by the maturity date.