Wirex's X-tras feature is an exclusive offering that provides users with additional benefits, such as boosted X-Accounts interest rates. To maximise this feature, users can upgrade to a Premium or Elite account, which will give them access to a range of exclusive features and benefits. In this article, we will explain how to boost your interest with X-tras.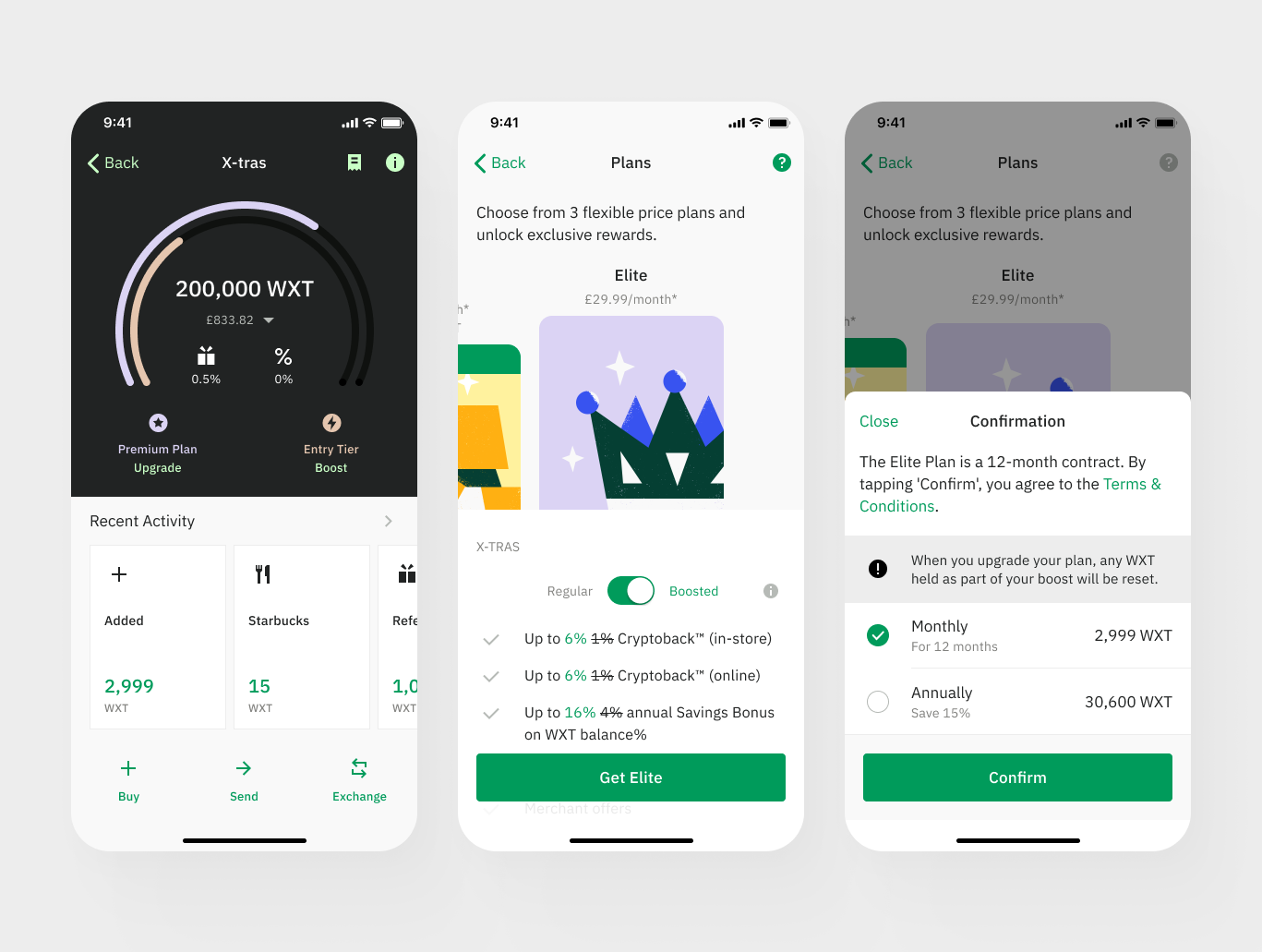 Boosting Your Interest with X-Tras
To boost your interest with X-tras, you either need to upgrade your account to a Premium or Elite plan or upgrade your tier within your plan. The new "Boosted Tiers" feature allows users to reveal even greater rewards by locking a specific amount of WXT in their X-tras account.
Each account plan has its own set of tiers that offer various boosted perks. Standard plan members can choose between the Entry or Enhanced tier, while Premium and Elite plan subscribers can choose from the Entry, Enhanced, or Ultimate tiers. To upgrade to a Boosted Tier (Enhanced or Ultimate) from the Entry tier, you need to lock a minimum amount of WXT for 180 days.
Once you have upgraded your account, you can access higher interest rates for X-Accounts. The exact interest rate you receive depends on your account type and the currency you hold in your X-Account. For Premium and Elite accounts, interest in WXT is paid directly into your X-tras account. This means you can benefit from additional interest on top of your X-Accounts interest, as well as the annual Savings Bonus offered to Premium and Elite users.
Upgrading your account to Premium or Elite is a straightforward process. Simply navigate to the "Upgrade" section of the Wirex app or website and choose the account type you wish to upgrade to. You will then be asked to provide additional information to verify your account and complete the upgrade process.