One of the ways you can add funds to your Wirex account is through a bank transfer. In this article, we will guide you through the process of adding funds to your Wirex account using a bank transfer in the UK and EEA.
Step 1: Open the Wirex app and click Add Funds
The first step is to open your Wirex app and click on the 'Add Funds' button. You can find this button on the main 'Dashboard' of the app. Once you click on it, you will be taken to a screen where you can choose which account you want to add funds to. You can choose between your EUR or GBP account.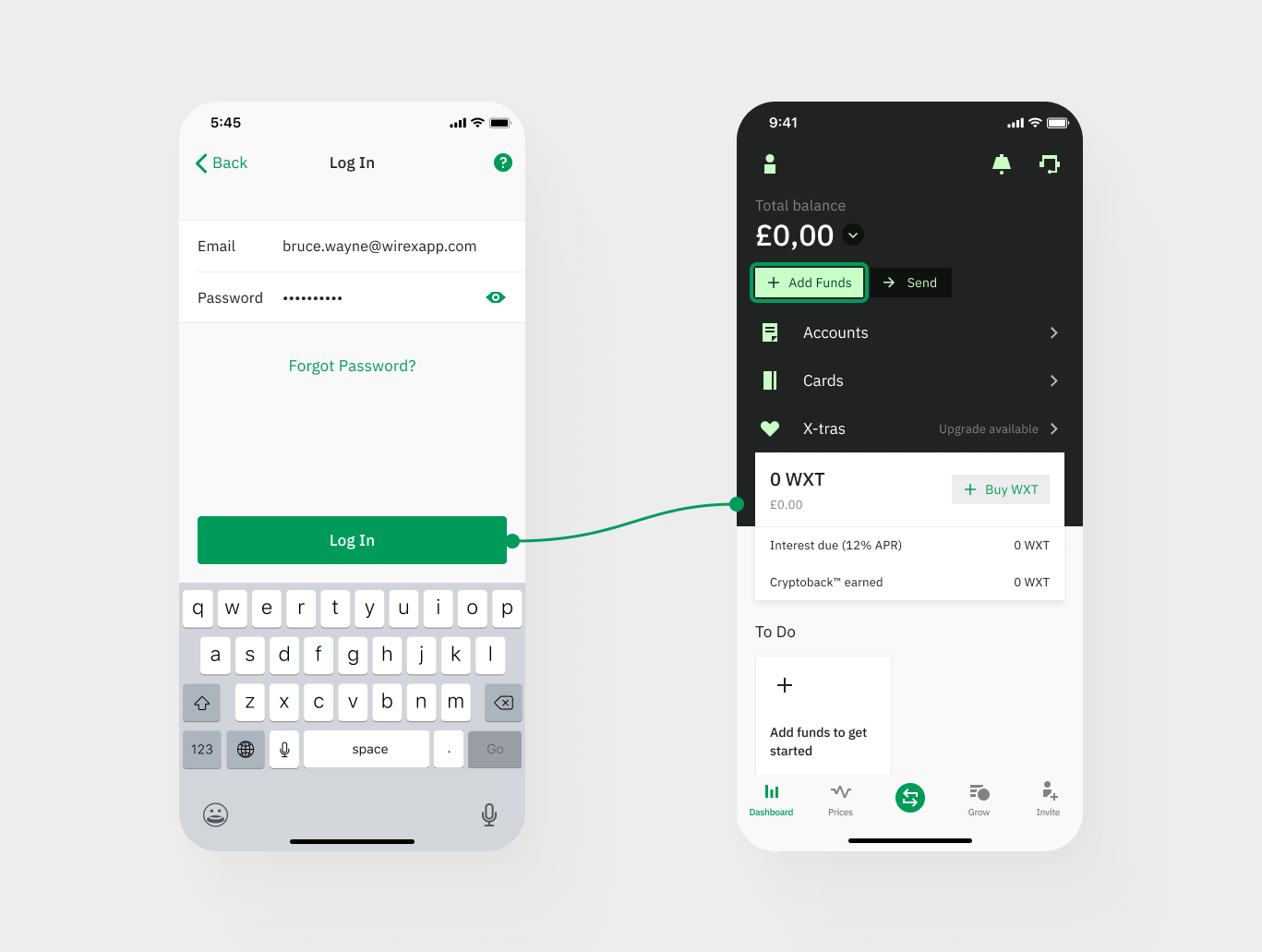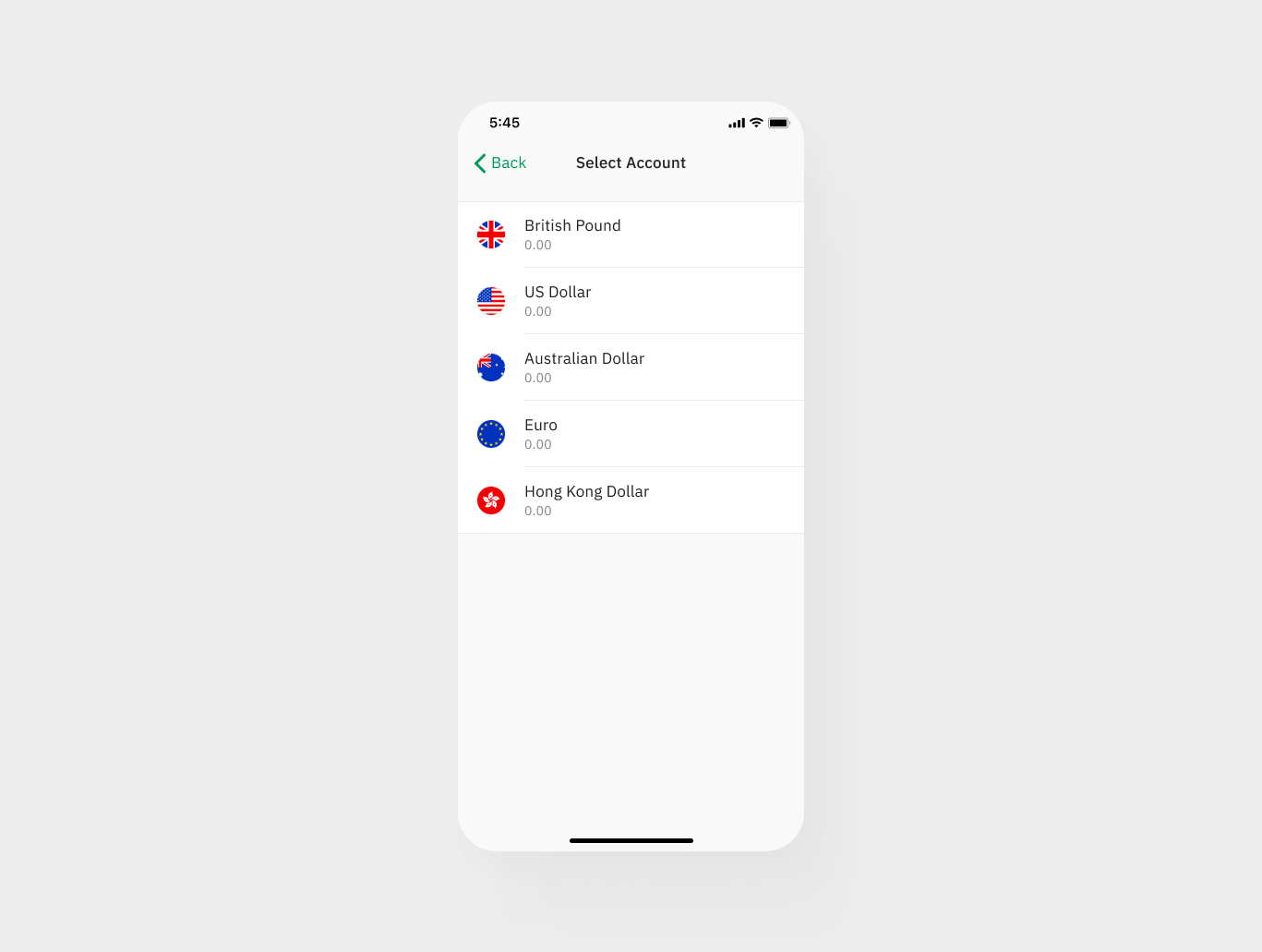 Step 2: Choose Bank Details
Once you have selected the account you want to add funds to, you will see a list of options to choose from. Select the 'Regular Bank Transfer' option to proceed.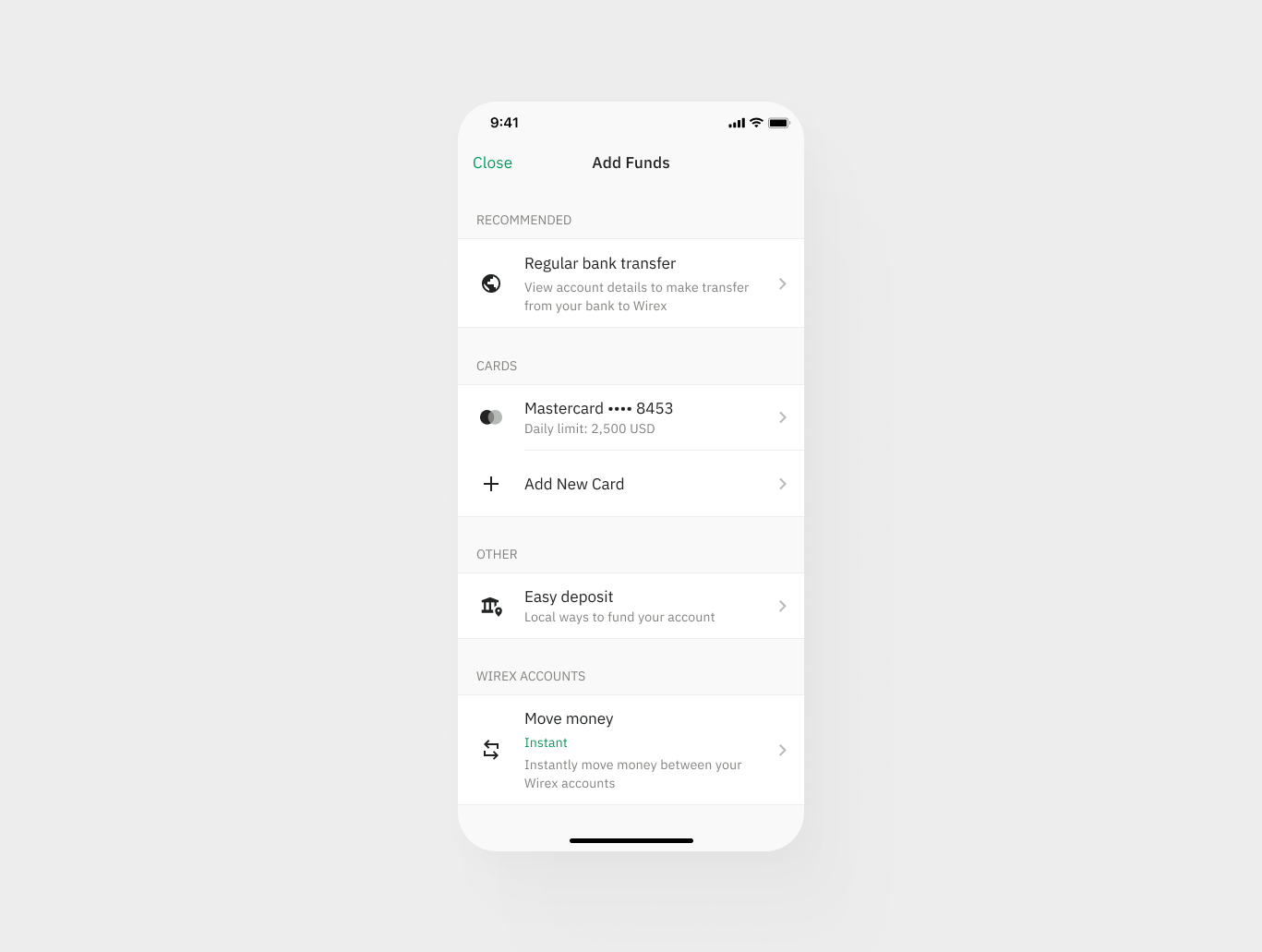 Step 3: Note down your Wirex account details and add this as a beneficiary in your online banking
You will now see the details of your Wirex account, including your IBAN, BIC, account number and sort code (depending on your region). Note down these details or take a screenshot so you can easily refer to them later. Then, log in to your online banking and add your Wirex account as a beneficiary. Make sure to enter the correct details, including the beneficiary name, so the funds are credited to your account.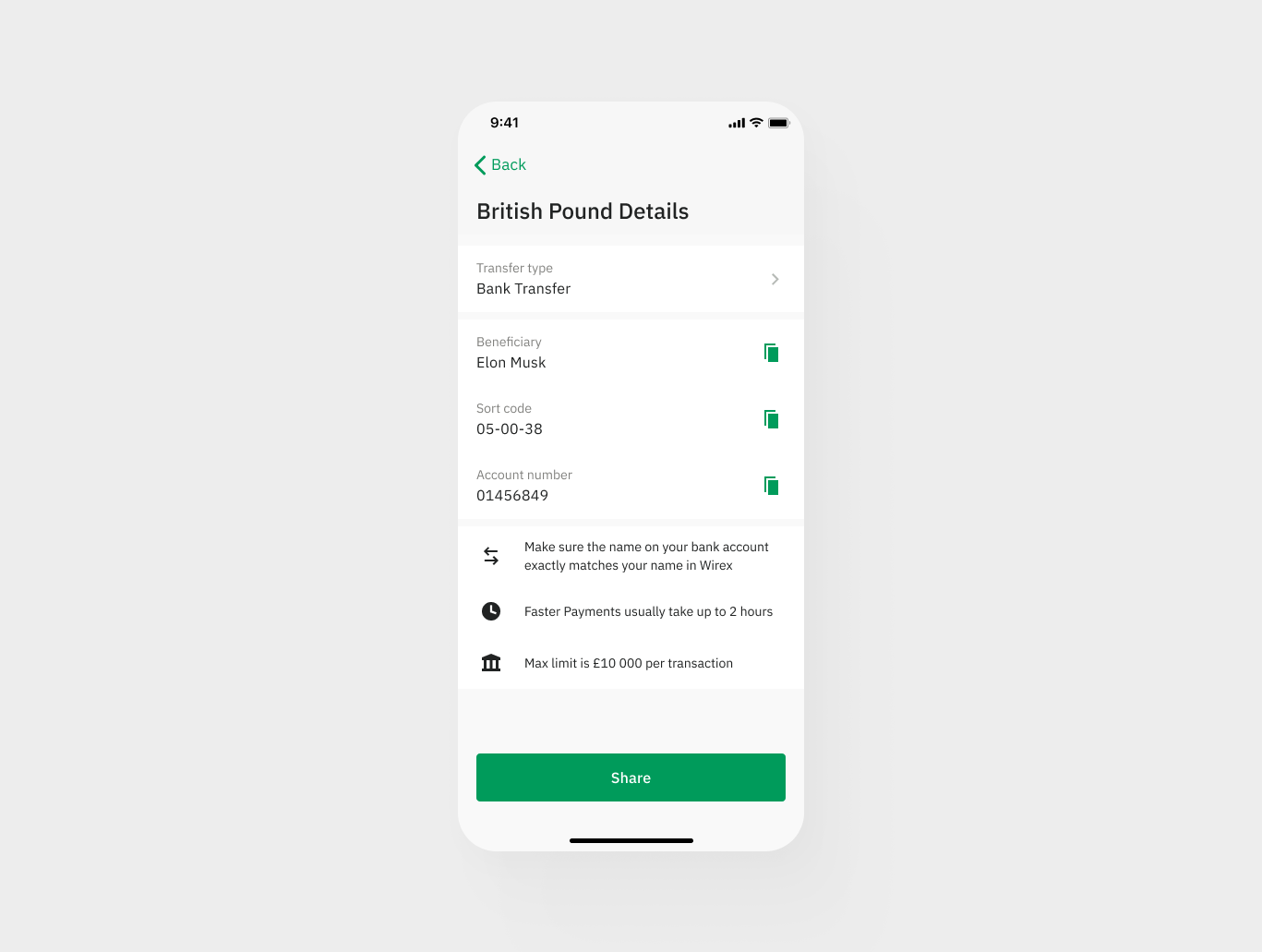 Step 4: Send funds to your Wirex account
You can then proceed to send funds to your account. Enter the amount you want to transfer and confirm the transaction. You can send up to 10,000 EUR/GBP per day and a maximum of 3 bank transfers in a single day. The minimum amount of EUR/GBP you can send in a single transaction is 1 EUR/GBP.
Step 5: Wait for the funds to appear in your account
Your funds will usually be available within your Wirex account immediately. However, in some cases, payments can take up to a few business days to appear. If you are experiencing any issues, you can contact Wirex Customer Support for assistance.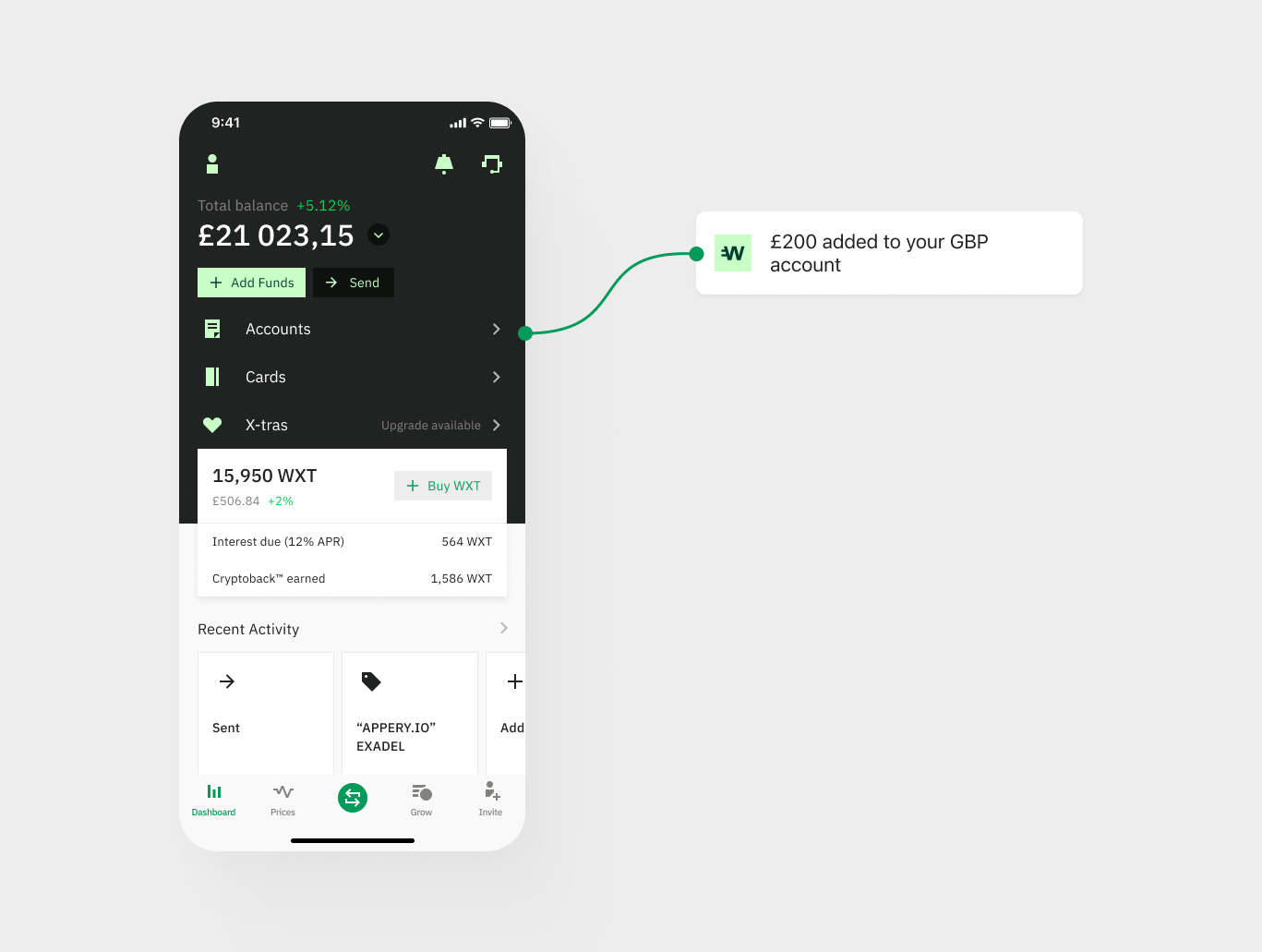 Can my friends send funds to my Wirex account via bank transfer?
Yes, your friends can send funds to your Wirex account via bank transfer. They will need your IBAN and BIC (for EUR transfers) or account number and sort code (for GBP transfers) to make the transfer. However, it is important to note that you should only share your account details with people you trust.