Wirex offers a range of security measures to protect your account from unauthorized access, and one of these features is the ability to manage trusted devices. By managing your trusted devices, you can ensure that only authorized devices can access your Wirex account.
To manage your trusted devices, follow these simple steps:
Step 1: Open the Wirex app or website
To get started, open the Wirex app on your mobile device or access the website on your computer.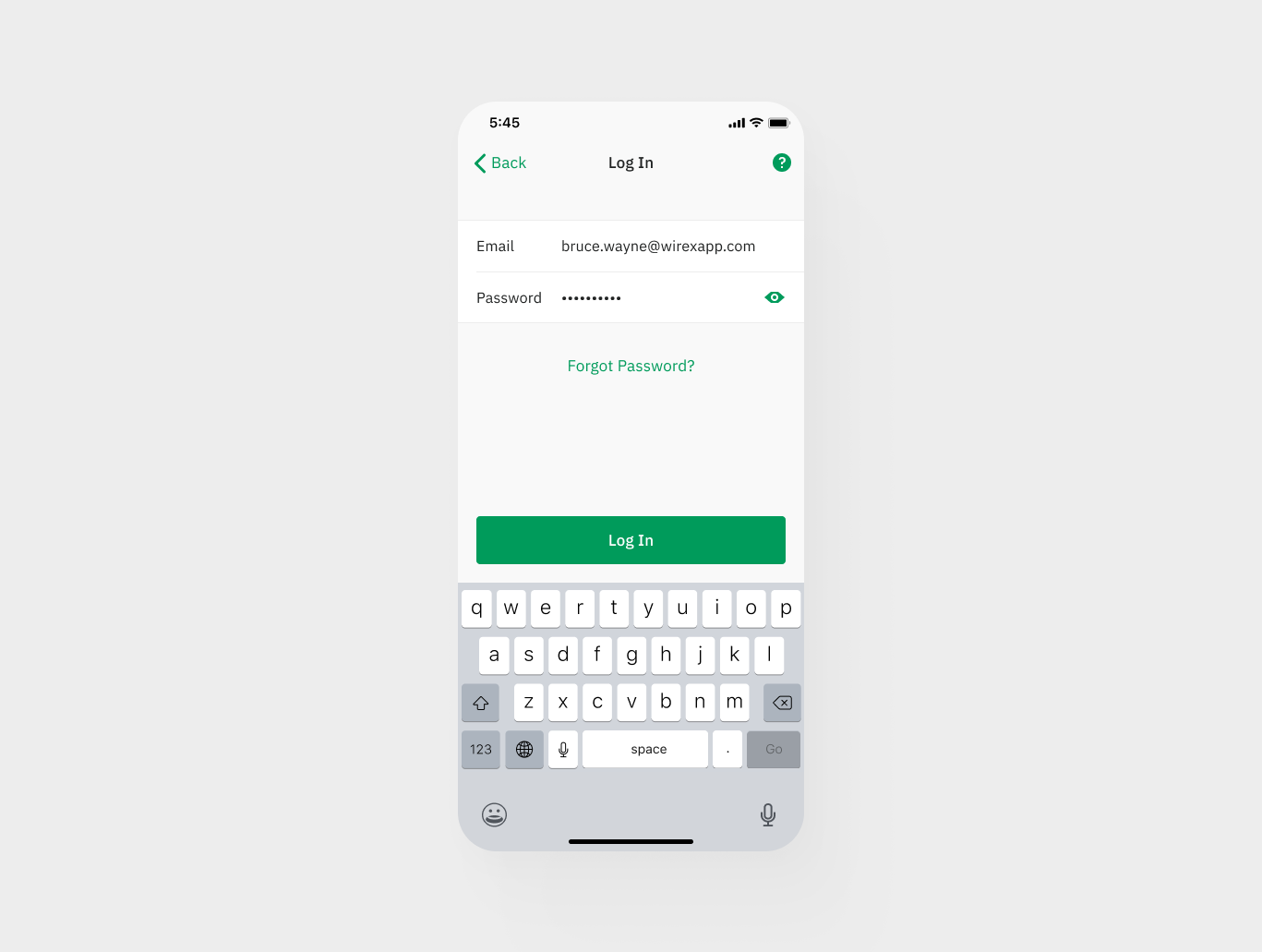 Step 2: Go to 'Preferences' and then 'Security'
Once you've logged in to your account, go to the 'Preferences' tab, and then click on the 'Security' option.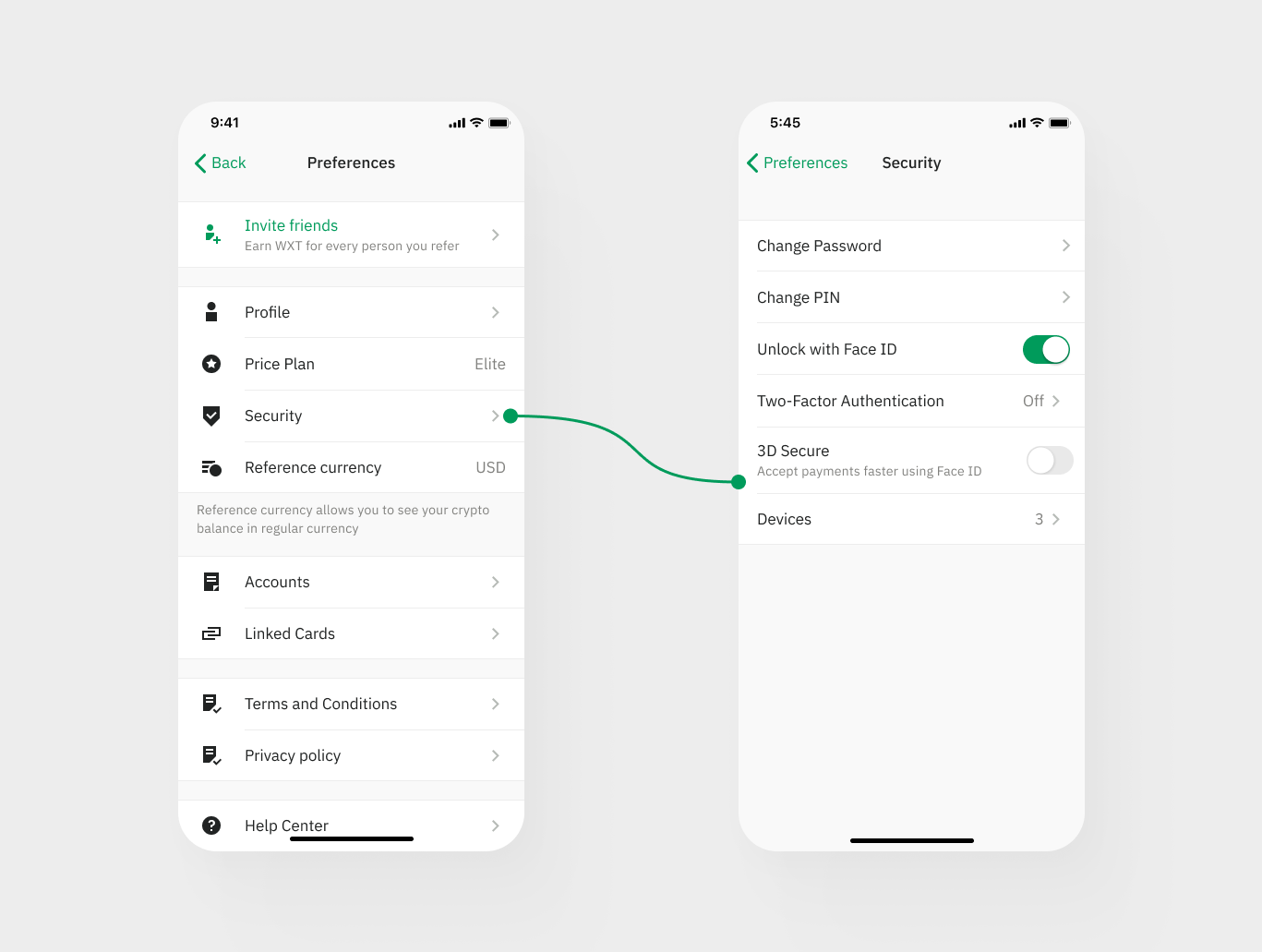 Step 3: Click on Devices
Next, click on the 'Devices' option to access the list of trusted devices associated with your account.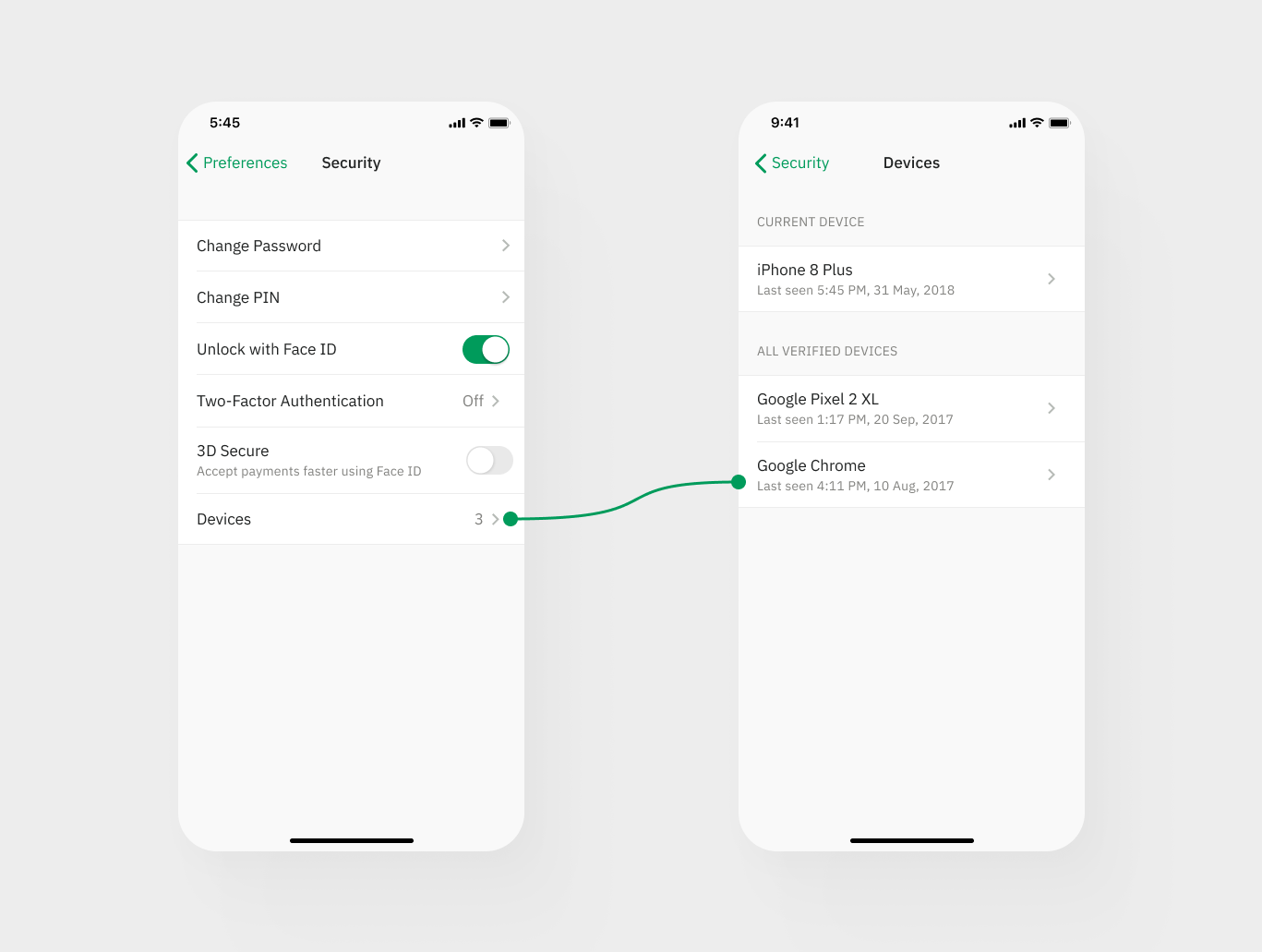 Step 4: Remove irrelevant devices
You should see a list of all the trusted devices that have been authorised to access your Wirex account. Make sure to review this list periodically and remove any devices that are no longer in use or are no longer in your possession. This can help to prevent unauthorised access to your account.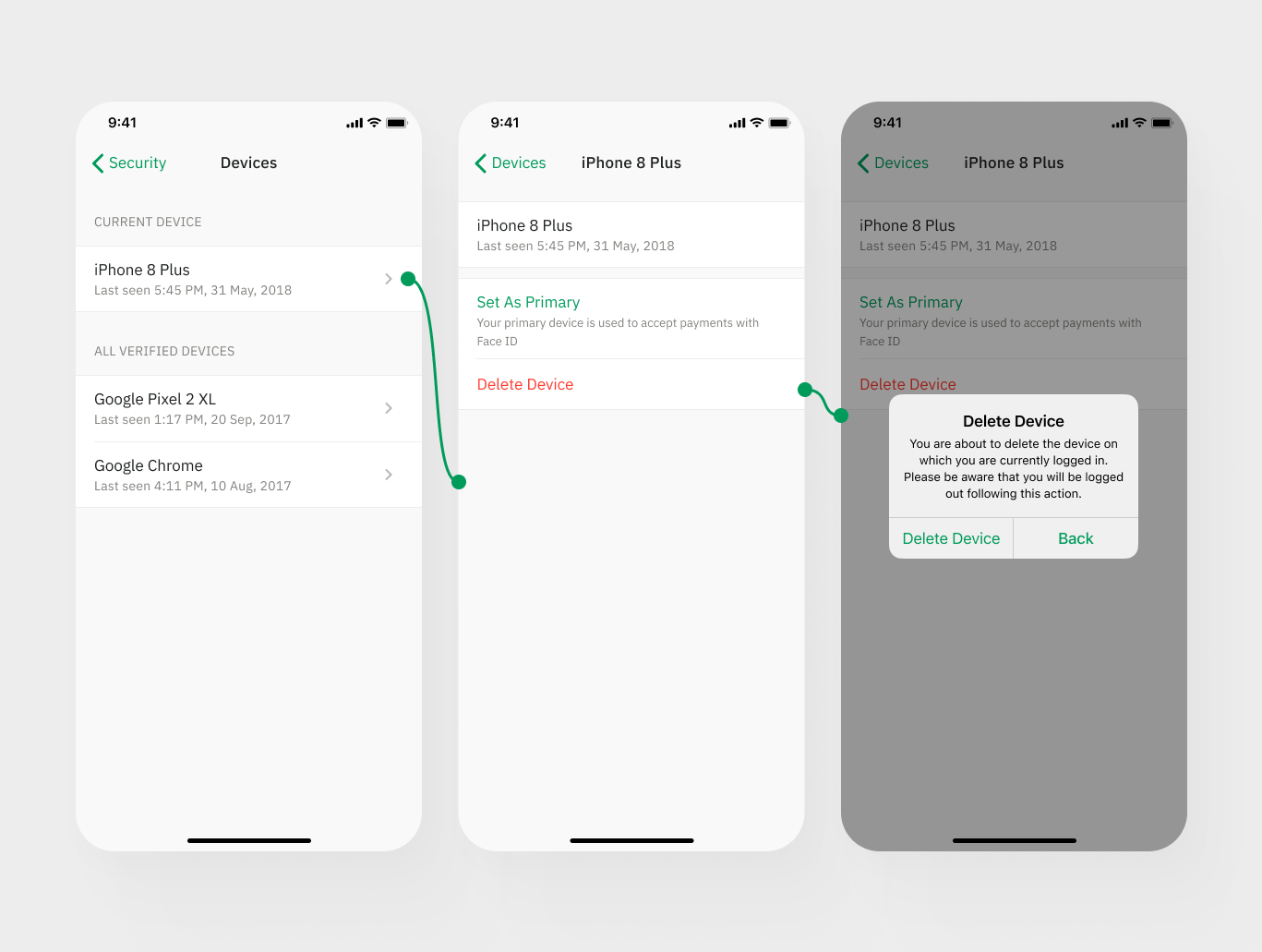 Step 5: Add new trusted devices
If you want to add a new device to your trusted list, you can do so by logging in from the new device and following the prompts to authorise it as a trusted device.
By keeping your list of trusted devices up to date, you can ensure that only authorised devices can access your Wirex account, and you can enjoy greater peace of mind knowing your account is secure.