To open a DUO, please follow these steps:
1. In the Wirex app, navigate to the "Grow" section and select "DUO." The available DUO currency pairs will be displayed, sorted by Annual Percentage Return (APR) in ascending order.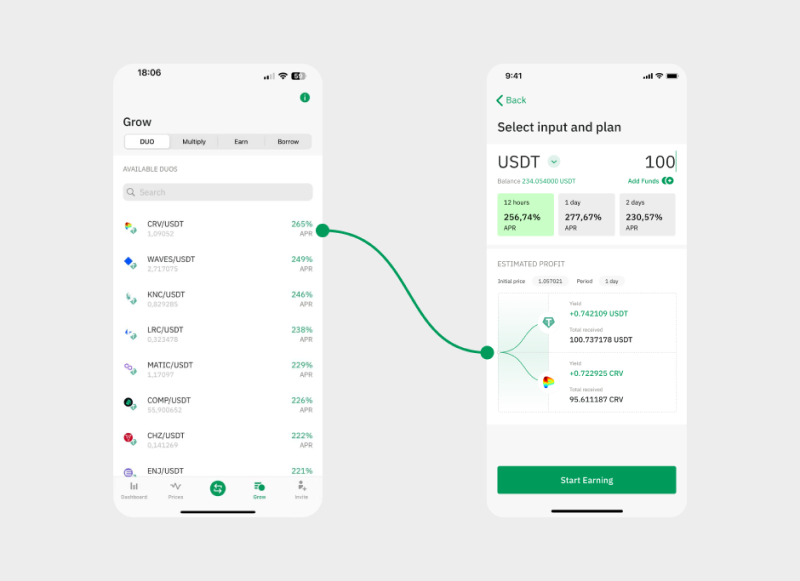 2. Choose your desired trading pair, such as CRV/USDT.
3. Select one of the two available input currencies. For the CRV/USDT instrument, you have the option to choose between CRV and USDT.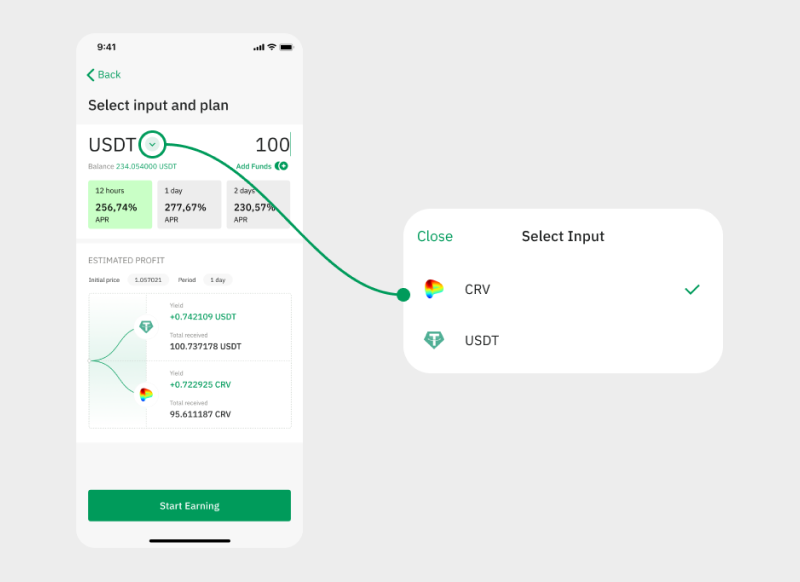 4. Determine the DUO duration, which can range from 12 hours to 2 days. Each period has a specified yield. For example, you could choose the 1-day CRV/USDT option with a 278% APR.

5. Click the "Start Earning" button and accept the DUO terms and conditions.
6. Your active DUO position will be displayed in the "Active DUOs" section, where you can monitor its status at any time.
Upon completion of the DUO duration, you will receive either CRV or USDT based on the market price at the time of redemption, along with the 278% APR calculated for the DUO duration. If the price of CRV is lower than when the position was opened, you will receive CRV with the 278% APR. If the price is equal to or higher, you will receive USDT along with up to 278% APR.