To access all the services and benefits of the Wirex platform, you need to verify your identity. This is a standard procedure to ensure the security of the platform and protect all users. In this guide, we will explain how to verify your identity on Wirex. You can find a step-by-step guide below.
Before you begin, ensure that you have the following:
A government-issued photo ID
A computer or smartphone connected to the iInternet
A good quality camera or scanner to capture your ID
Here are the steps to verify your identity on Wirex:
Step 1: Login to your Wirex account
Log in to your Wirex account using your email address and password. We will provide you with the necessary information regarding the required data.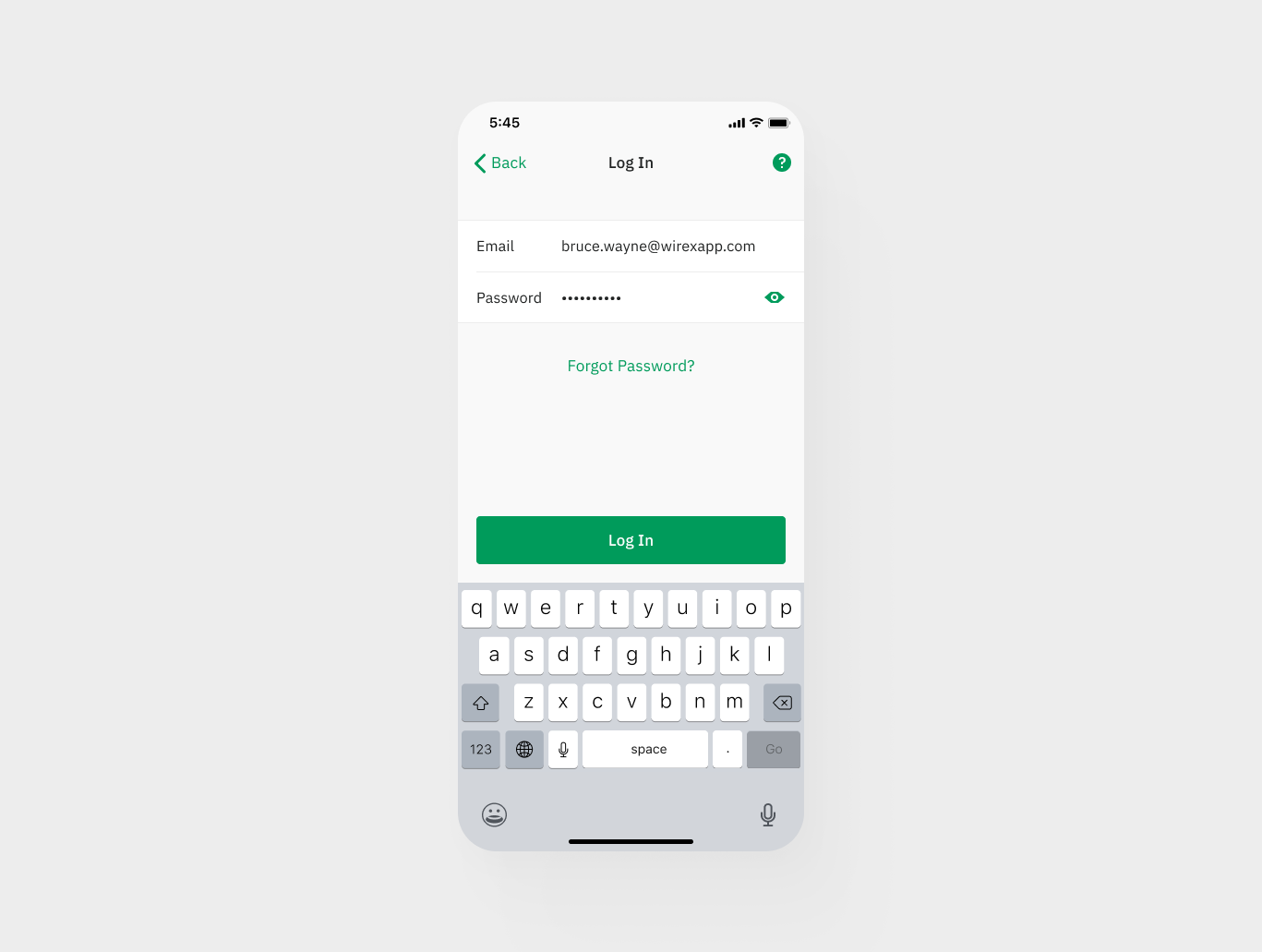 Step 2: Provide your phone number
To safeguard your account, we require a valid phone number. We may also require you to verify your phone number via SMS to confirm that your information is accurate and up to date.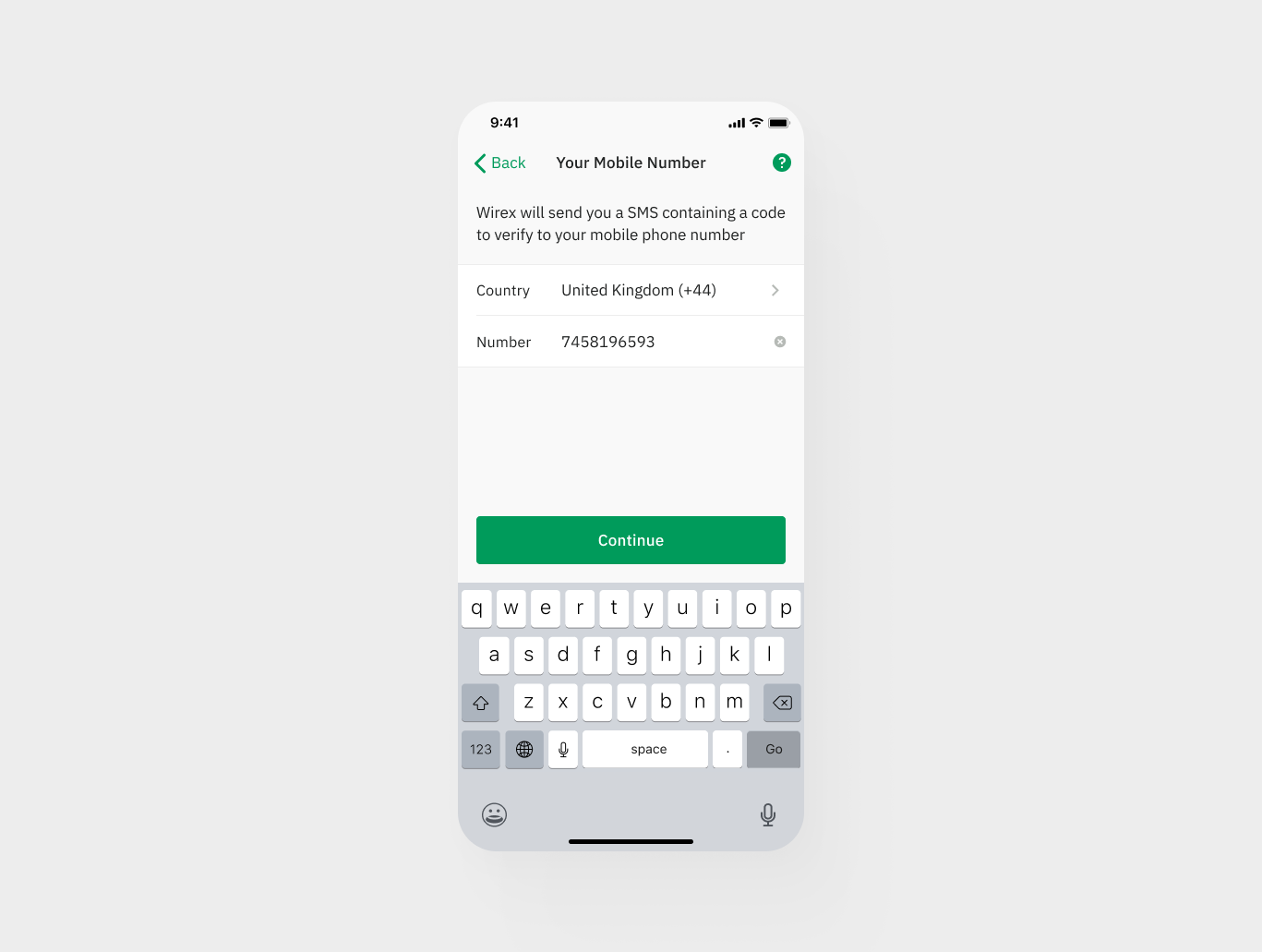 Step 3: Enter your personal information
Enter your personal information, including your full name and address. Ensure that the information matches the details on your government-issued ID.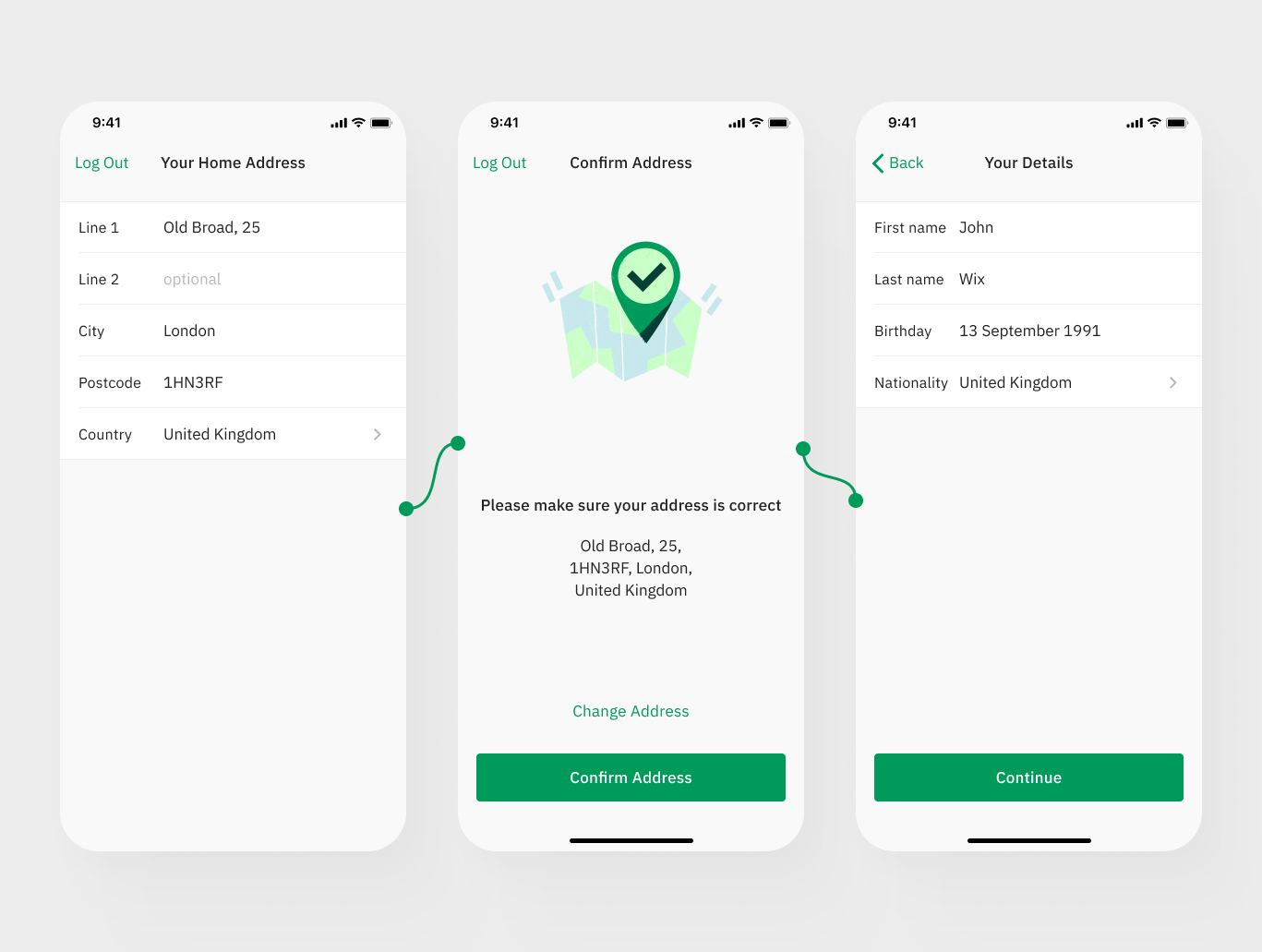 Step 4: Upload your ID
Upload a clear and legible photo of your government-issued ID. Accepted forms of ID include a passport, driver's licence, or national ID card. Make sure that the ID has not expired and that all the details in the photo are visible.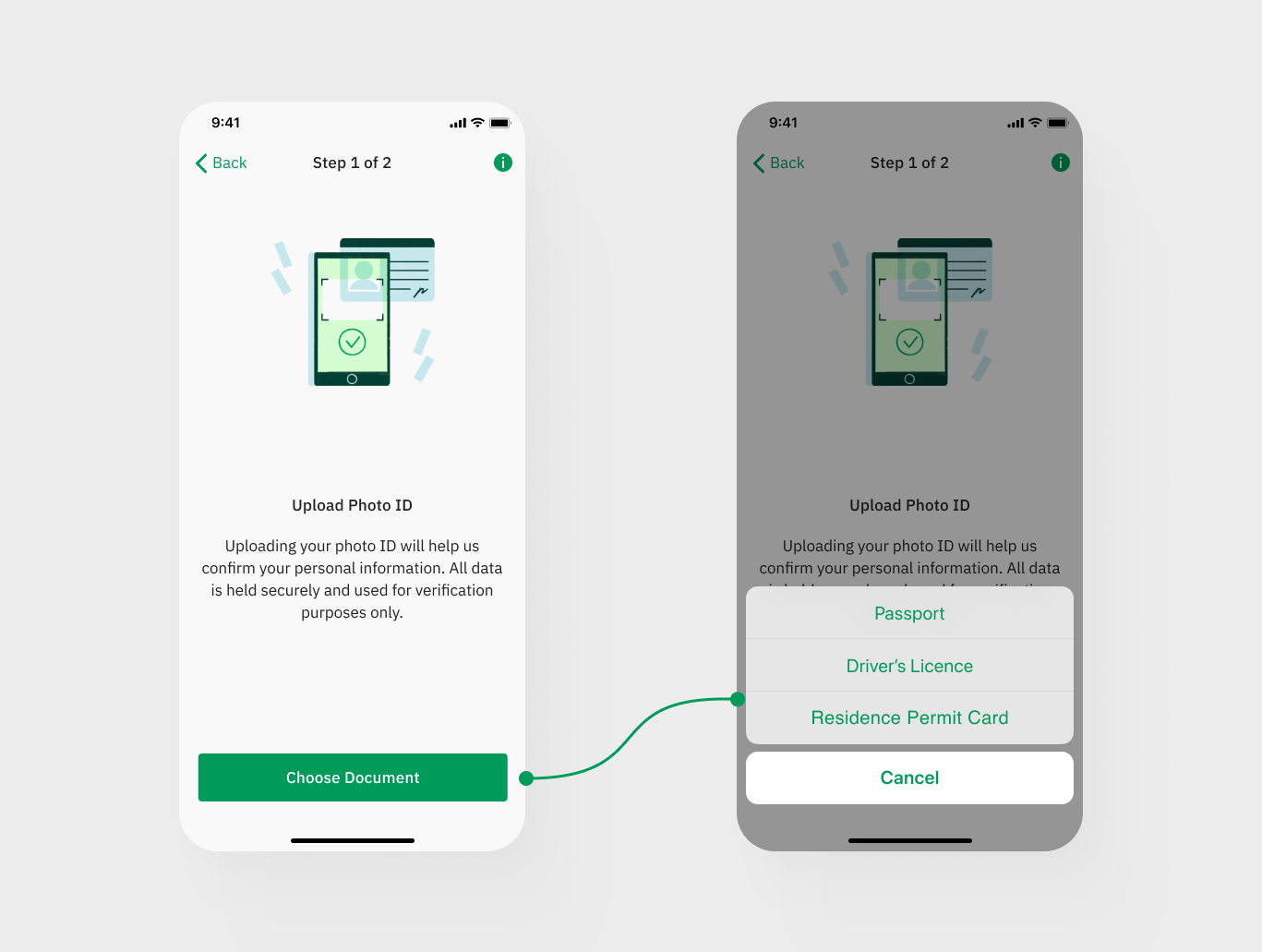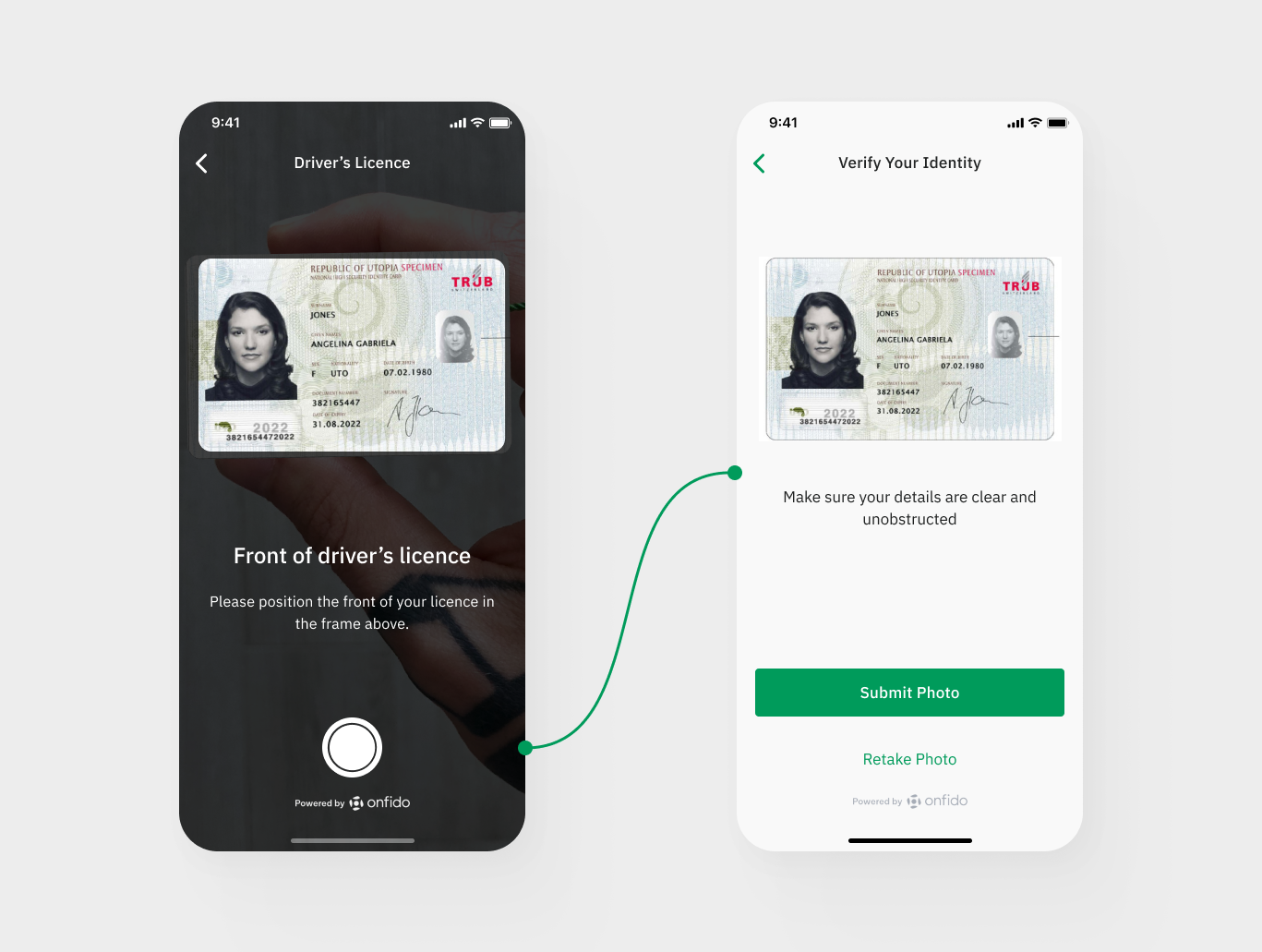 Step 5: Take a selfie
Take a selfie. Ensure that your entire face is clearly visible in the image. In case you need to capture the picture again, click on the "Take a New Picture" option. After ensuring that your selfie accurately depicts your entire face, click on the "Confirm My Selfie" button to submit the image.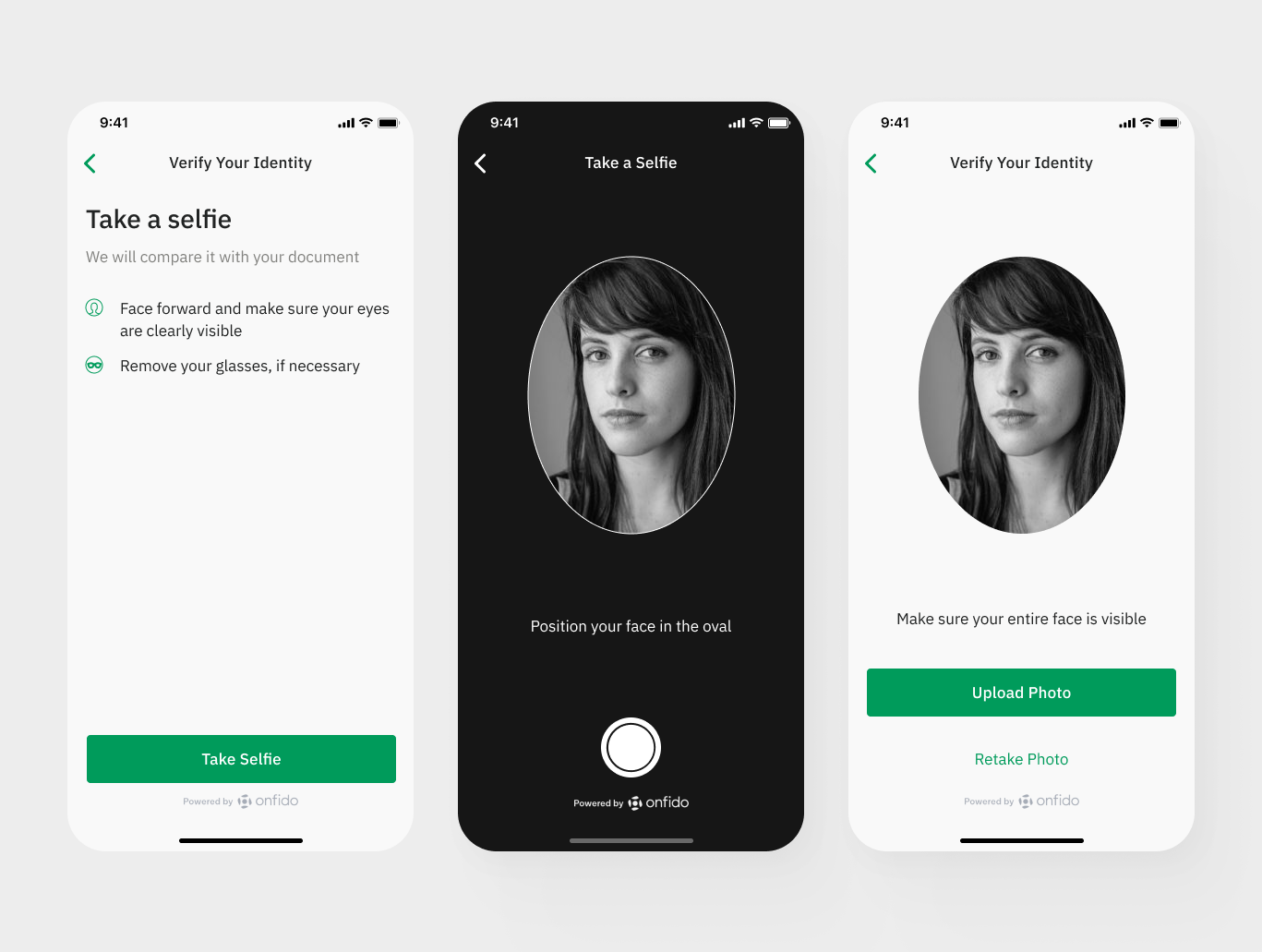 Step 6: Submit your request
After uploading your ID and selfie, click on the "Submit" button. Wait for the Wirex team to review your request.
Step 7: Wait for verification
Typically, verification is completed within 5 minutes, although it may take longer in some circumstances. You'll receive an email notification once your identity has been verified.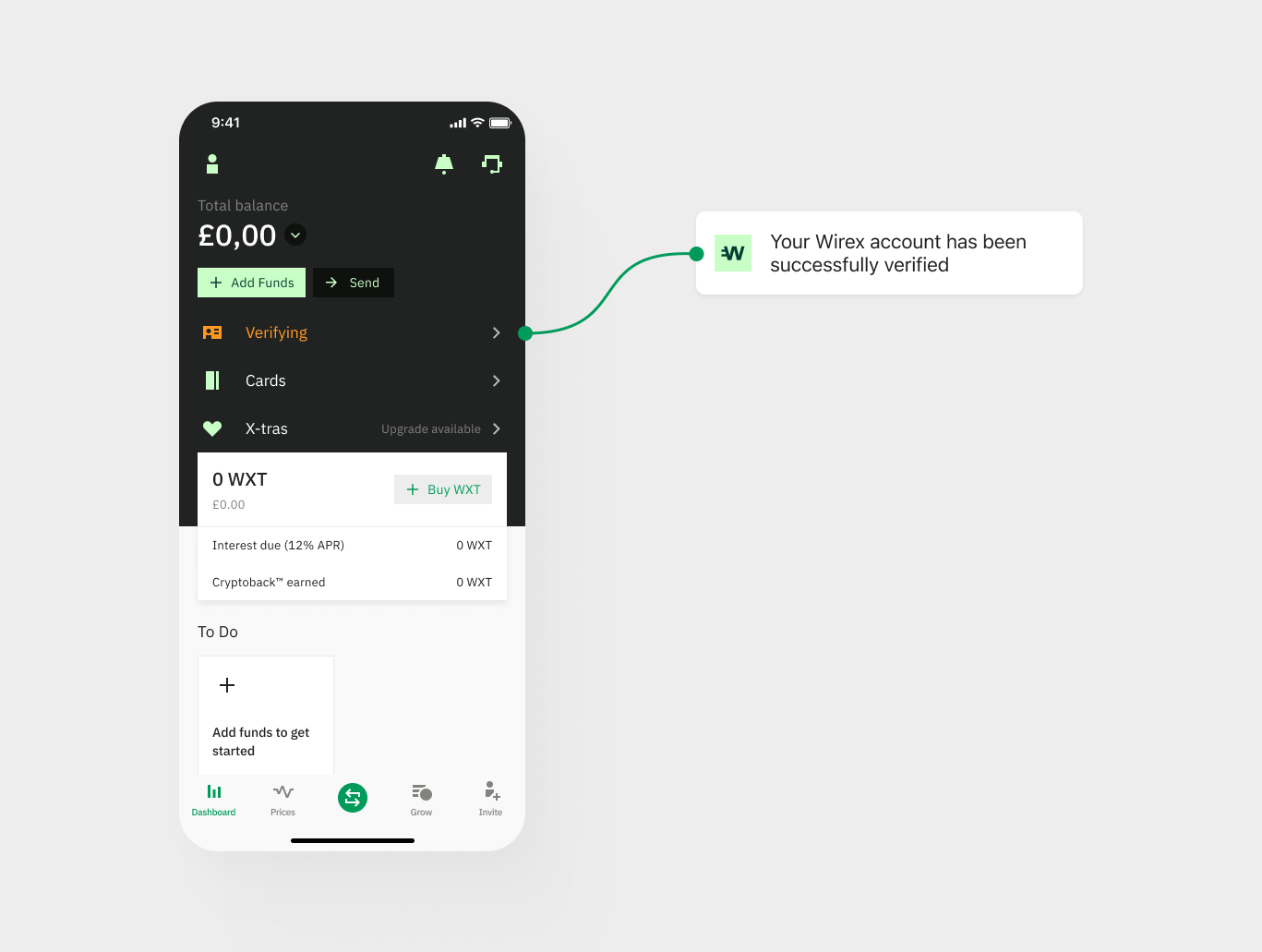 Keep in mind that you might also be asked to verify your residential address. You will be notified both in-app and via email if this is required from you. More information on the address verification process can be found in this article.