Wirex offers a diverse range of currency accounts that you can activate and utilise within your account. To add a new currency account to your Wirex account, please follow the simple step-by-step guide below:
Step 1: First, log in to your Wirex account from the website or mobile app and go to your dashboard.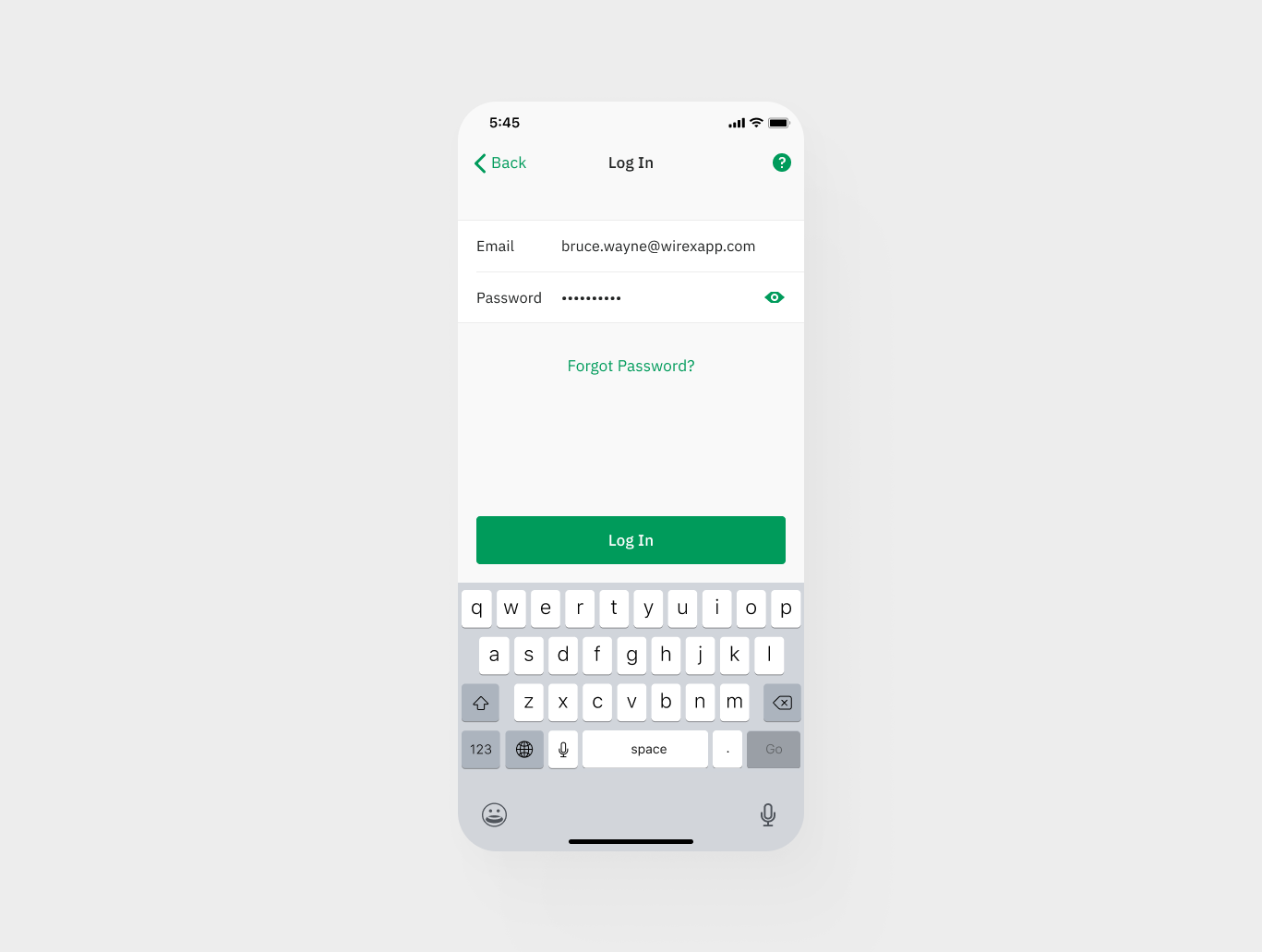 Step 2: Head to the 'Preferences' section to access your account preferences. In your app, this is the icon on the in the top left corner, and on the website, in the top right corner.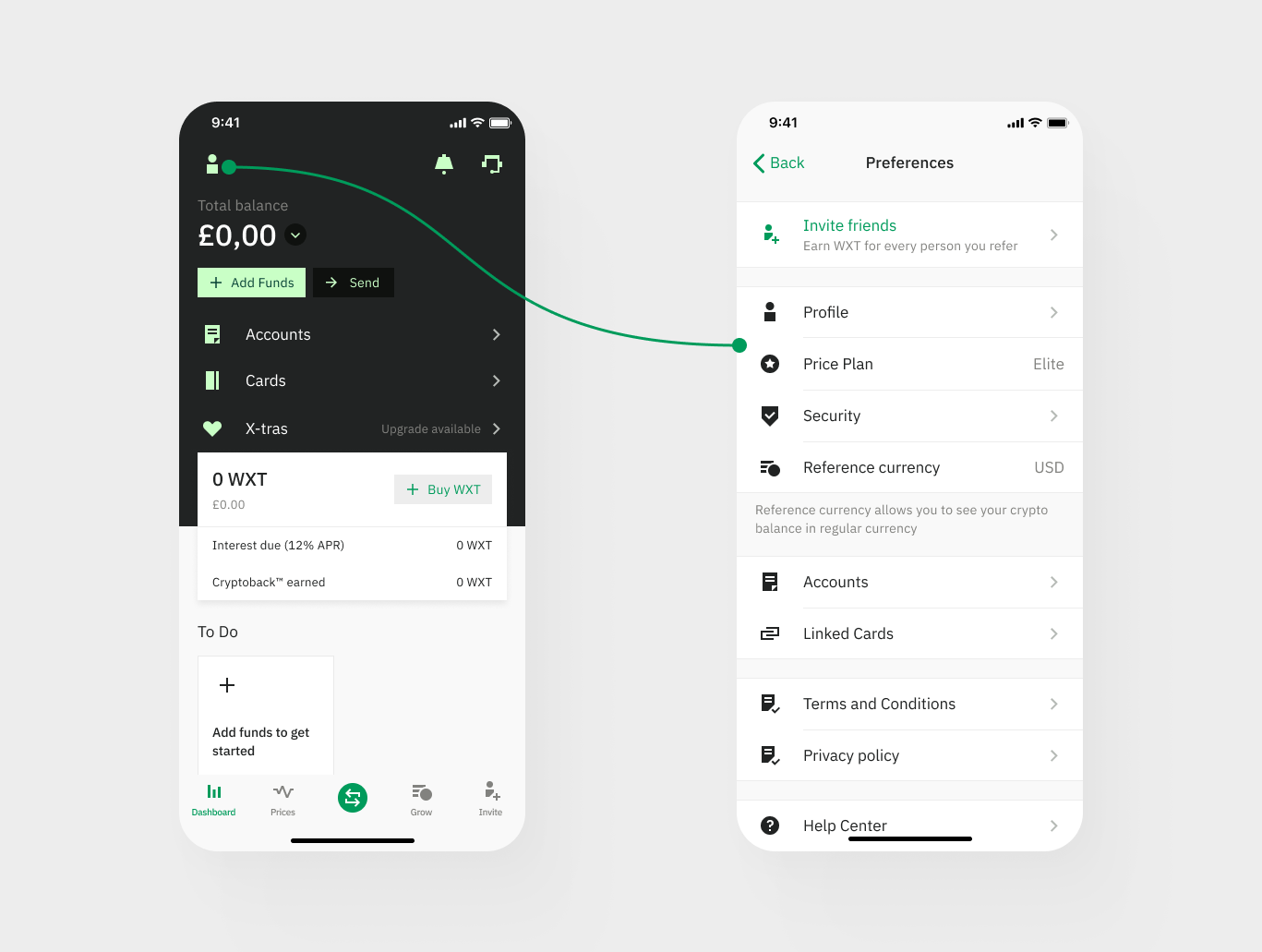 Step 3: Scroll down until you reach the 'Accounts' section. Here, you will see a list of all the accounts you have already activated, along with the option to hide or unhide them.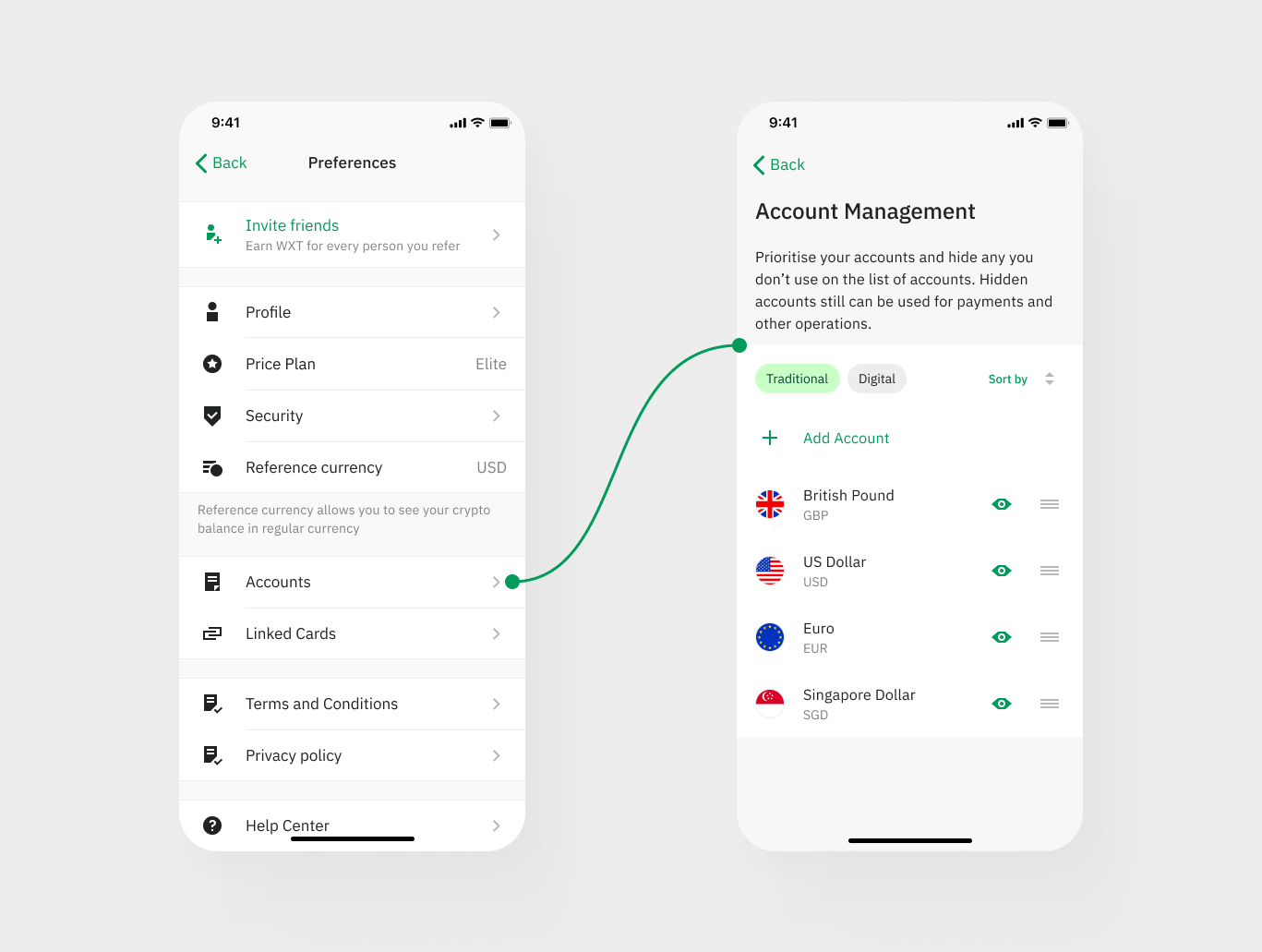 Step 4: To add a new account, select the "Add accounts" button. This will take you to a catalogue of all the available currency accounts that you can activate and use within your Wirex account.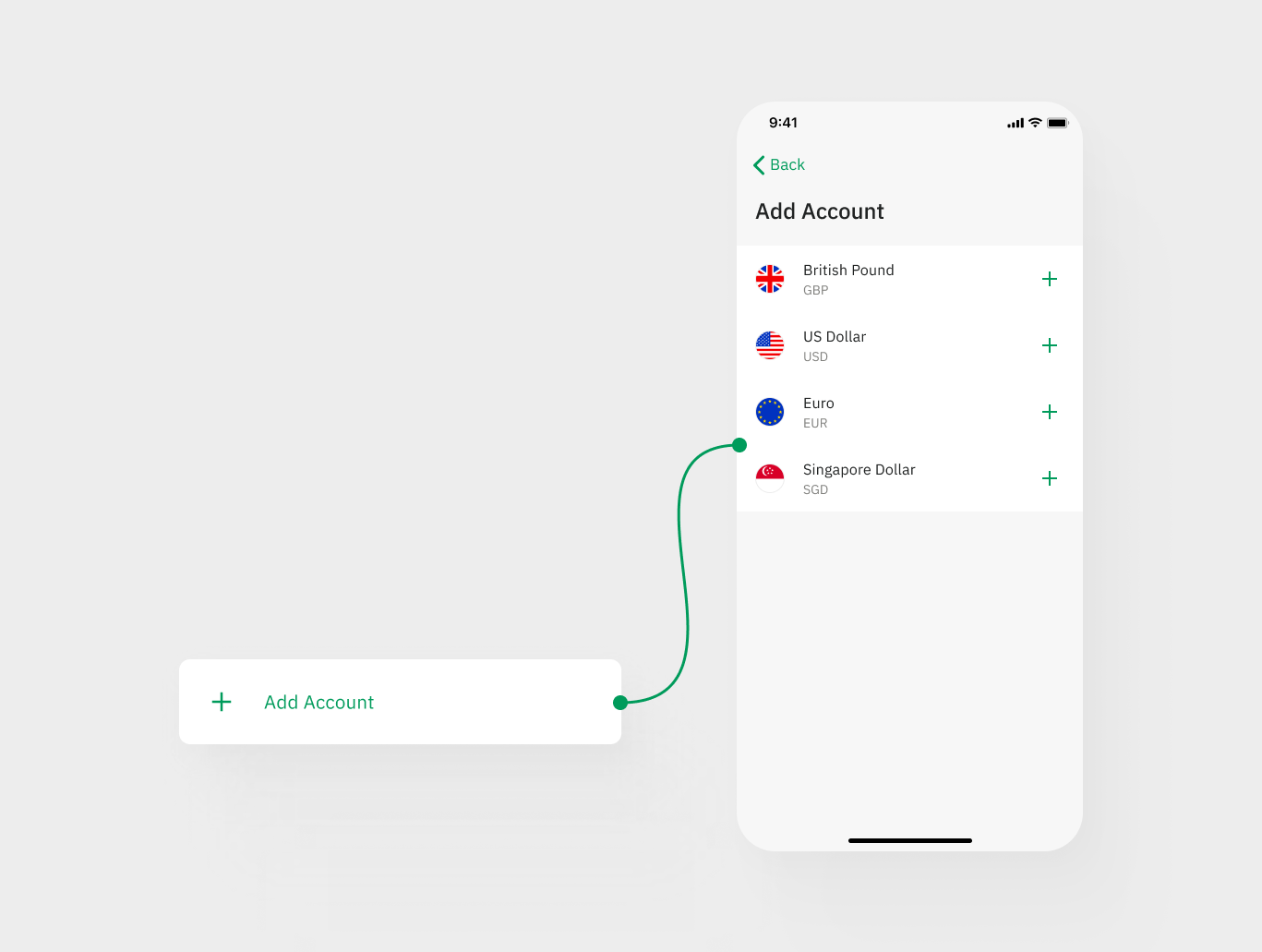 Step 5: You will now have to select the type of account you wish to add - traditional or digital.
Step 6: Once you have decided on the type of account, choose the specific account that you wish to activate by tapping on it from the list. Once you have selected the account, it will be added to your dashboard, and you can start using it immediately.
By following these simple steps, you can easily add new currency accounts to your Wirex account. We offer a wide range of accounts to meet your needs, including traditional currencies and cryptocurrencies. If you encounter any issues or have any questions about adding new accounts, please do not hesitate to contact our Customer Support team.