In this article, you'll find:
Address verification is a confirmation of your residential address. You will need to verify your address to continue using the USD/EUR/GBP features of the Wirex account, including access to the Wirex card and our exchange services.
Note: Due to ongoing regulatory requirements, you may be required to re-verify your documents periodically.
List of acceptable documents
You need to upload your Proof of Residence/Address (POA) that corresponds to the Personal Information and Residential Address information you supplied when applying for your Wirex account.
Note: Please make sure you follow the verification process described here.
To confirm your address, you will need to take a picture of a Proof of Address (POA) document: a document issued no longer than 3 months previously that contains your full name, residence address, and date of issue.
Your documents have to be either written in Latin letters or have a certified translation attached.
The following documents are acceptable (choose one from the list below):
a bank statement (must display a transaction)

a payslip (must be dated within the last 3 months, contain your first and last name, and allow us to identify the employer)

a utility bill (e.g. water, electricity, internet, mobile phone ) that reflects your home address and contains a description of the services provided

a council tax bill dated within the last 12 months

a government-issued letter relating to tax benefits etc

home insurance documents (must be issued no more than 12 months previously)

a bank reference (must confirm how long the account has been held and contain a bank stamp and signature)

the certificate of residence (this must be issued no longer than 12 months before commencing verification. It must be stamped and signed, or at least stamped)

a government-issued ID card (cannot be used as a POI at the same time)

a government-issued driving licence (cannot be used as a POI at the same time)

Note: mobile phone bills cannot be used to verify address in all countries. Please see the list of countries here.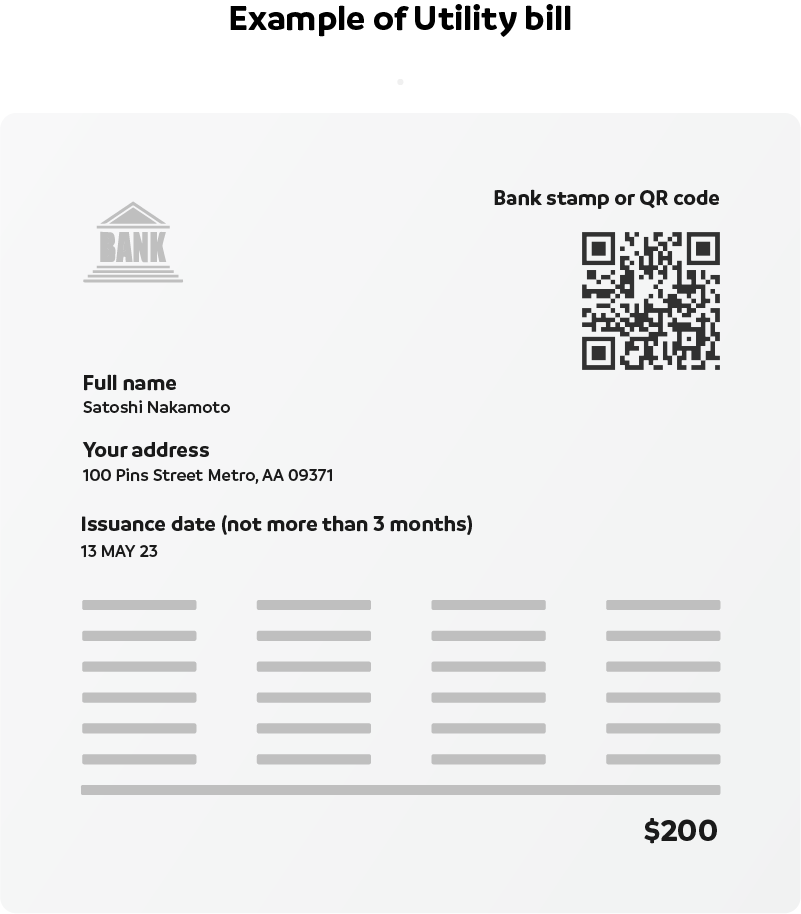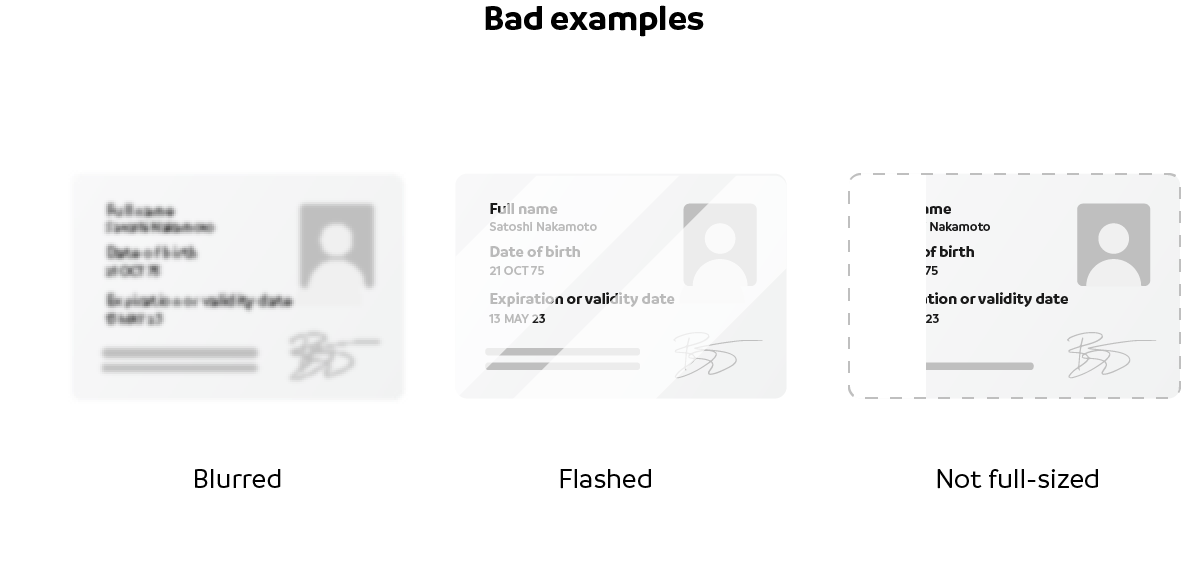 How to upload your POA document
To verify your address, please complete the following steps:
Log in to your Wirex account.

When it's time to verify your address, you'll be automatically redirected from the Dashboard to the Verify your Address screen.

Tap Prove Address.

On the Confirm residential address screen, check the information contained to ensure it remains correct and tap Confirm.
Note: if the Confirm button is inactive, some of the fields are either empty, filled out in the wrong format or contain invalid information.

On the Address verification screen, tap Choose document and select the document you'd like to provide for verification.

Tap the camera icon to take a photo of your POA document. Check that the image of your document is not blurred, does not show any glare and is not cropped. If you need to take another photo, tap Retake. Then, tap Done to save the image.

If you need to add more photos, tap the camera icon again. When all the photos are added, tap Submit to send your POA documents for verification.

You will see a submission confirmation. This means your documents were successfully sent for processing.
Verification is usually completed within 20 minutes, although can take longer in certain cases. Once your documents are verified (or rejected), you will receive an email and an in-app notification.