At Wirex, we offer a unique feature called X-Accounts that allows users to earn interest on their crypto or traditional currency holdings. You can choose between two types of X-Accounts: Plus and Flexible. In this article, we will dive deeper into the differences between these account types and help you decide which one is right for you.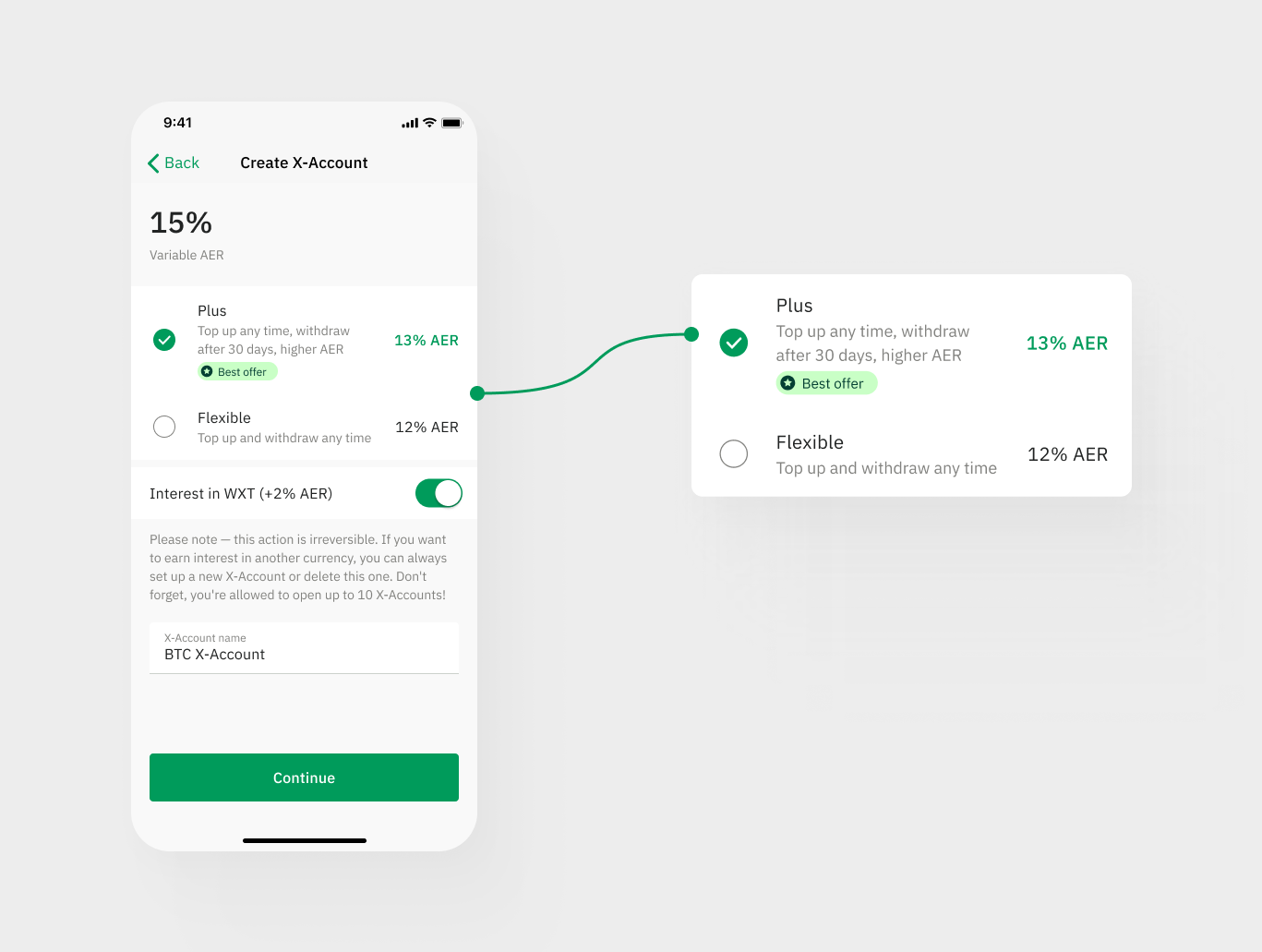 X-Account Plus
X-Accounts Plus is a fixed interest rate account type offered by Wirex. The interest rate varies depending on the cryptocurrency that you choose to hold in the account, but it generally offers a higher rate than X-Account Flexible.
One of the biggest advantages of X-Accounts Plus is the high interest rate, which can be beneficial for users who are willing to lock up their cryptocurrency holdings for a period of time. However, this is also a drawback for users who value flexibility and may need to access their funds sooner.
X-Account Flexible
X-Accounts Flexible is a variable interest rate account type offered by Wirex. The interest rate offered depends on market conditions and may fluctuate without prior notice. Unlike X-Accounts Plus, you can withdraw your cryptocurrency holdings at any time without incurring penalties.
The biggest advantage of X-Accounts Flexible is its flexibility. You can withdraw your funds at any time, which is ideal for users who may need quick access to their funds. However, the interest rate offered by X-Accounts Flexible may be lower than that of X-Accounts Plus.
Choosing the right X-Account type
Deciding between X-Accounts Plus and X-Accounts Flexible depends on your investment goals and risk tolerance. If you are looking for a higher interest rate and are willing to lock up your holdings for a certain period of time, then X-Accounts Plus may be the better option. However, if you value flexibility and the ability to withdraw your holdings at any time, then X-Accounts Flexible may be the better option.
It is essential to note that investing in cryptocurrency involves risks, and the value of cryptocurrencies can be volatile. Before depositing funds in an X-Account, it is important to do your research and understand the risks involved. Furthermore, it is critical to invest only money that you can afford to lose.