As promised, another day, another crypto for you to unpack and learn about.
We're noticing a lot of growing chatter about cryptocurrency. A WHOLE lot more people are aware of bitcoin, and they're quickly moving into the lesser known coins as well.
Wirex is here to help you dive into these engaging discussions, and we encourage you to learn a little bit more about projects before investing. Today's spotlight is on Stellar – also widely known as Stellar Lumens.
It's been a popular one amongst the community – here's a quick snapshot to catch you up to speed:
What is Stellar Lumens?
Stellar, also known as Stellar Lumens is a cryptocurrency focused on creating a low-cost financial service that is accessible to anyone. The service aims to enable its users no matter their wealth to internationally send money across through the use of anchors that act as bridges between the given FIAT currency and the Stellar Network.
They launched their upgraded network which changed the name of their asset from stellar to lumens to distinguish it from the stellar network itself and maintain the support of the non-profit organisation Stellar.
A little more on Stellar Lumens:
Established: 2014
Circulating supply: 17,842,843,161 XLM
Total supply: 103,511,312,336 XLM
Current Market Cap: $2,681,600,899
Notable team members:
The price
At the beginning of 2017, Lumens started at $0.002506 US dollars.
Today it's around the $0.15029 USD mark
That's roughly 5,829% increase in the year!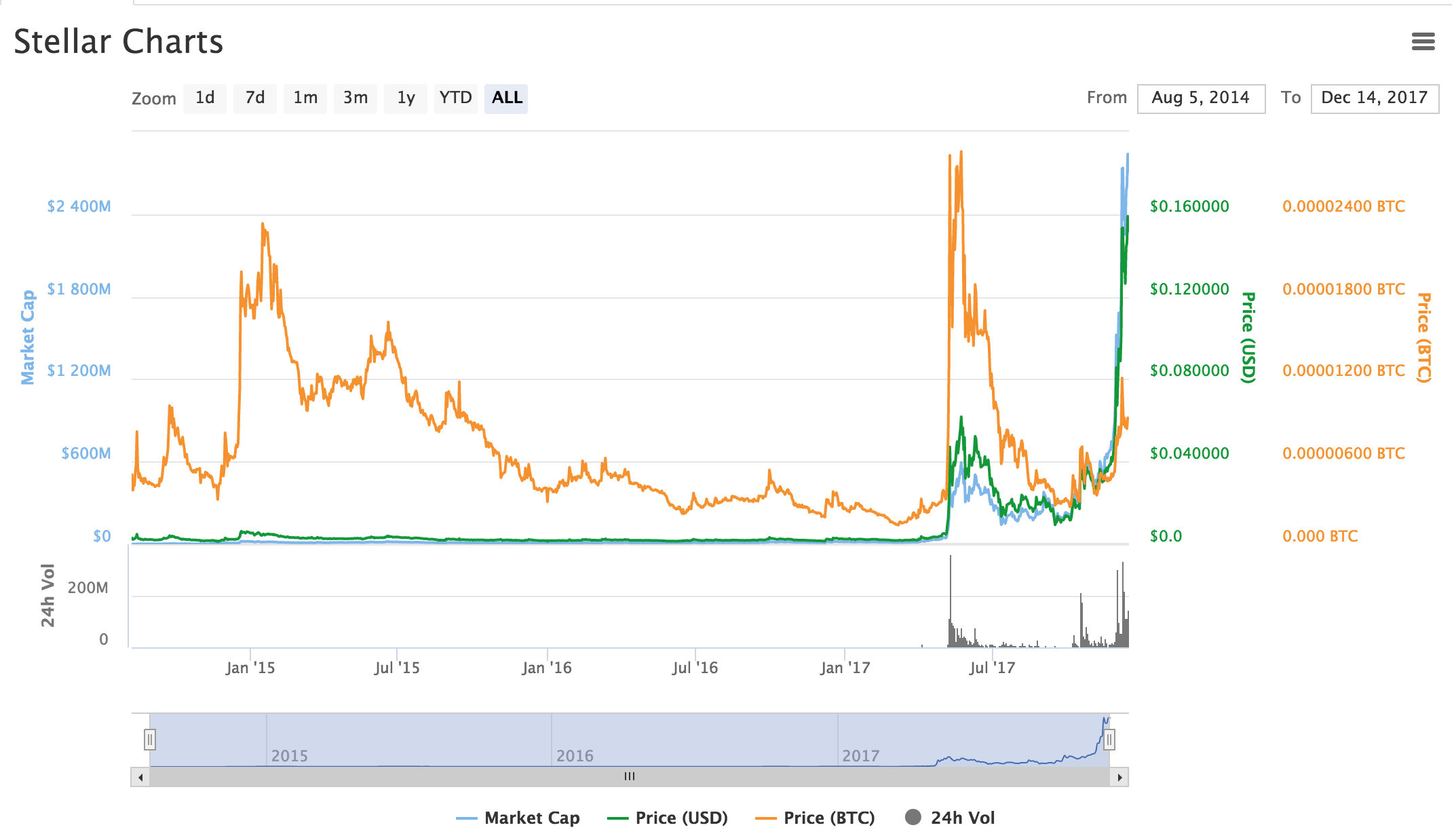 Source: Coin Market Cap
It's no wonder everyone's excited about this project…
Why the hype?
A couple of reasons… There's always a first for everything – Bitcoin was the first cryptocurrency. Stellar Lumens is amongst the first to offer low remittance for international money transfer. Many people on cryptocurrency forums truly believe that Stellar Lumens holds the answer to eliminating remittance fees for international transfers and will pave the way for a more democratic financial system. We'll have to see about that one.
The other plausible reason is that their logo is a rocket. Symbolic in the crypto community…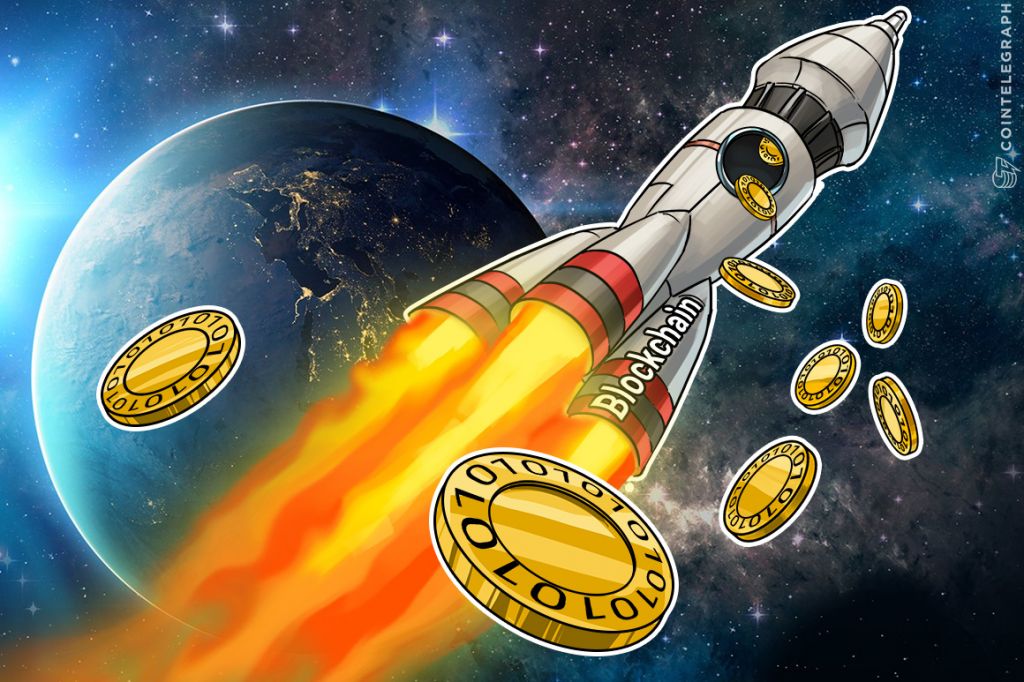 Source: Coin Telegraph
What are your thoughts on Stellar lumens?
Join the discussion in our community forum below.
Over the following days, we'll continue our blog series on trending cryptos to help you sound like a pro at your Christmas parties.
Stay tuned!