A Look Back on Women in Crypto Live
On 24th September, we hosted the first ever live Women in Crypto event! Taking place in Level39, Canary Wharf, we partnered with UKTN to listen to an incredible line up of women in the crypto industry give quick fire presentations on the future of crypto and digitisation.
From DeFi to blockchain, and payments to crime, six women working within the crypto sector took us through the ways in which crypto is helping to change the world for the better.
Sam Yap, CEO and Founder of YAP Global
"Shaping the DeFi Narrative"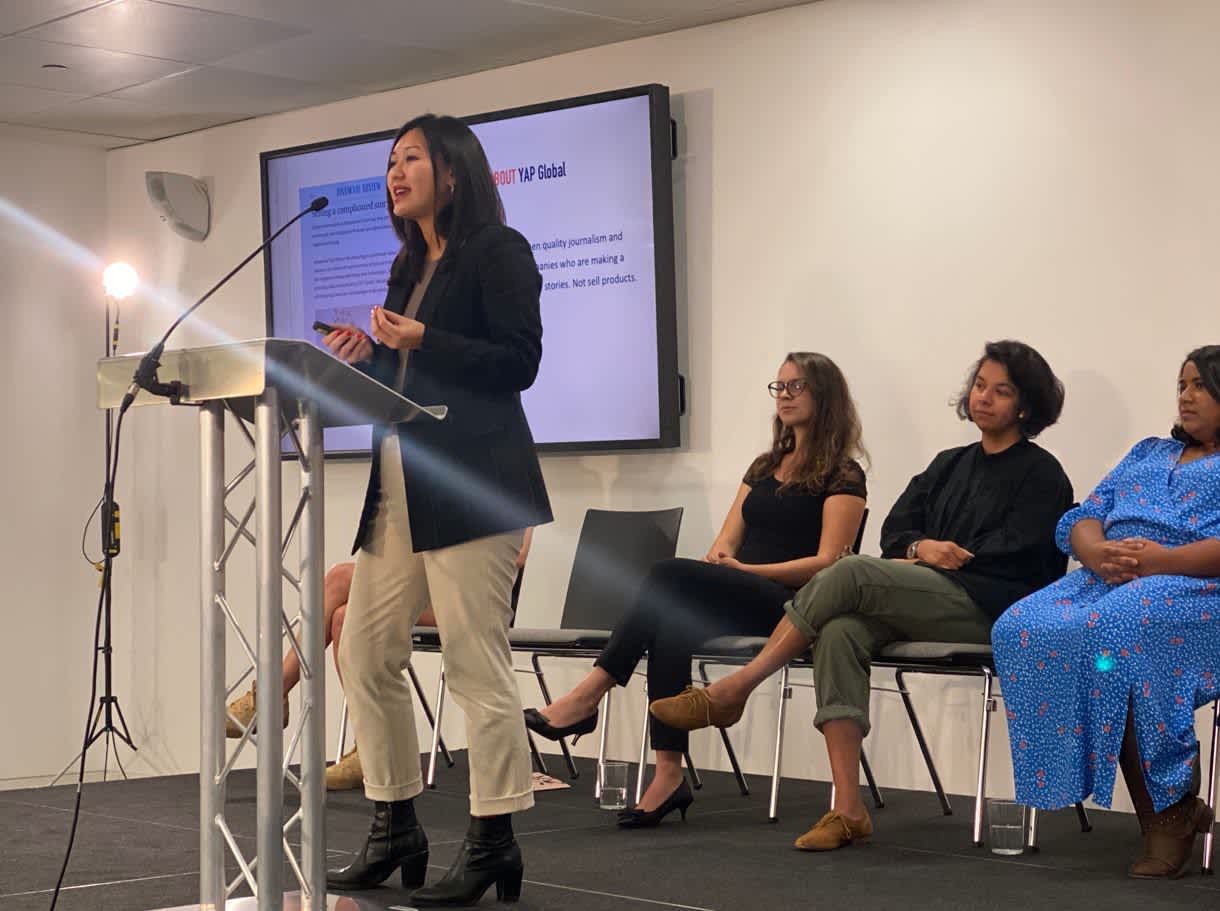 Sam took us through the importance of translating the often-complicated crypto lingo to make it more accessible for a wider audience. DeFi and crypto has become increasingly mentioned in the mainstream media, but unless we can communicate the intricacies and benefits effectively, we risk excluding others and turning "the DeFi ecosystem into an echo chamber."
Marija Riba, Senior Product Manager at Wirex
"How Blockchain is Building a Better World for Everyone"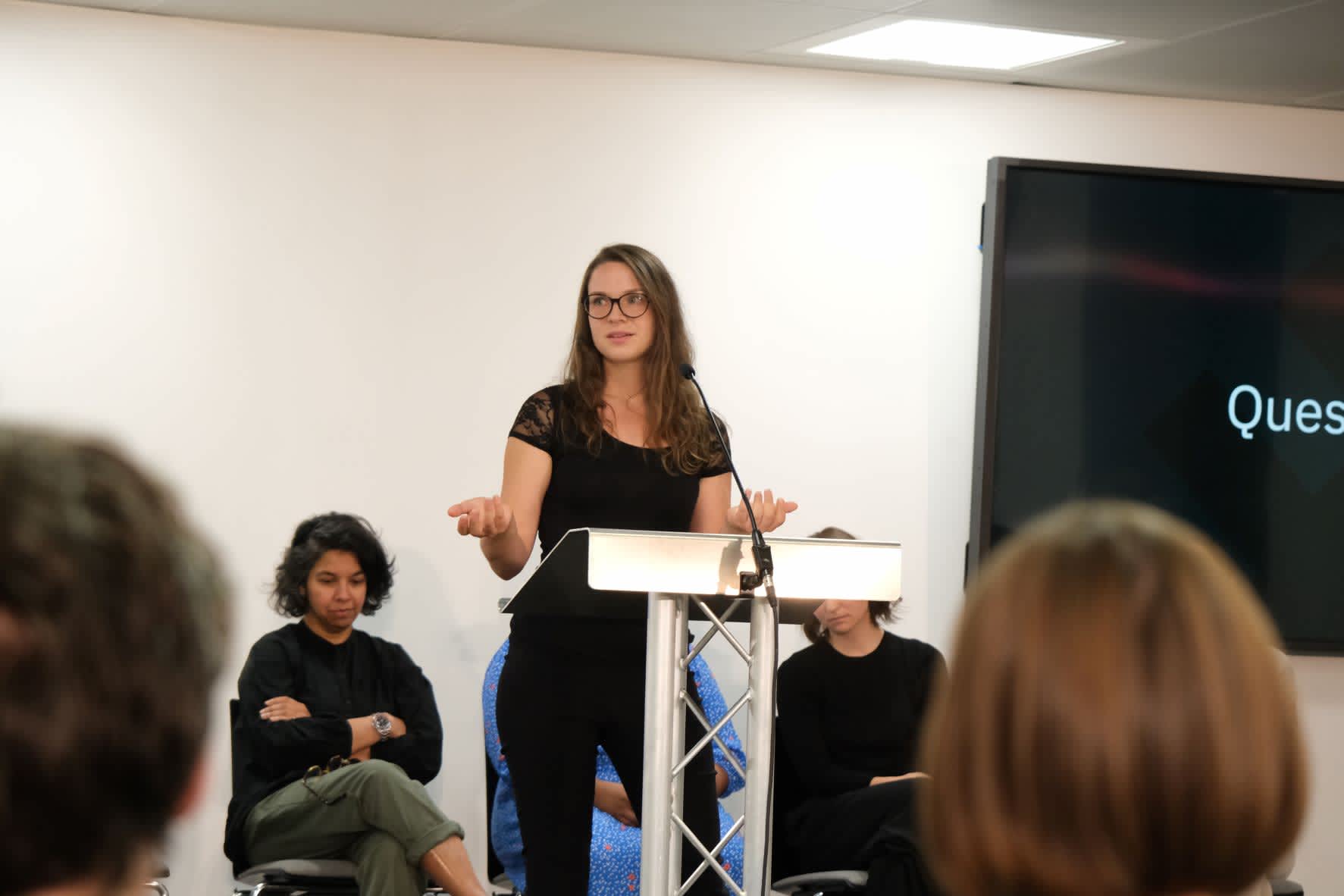 Many don't realise just how ubiquitous blockchain is today. Marija demonstrated how blockchain technology has solutions for many areas already present in our everyday lives – from banking to healthcare. It turns out that everybody in the audience could benefits from different types of blockchain technology and not even realise.
Shefali Roy, Board Member at MakerDAO
"DeFi: The Great Economic Equaliser"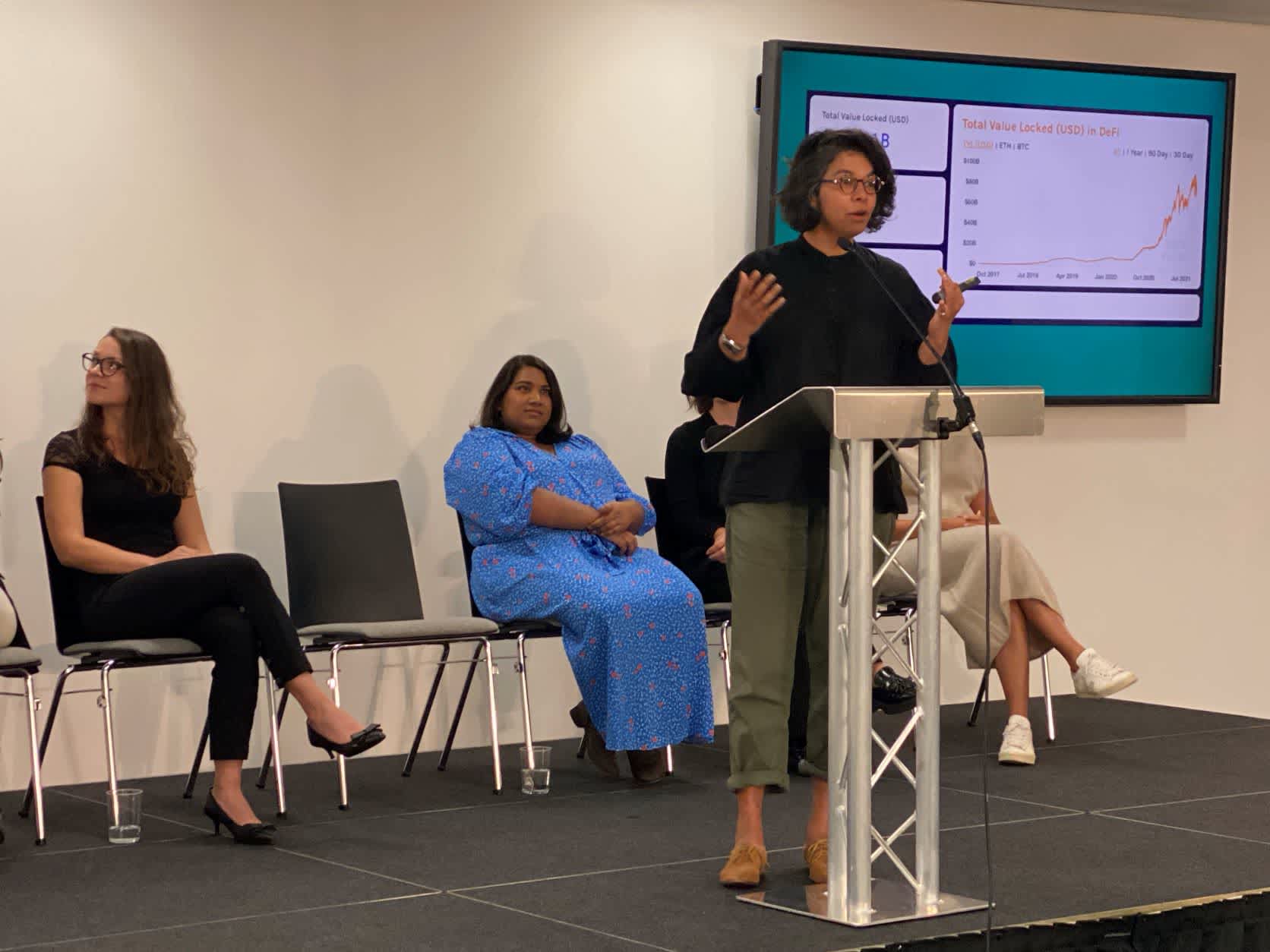 Shefali posed the questions "what new opportunities are there in DeFi, and what can we do with the space?" By looking at the current crypto market, Shefali put an emphasis on product innovation. So much has evolved and changed in DeFi and payments, it really suggests endless possibilities for the future of crypto and what the next big idea could be.
Natasha Kundaiker, Head of Marketing at Terra Virtua
"NFTs: Turbo Charging Fandom"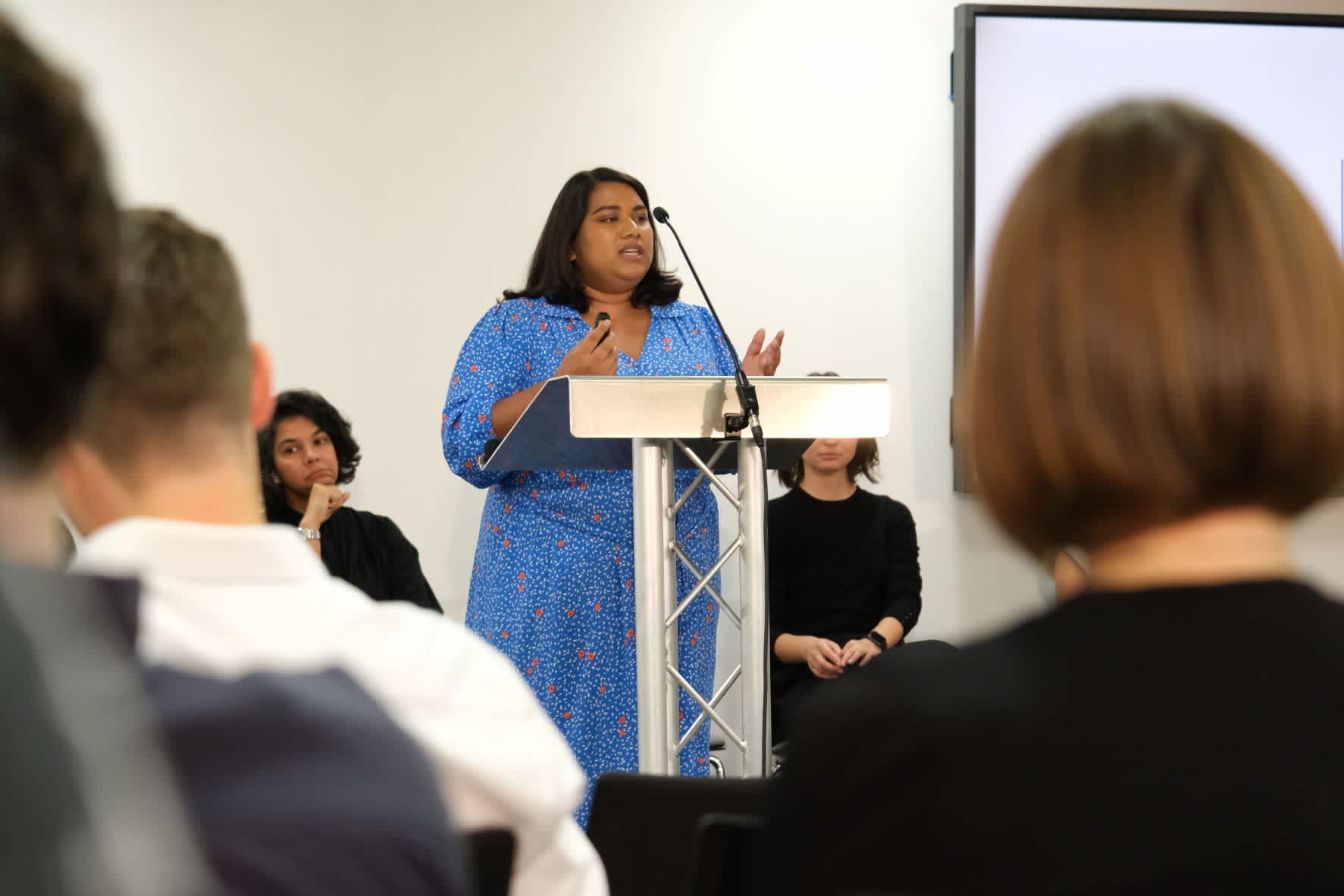 The way we collect items is changing, and the pandemic definitely helped shift fandom further into the digital world. Natasha explored the way in which NFTs allowed fans to continue to follow their favourite franchises when they couldn't leave their house, as well as making collecting more accessible.
Margarita Mukhmadeeva, Head of Product UK and Western Europe at ECOMMPAY
"How Businesses Can Benefit from Crypto Payments"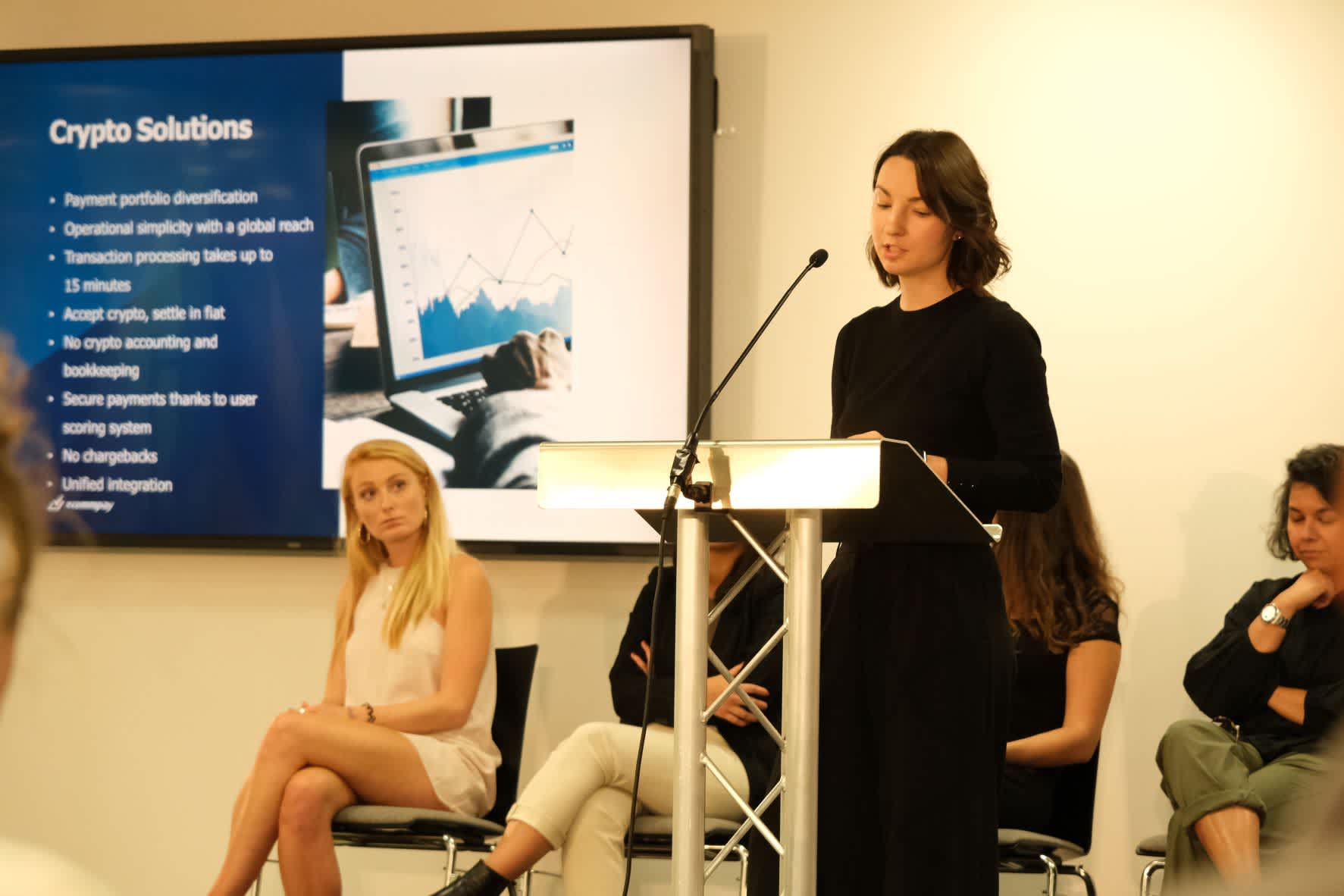 Many people still aren't aware of the benefits that crypto payments can offer. From faster transaction times to preventing fraudulent chargebacks, Rita analysed the way in which businesses can benefit just by adopting crypto.
Aruna Costa, VP of Customer Success at Elliptic
"Tracking Ransomware: A Case Study of the Role of Blockchain Analytics"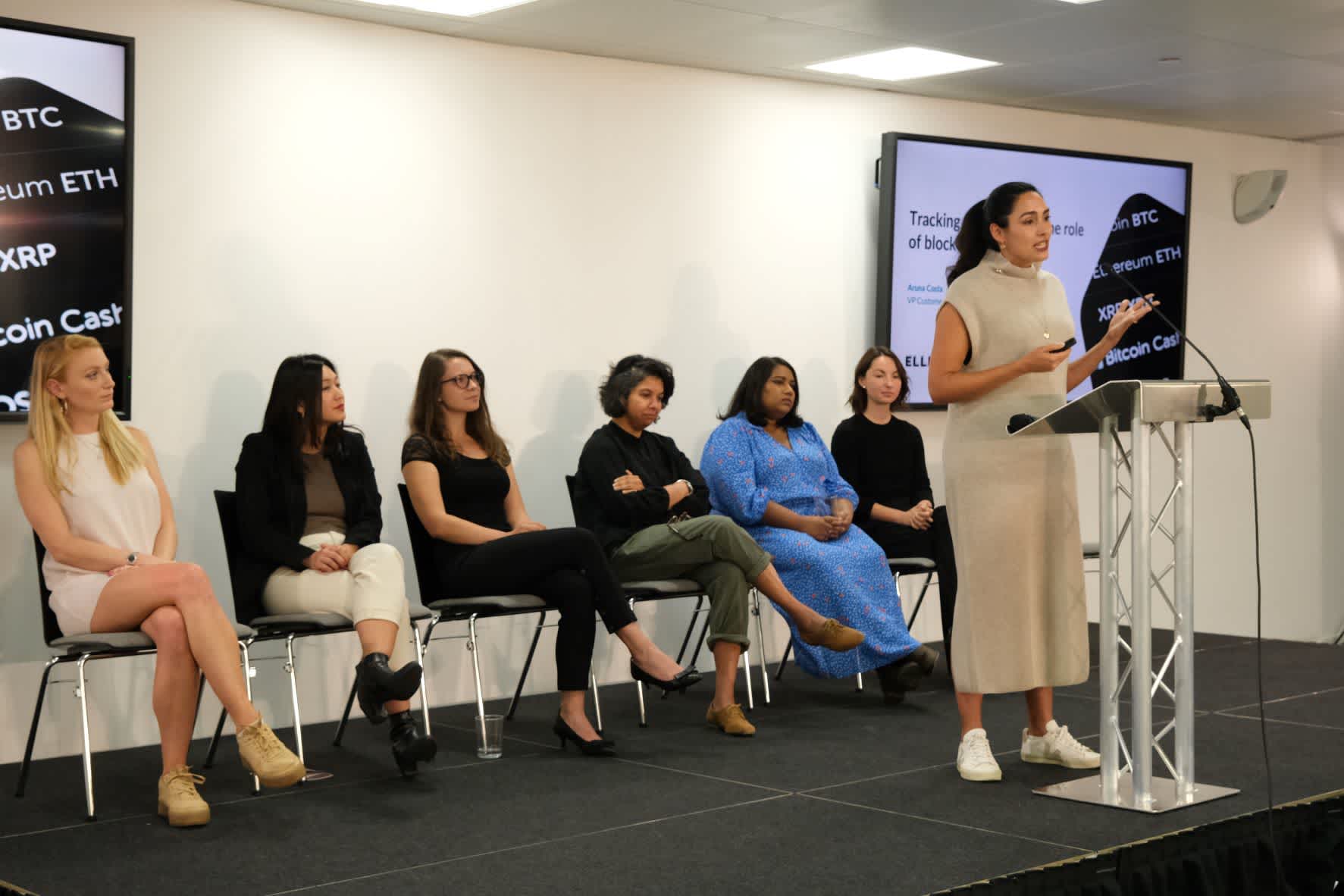 Aruna's presentation was one for fans of true crime. Just by focusing on one specific ransomware case, the audience was able to get an insight into the way that blockchain can help locate and monitor known criminals, trace the effects their attacks have and understand who the victims are.
In case you missed it, you can watch a playback of the livestream here:
Rising Women in Crypto Power List 2021
We also announced the opening of nominations for the Rising Women in Crypto Power List 2021! The Power List endeavours to celebrate incredible women in the sector, recognise their achievements, and inspire other women to get involved themselves. We're calling out for individuals to nominate themselves or someone they know, with judging criteria based on their achievements, potential, influence, ambition, leadership skills and innovation.
The final 10 will be decided in November by a highly respected panel of judges who will be revealed at a later date. Think you know someone who deserves some recognition?
Whether they're a crypto veteran or a new rising star, we want to recognise women from all around the crypto industry – no achievement is too great or small!