A New Era: Wirex X-tras Programme
Out with the old! Welcome to a brand-new era for Wirex – an era of seamless multicurrency payments, instant crypto rewards and unlimited free exchange. We've listened to our community and shaped our product to give you more of things you want (and less of things you don't).
From scrapping monthly fees, removing exchange charges to overhauling our rewards programme and boosting the amount of Cryptoback™ that's up for grabs online and in-store, we've taken your feedback on board and worked hard to make Wirex the best possible platform for your hard-earned money.
The game is set to change forever - here's the full lowdown on what's changed and what to expect from this brave new Wirex world...
The ultimate payment card
The future is bright...and minty green. Introducing the new multicurrency Wirex Mastercard, the payment card that makes difficult things easy. Spending your crypto and traditional currency in-store and online with no exchanges or fees? Check. Earning WXT rewards on all purchases in shops and online? Check. Sky-high withdrawal limits? No monthly maintenance fees? Spending at more than 50 million locations worldwide? Check!
We're not messing about when we say that the new Wirex Mastercard is the real deal – and a pivotal moment in our quest to make currencies equal and available to everyone. Do yourself a favour and order yours asap.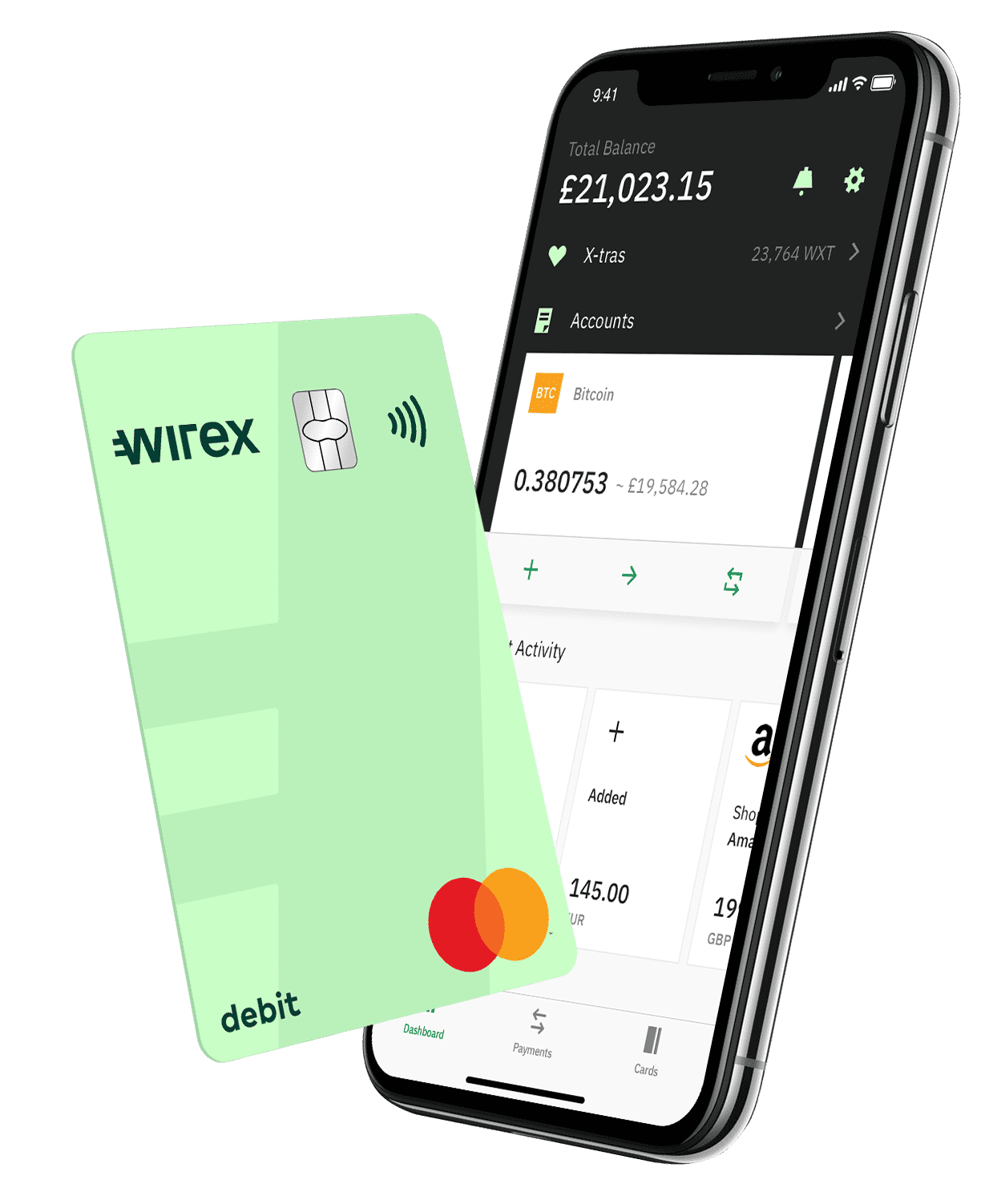 Going the X-Tra Mile
X-tras is the new name for Wirex Rewards. We think you deserve even more ways to benefit from your Wirex account, so we've overhauled the rewards programme of the future to give you...extra! It is now bigger and better than ever, and full of even more ways to earn instant crypto rewards for using Wirex.
You probably already know about Cryptoback™, our world-first crypto cashback programme which now pays out up to 2% in WXT (and if you don't, where have you been?) and Refer-a-Friend. As well as these, X-tras introduces annual Savings Bonuses, an exclusive way to earn an annual percentage (2-6%) on the balance of your WXT account. For a limited time only, subscribers to our new Premium and Elite Price Plans get double annual Savings Bonuses – that's 4% and 12% back in WXT respectively!
We've also updated the user interface in the Wirex app – you can now review your Cryptoback™ rates, RAF rewards and annual WXT Savings Bonus in the X-tras tab, making it easier than ever to keep track of your WXT rewards.
There are even more features in the pipeline, so hold on to your hats.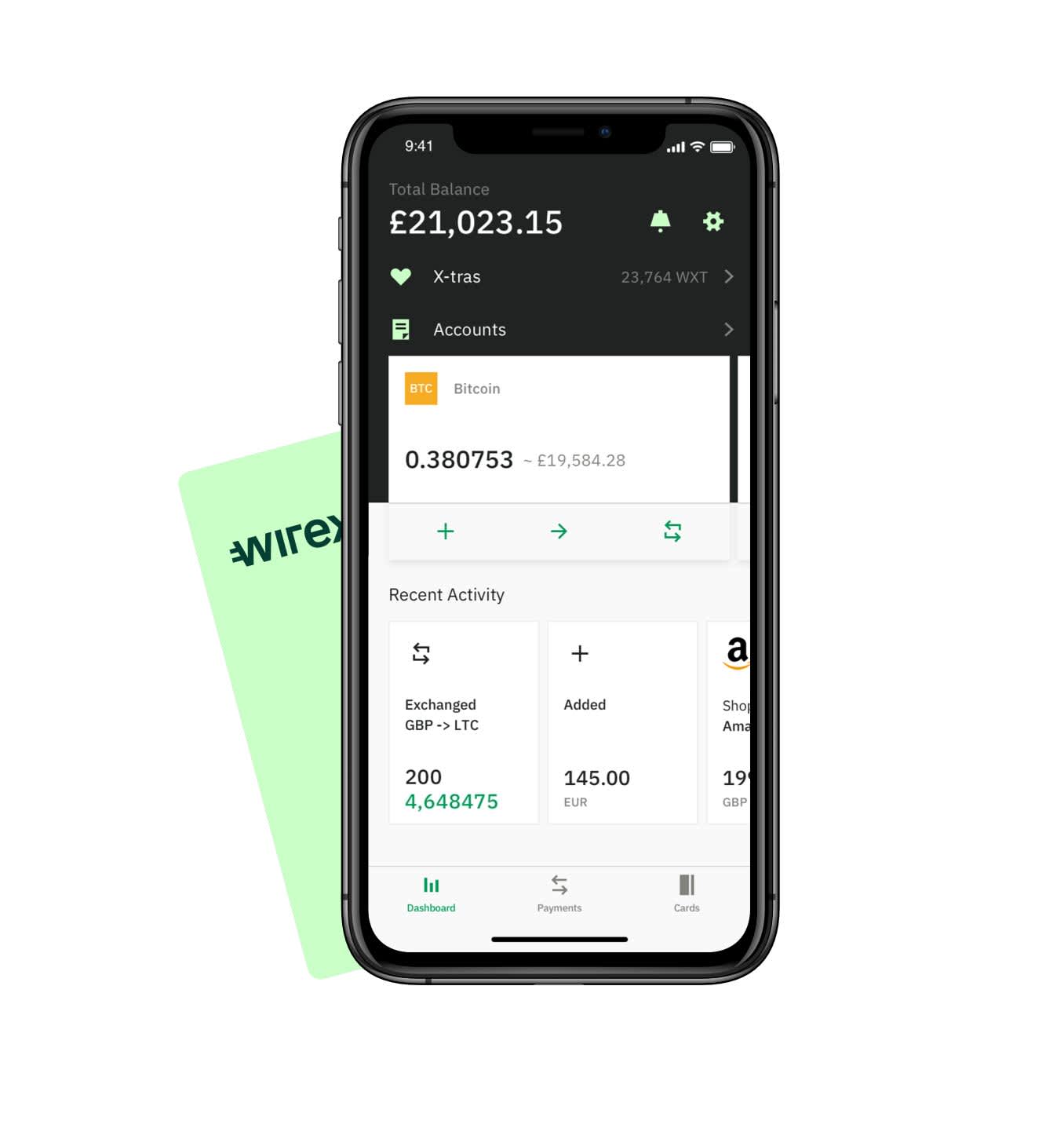 Flexible price plans
We believe that the payments of the future shouldn't only be limited to people who can afford to pay for it. We've created three fantastic price plans that give everybody the chance to benefit from Wirex - as well as the opportunity to unlock supercharged rewards and exclusive merchant offers. Here's a taste of what each plan gets you:
Standard:
Free
0.5% Cryptoback™, in-store only
No Savings Bonus
Premium:
999 WXT /month
1% Cryptoback™ on in-store and online transactions
2% Interest on WXT balance / month (4% for a limited time!)
Merchant offers
Elite:
2999 WXT /month
2% Cryptoback™ on in-store and online transactions
6% Interest on WXT balance / month (12% for a limited time!) Elite merchant offers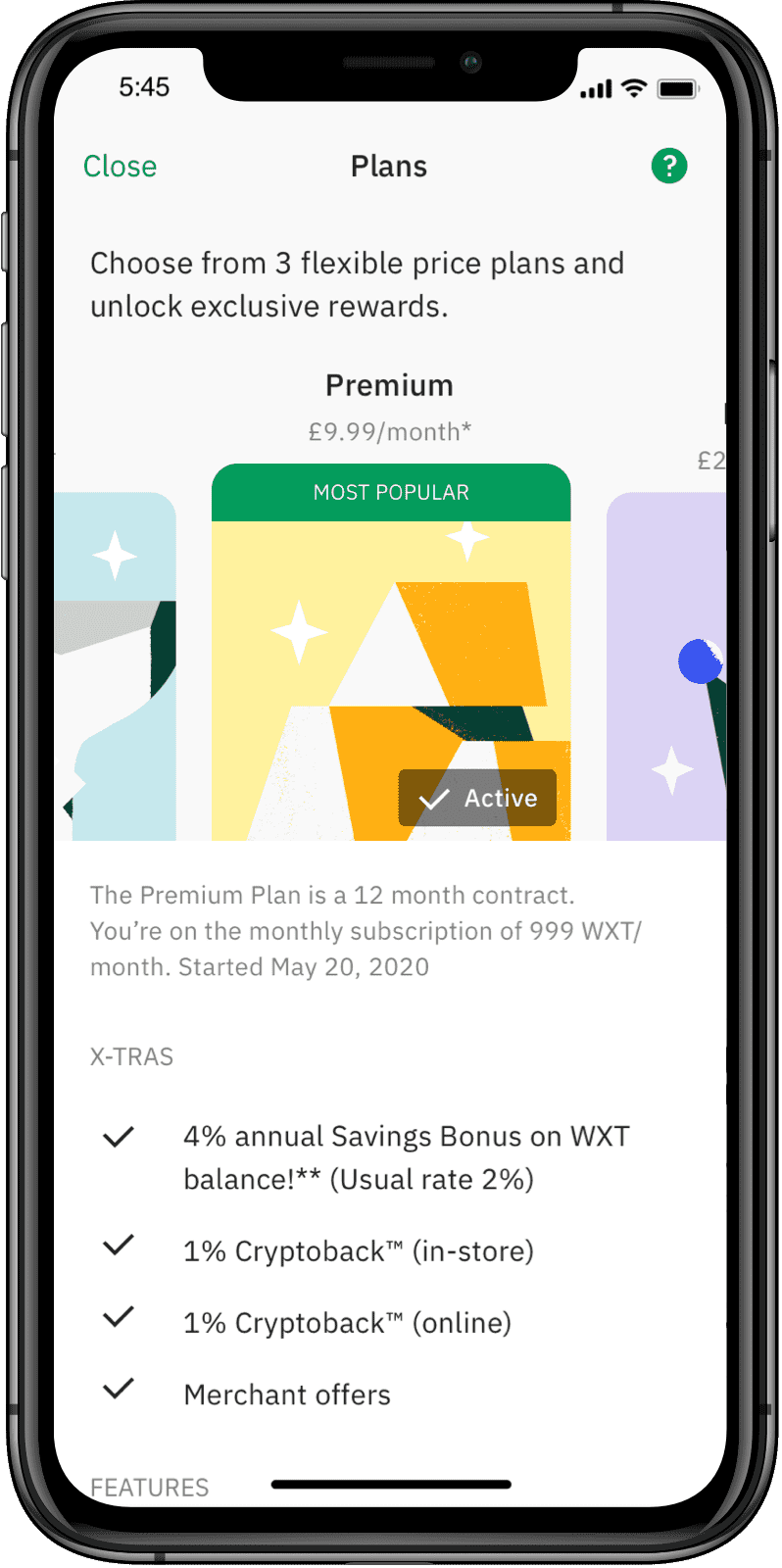 Cryptoback™, Refer-a-Friend and annual Savings Bonuses all pay out in WXT, which means that every X-tra reward takes you closer to the next-tier of revolutionary Wirex benefits. What sort of Wirexer are you – Standard, Premium or Elite?
Whichever you choose, get ready to take your Wirex experience to a whole new level.