A New Generation of Crypto Enthusiasts
We tend to think of crypto as being for the young and tech-savvy. But recent research by Wirex and the Stellar Development Foundation (SDF) might make you question whether that's really the case.
The report, titled The Future of Money: Cryptocurrency Adoption in 2021, found that the largest group of crypto users is the 45 to 54 age bracket, which accounts for an impressive 30.2% of respondents. It also revealed that 57.2% of participants are aged 45 and over. Perhaps digital money is for everyone, after all.
While these figures are certainly surprising at face value, Wirex and the SDF's combined user base is already familiar with crypto to some degree. The report, therefore, doesn't necessarily reflect the opinions of the wider public. That being said, it still raises some eyebrows.
Back in April 2019, a Blockchain Capital survey showed that people aged 18-34 were almost 20% more likely to be familiar with bitcoin than those aged 45-54. The survey was conducted in a bear market - at a time when bitcoin was down almost 75% from its then all-time high - so perhaps not the best time to gain new supporters.
More recently, a Deutsche Bank survey from January 2020 found that older people were more fearful of cryptocurrency, found them harder to understand, believed that they create volatile financial bubbles and viewed them as low-liquidity financial instruments. Their views on crypto were negative, to say the least.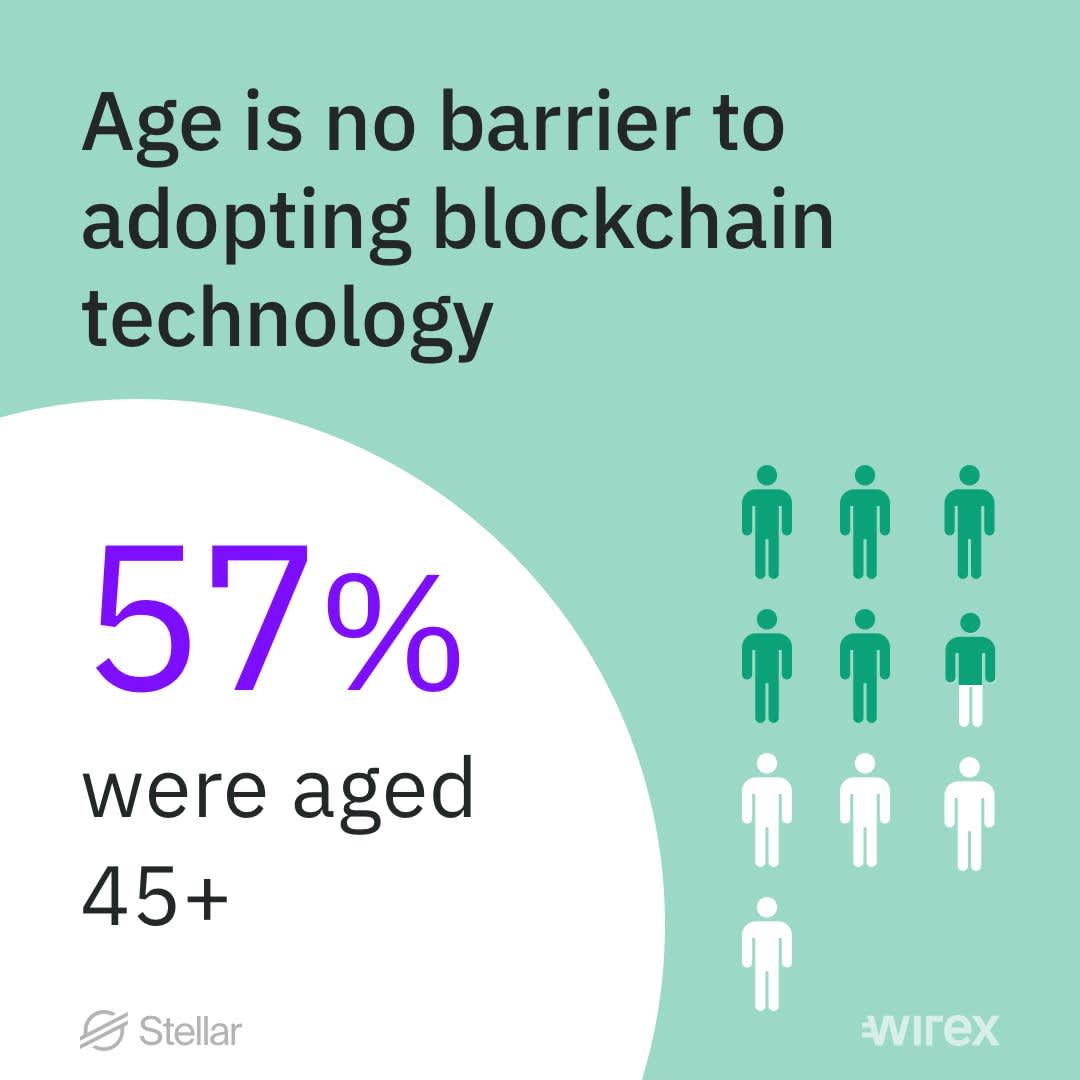 So, what's changed since then?
Well, in a word: coronavirus.
It could be said that the Covid-19 pandemic has sparked a shift in the types of people buying bitcoin and other cryptocurrencies. At a time when money worries were rife, people sought out alternative methods of safeguarding their hard-earned cash. Against a backdrop of falling markets, bankruptcies and general economic uncertainty, people turned to crypto. With similar urgency, businesses were suddenly required to speed up the development of their digital infrastructures. "Virtual" was the keyword of 2020.
But why the older generations in particular? It's been widely reported that the pandemic hit younger people the hardest in terms of their finances. Their job security, savings, living situations and much more were thrown up in the air, meaning that in some respects, older people fared slightly better.
With digital payments looking to be the way forward and the big banks beginning to roll out cryptocurrency services, the older generations may have finally started paying attention. The rapid increase in publicity most likely played a part, too. Mainstream media, such as the BBC, has consistently reported on the recent bitcoin bull run, so news of the crypto market is reaching a much wider audience that it once was. Not to mention the rise in well-established organisations getting in on the action. Large corporations that people of all ages know, trust and respect, have become increasingly involved in the crypto space in recent times. Mastercard, PayPal, Tesla and Uber are all examples of huge companies that have recently embraced crypto, causing bitcoin to leap from all-time high to all-time high. The token's value increased 7.4% to $48,635 on the 8th of February 2021, after Tesla announced it had purchased an enormous $1.5 billion worth.
There are a number of reasons behind the shift in crypto adoption. But the sudden pandemic-driven digital acceleration and the increase in media and corporate attention are likely to have contributed. Increasing rates of adoption in those aged 45 and over reinforces the belief that blockchain is not a fleeting trend and encourages us that a wider range of people are finally beginning to recognise its potential.