A Wirex-travaganza
Date: 27th February 2019
Location: London Film Museum
The event: Wirex 3.0 launch
Deep underground in the vaults of the London Film Museum, crypto evangelists, industry pioneers, esteemed guests and Wirex staff alike gathered on Tuesday evening for the launch of our biggest upgrade yet - Wirex 3.0!
There were drinks, mingling, talking shop and, of course, canapes. Amidst the museum's exhibits, Wirex's bold look was projected onto screens to give our exclusive audience a first glimpse of our new branding.
Cryptopulse host Kevin Basham and Crypto Curry Club founder Erica Stanford took centre stage to speak about Wirex, describing us as one of the "only crypto/blockchain projects with a use case in customers, which in itself is enough to get a round of applause". High praise indeed from two true industry doyens!
The speeches
The finer details of Wirex 3.0 were broken down by Wirex co-founder, Dmitry Lazarichev, Global Product Owner, Rajiv Sainani, and Wirex Project Manager, Simran Sakaria. We don't want anyone to miss out on the insights shared during the evening, so we've pulled together some of our favourite moments:
Dmitry Lazarichev, Wirex Co-Founder, on Wirex
"This is the biggest release in our history. We're launching the next generation of our Wirex products including new ways to pay, a new B2B platform and much, much more. Generally the idea behind Wirex 3.0 is that the future of payments is coming very soon; we wanted to reflect this next generation of payment tech in our new mobile apps, the web apps and the B2B platform."
Rajiv Sainani, Wirex Global Product Owner, on Wirex 3.0
"The token economy is just starting - we're seeing examples of it everywhere. We believe in a world where assets of any kind can be tokenised and we're going to see incredible innovation in that space. Today, there's no reason why I shouldn't be able to hold a piece of James Bond's original DB5; a piece of a Picasso work of art; a piece of a building. We want to build a platform that can power the future of payments: Wirex 3.0 is the next evolution in that journey."
Simran Sakaria, Wirex Product Manager, on Wirex Business
"We're solving the problem that thousands of companies are facing - they were finding it difficult to obtain bank accounts from the traditional players, facing high transaction costs, going through multiple KYC journeys, and were often not able to move funds using their legal entity names. In 2018, our team built the world's first FCA-licenced, crypto-friendly business account, giving you freedom of choice through one borderless account, on one platform."
The new look
We've not only unveiled new functionality and features in Wirex 3.0, but we've given the app a fresh new look as well. As a firmly-established fintech brand, we chose a design that reflected our core principles of simplicity, efficiency and innovation. We've redesigned the app, desktop site and the Wirex Visa cards as well. If you are new to Wirex, here's a sneak peak of what to look forward to when you order your first Wirex Visa card…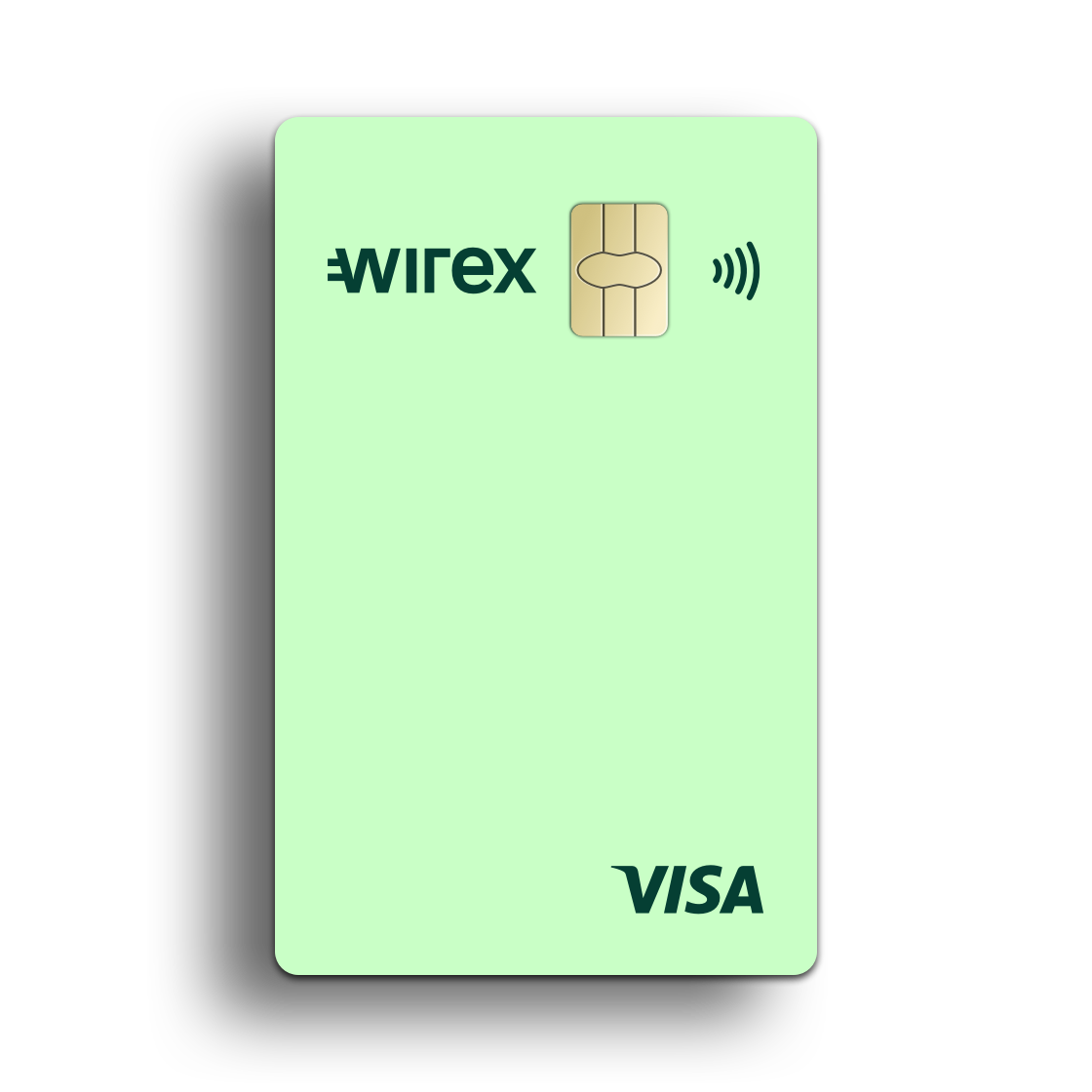 To try out Wirex 3.0 for yourself, update your Wirex app now in the App Store or Google Play. Don't have an account yet? Sign up today!