Banking with Bitcoin: Introducing Wirex, the hybrid financial platform for you
Whether you are a cryptocurrency veteran or a curious financial technology enthusiast, at some point you should have heard about the
financial institutions growing interest in blockchain technology
. They want to incorporate blockchain into financial services. This will lead to a
massive
change in the financial world. Some of you might even shake your heads, thinking, well, what took them so long? Regardless, there is no looking back now, people.
This will be our future
.
We are Wirex, and we are among the first companies in the world to offer a hybrid personal banking solution which can provide you with the opportunity to leverage the benefits of both cryptocurrency and fiat. We evolved from E-Coin,
the successful payment card provider that currently process more than USD2 million in monthly volume from more than 100,000 users.
The world of financial technology startup is incredibly fast-paced. Let us share with you why Wirex is the game changer you have been waiting for to start banking with bitcoin. Your personal finance management will never be the same again.
One account
Accounts for cryptocurrency and fiat is like oil and water - they dont mix together. Until now, that is.
With Wirex, one account is all you need to manage all your cryptocurrency and fiat. With this account, you can buy and sell bitcoins without an exchange, switch between cryptocurrency and fiat instantly (and pick the better rates at that moment!), make cross-border and micro Bitcoin transactions, and of course, use it for your spending needs.
Spending your money using the Wirex account couldnt be simpler. You can make purchases in
both Bitcoin and fiat
- gaining you access to millions of merchants around the world.
Speaking of spending your money, you can use our...
Wirex Card 2.0
In 2015, the bitcoin community was introduced to the Wirex card - a payment card which allows you to spend your bitcoins at places where bitcoin is not yet accepted. However, the volatility that came with the cryptocurrency territory can make your finances more complicated - it is not uncommon for the currency value to move drastically within a 24-hour span.
Wirex seeks to address this issue - we will be the first card to offer users the ability to convert bitcoin into the value you like, when you like. For example, if the bitcoin value increases, you can convert it into fiat and let it sit in your account. You can spend it, or convert it back into Bitcoin if there is a good opportunity to do so in the future - the choice is yours. As said by Wirex co-founder Pavel Matveev:
We want to give our users the ability to convert (and) choose what currencies they hold.
We offer the freedom to choose which currency they would like to hold in their wallet. While bitcoin holds large potential long term, the short term can be pretty aggravating for those who hold bitcoin
.
This feature is available with both the Wirex plastic or virtualpaymentcard. At present, we support 3 currencies (USD, GBP and EURO). More currency options will be available in the future. Wirex cards are supported by worldwide known card emitents - you can swipe the plastic card at over 30 million locations and 25 million ATMs worldwide, and use the virtual card for all of your online shopping needs. Bonus: the latter can be requested instantly, as soon as you create a Wirex account! Dont worry, current E-Coin card users - you can continue using your cards as normal. Wirex will continue to service all payment cards issued so far. Additionally, you can also enjoy new features such as mobile application and the ability to both buy and sell. Do you like the idea of making on-the-go financial transactions? Then you will like our...
Wirex mobile app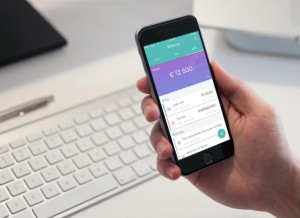 Imagine - the convenience of doing all of your financial transactions through the Wirex app, straight from your mobile device. After all, who has the time to go back to desktop for every little thing?
Splitting a dinner bill among friends? Use the app to send them your share. Going to the movies and running low on fiat in your plastic card? Use the app to instantly convert your bitcoin while youre in line to buy tickets. Need some urgent cash from the ATM? Exchange your bitcoins into fiat while you queue at the ATM and withdraw it right away. Seems too easy to be true?Give it a try and see for yourself.
Security
We take your account security very seriously. Wirex is proudly secured by
BitGo
, one of the leading and most respected multi-sig wallet in the whole Bitcoin industry.
Rest assured that your funds will be in safe hands with us!
Sign up for a Wirex account now!
We invite you to try out the Wirex account, payment card, and mobile app - signing up is easy and will only take you a few minutes to complete. Redeem your first card for freefromWirex app today! Links:
Android
|
iOS
View post on imgur.com