Buy Bitcoin, Litecoin and more by funding your Wirex account with a debit or credit card
Thanks to our partners we can now re-introduce a popular app feature. Fund your Wirex currency account using a 3DS debit or credit card for instant exchange into Bitcoin and Litecoin at any time. The new feature is available throughout the EEA in the following countries: UK, Italy, France, Germany, Spain, Romania, Netherlands, Belgium, Austria, Sweden, Portugal, Greece, Croatia, Poland, Bulgaria, Republic of Cyprus, Norway, Czech Republic, Lithuania, Denmark, Ireland, Slovenia, Hungary, Finland, Latvia, Slovakia, Estonia, Malta, Luxembourg, Liechtenstein and Iceland. Is it easy?Yes! Simply attach your card to your account inside the app, as seen below.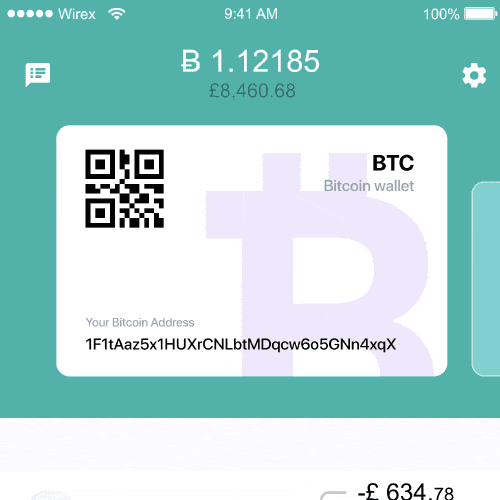 Then place an order for how much money you want to convert into Bitcoin or Litecoin. Click the button and boom! The BTC/LTC transfer to your own unique crypto wallet account happens almost instantly.
Is it secure?
Yes! Far beyond normal industry standards. Wirex recently obtained PCI DSS certification, making us the leading hybrid personal finance provider in the industry today.
Is it flexible?
Very! Bitcoin and Litecoin can be exchanged at any time to GBP, EUR or USD, available in your Wirex Currency Account and linked Visa card of choice.
Why bother?
Many Wirex customers prefer to use their Wirex card for daily spending because:
Our cards can be blocked inside the app if it gets lost (and unblocked if found)
Card transactions can be tracked in the app dashboard so you know exactly what youve spent and when
In addition to card funding options, you can also manage your available balance via bank deposit or exchange from cryptocurrencies like Bitcoin.
Be Crypto Smart.
Join Wirex Today
.