Crypto Spotlight: LUNA and ENJ
We recently brought you a brand-new batch of cryptocurrencies to buy, HODL, exchange and spend with Wirex. Among them were the Luna Token (LUNA) and Enjin (ENJ) - are you ready to get to know them a little better?
An introduction to LUNA and ENJ
LUNA
LUNA is the Terra protocol's native staking token. The protocol issues stablecoins that consistently track the price of any fiat currency, which users can then spend, save, trade or exchange instantly on the Terra blockchain.
LUNA is used as a price stability mechanism - it absorbs the price volatility of Terra (the stablecoins that track the price of fiat currencies). The more Terra is used, the more LUNA is worth. It's also used for network governance and in mining, which involves users staking LUNA to validators who record and verify blockchain transactions in exchange for rewards.
ENJ
ENJ represents value within the Enjin ecosystem, a suite of integrated products designed to create, store, trade and integrate NFTs. ENJ is used to directly back the value of digital assets minted on the Enjin network, giving them real-world value.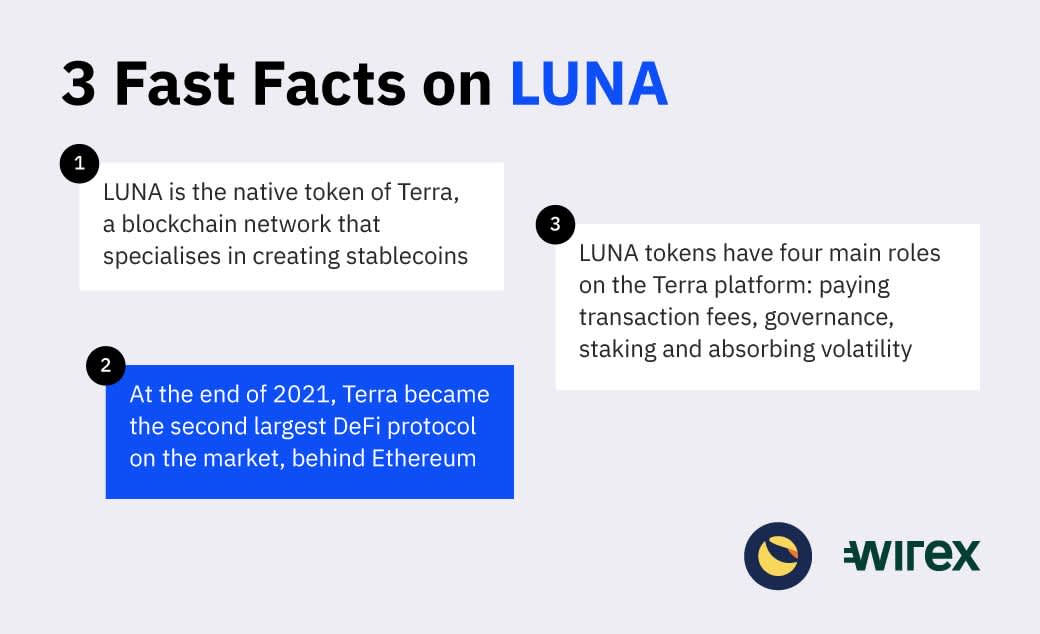 Who created them?
LUNA
The company behind Terra, Terraform Labs, was started in 2018 by Do Kwon and Daniel Shin. It received £32 million backing from venture capital firms including Polychain Capital and Coinbase Ventures.
ENJ
Enjin started life as a community gaming platform called the Enjin Network in 2009. The Enjin Network still exists today and lets you build websites, forums and gaming apps.
The company's move into blockchain came in 2017, following an ICO of ENJ that raised £18.9 million. In 2018, it released a blockchain wallet known as the Enjin Wallet. The Enjin Platform then launched later that year, initially designed for game developers to issue fungible and non-fungible assets as in-game Ethereum tokens.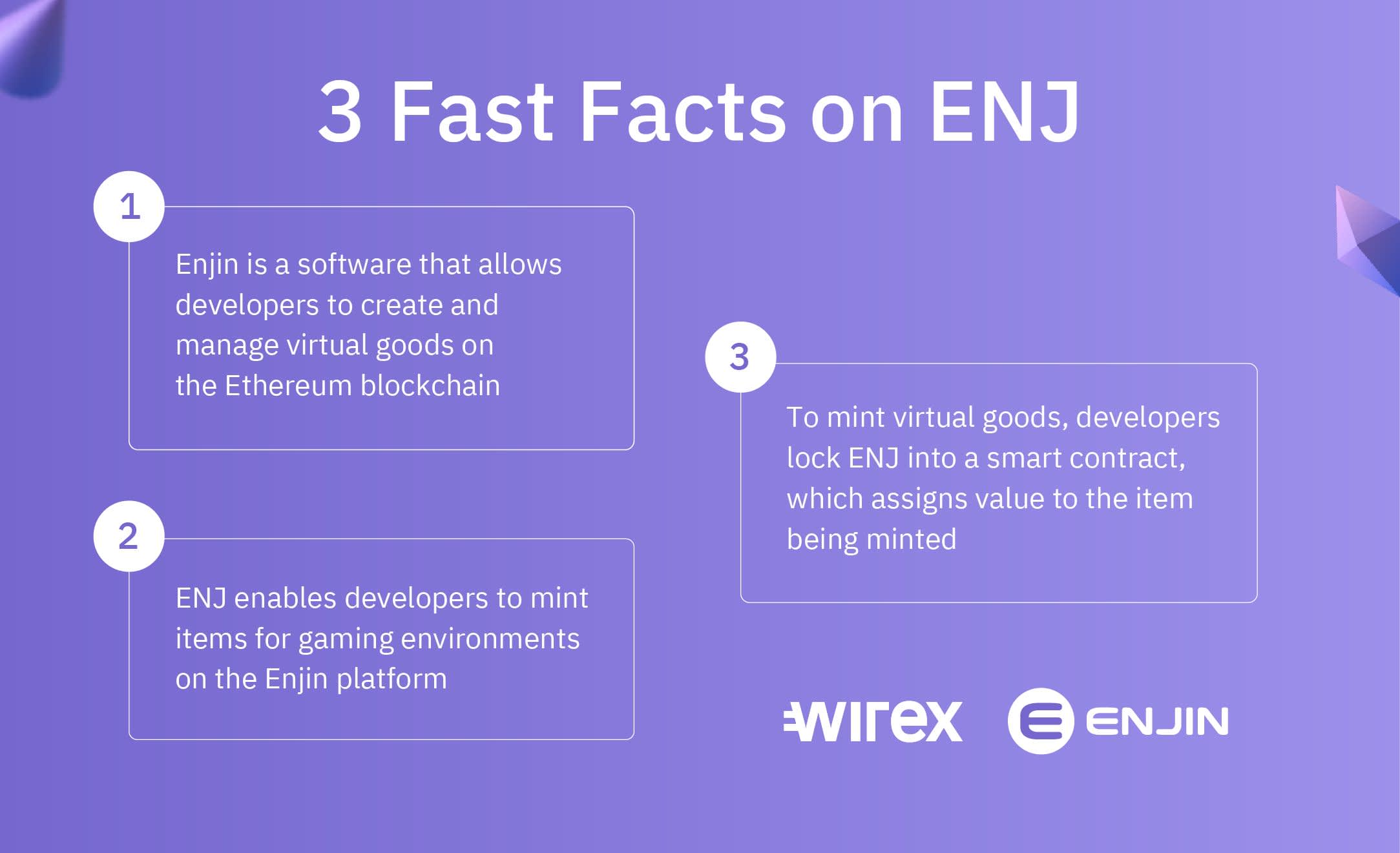 What makes them unique?
LUNA
Terra uses fiat-pegged stablecoins to combine the benefits of crypto with the price stability of fiat currency. It uniquely provides the market with self-stabilising stablecoins through its programmable infrastructure.
ENJ
ENJ is more than just a currency - it has a clearly defined use-case. Items listed on the Enjin marketplace can be used in games like Lost Relics and Spirit Clash and can be transferred to other players using ENJ.