Crypto Spotlight: TAUD
In our single largest release of tokens in one go, we've welcomed 52 new tokens and one of them is True AUD (TAUD)! Find out a bit more about TAUD below: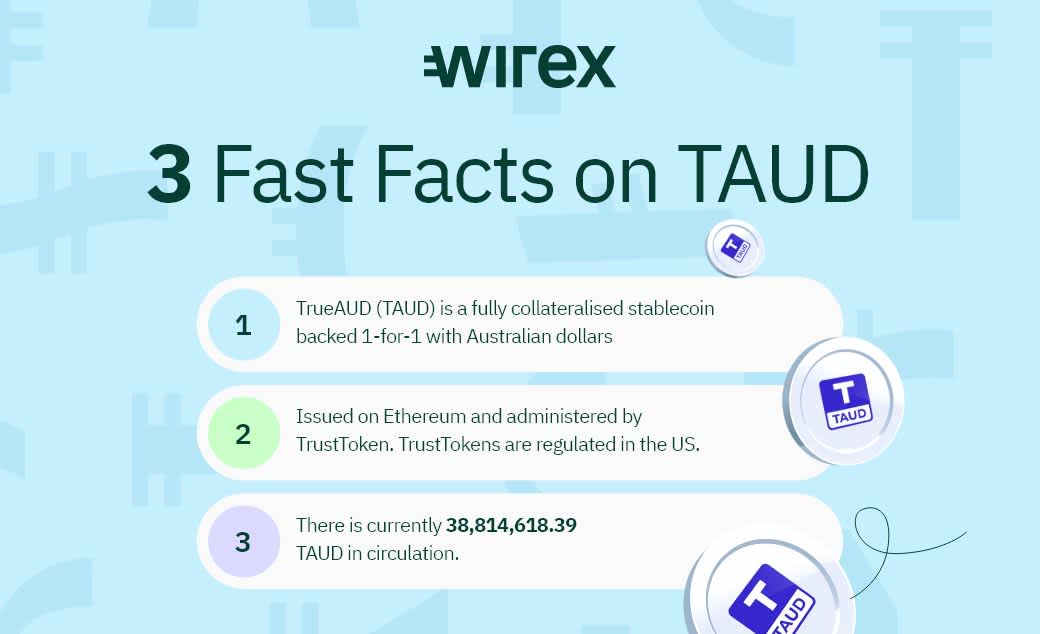 What is TAUD?
TAUD is a fully-collateralised Australian dollar stablecoin pegged to AUD at 1:1, issued on the Ethereum network. TrueAUD was issued to open up new opportunities for payments, international remittances, and foreign exchange.
In case you don't know what a stablecoin is, it's a type of crypto pegged to a stable asset, meaning they remove the volatility factor so often associated with so many other tokens.
Who created TAUD?
In 2019, TAUD was created by TrustToken, a US-based crypto platform tokenising assets from the real world. The platform's Co-Founder and CEO is Rafael Cosman, who has dedicated his life to studying cryptography and AI.
TrustToken has created fully-collateralised stablecoins called TrueCurrencies for several other national currencies, including USD and GBP.
TrustToken also has a platform called TrueFi where they offer uncollateralised crypto lending.
What does TAUD do?
TAUD was designed to provide users with a non-volatile asset that mimics the price of the real world, whilst offering all the benefits of a traditional currency including fast transaction speeds and lower costs. TAUD can be minted and redeemed via the TrustToken desktop app
What makes TAUD unique?
TrustToken focuses on providing maximum transparency by publishing its proof of reserves on the blockchain in real time, which means you can verify it yourself.
And now it's listed on Wirex, you can also:
Buy, hold, exchange and sell TAUD
Earn up to 16% APR on your TAUD deposits to X-Accounts
Spend TAUD at over 80 million locations worldwide using your crypto-enabled prepaid card
Earn up to 8% Cryptoback™ rewards for every purchase made with TAUD using your card