Don't get tricked by your bank!
Fee free FX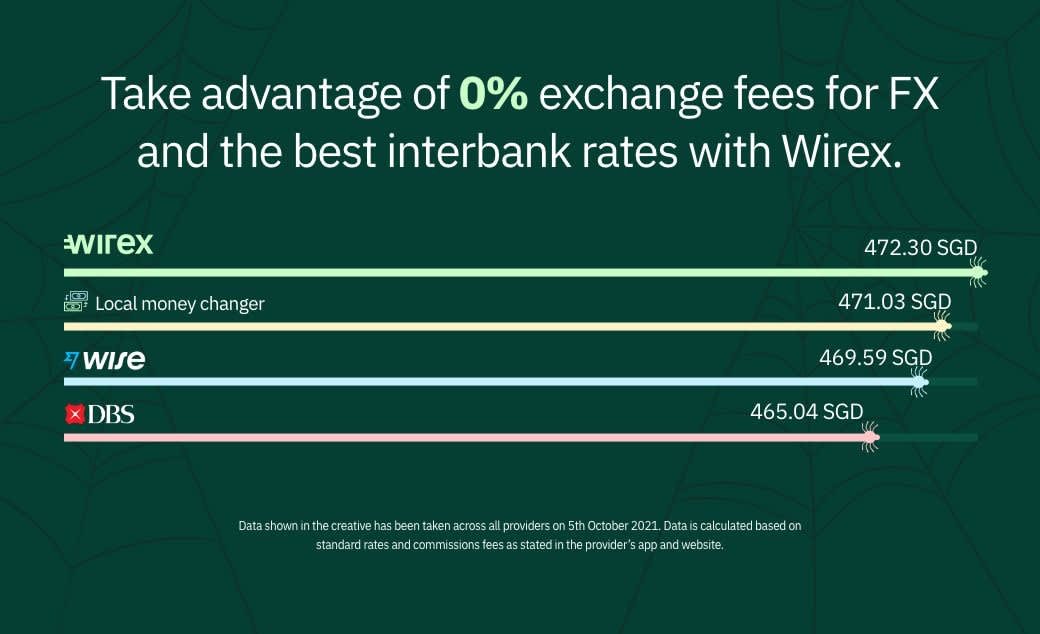 Hauntingly high exchange fees, spookily slow transactions, spine-chillingly stingy rewards… Sound familiar?
It's time to stop getting tricked by your bank.
Why not treat yourself to exchange fee-free FX, instant exchanges and up to 2% Cryptoback™ rewards on all your spending, instead?
Yes, you can seamlessly switch between 9+ traditional currencies in the Wirex app with no exchange fees at all.
Big fan of crypto? So are we – we've got 20+ top cryptocurrencies for you to buy and exchange at exclusive OTC rates, then spend in real life with your Wirex card.
Don't let your money sit idly.
X-Accounts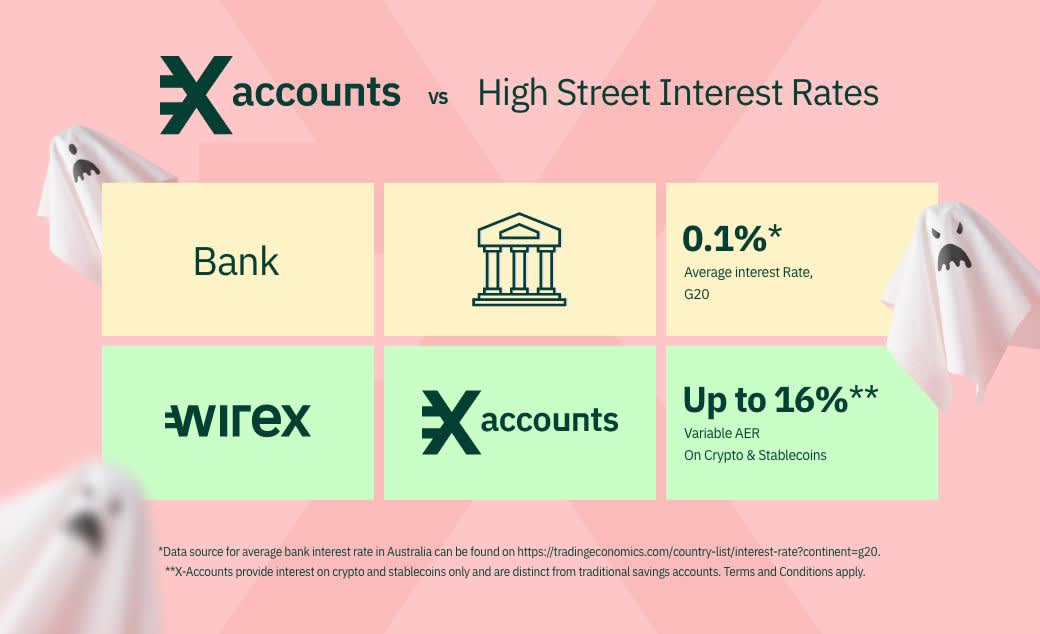 Being haunted by low interest rates?
It's time to stop getting tricked by your bank and start enjoying some treats with X-Accounts instead!
Open an X-Account today and you'll earn up to 16% AER on selected currencies – that's more than 100x the average rate and a whole lot more than your bank can usually offer.
But the treats don't stop there. Your interest will be calculated daily and paid to you weekly, you won't pay any maintenance or set up fees and you can withdraw your funds whenever you want, at no extra cost.
So good, it's almost scary! That ought to keep the nightmares at bay.