Earn $30 for each Friend that Signs up to Wirex
Introduce your friends to Wirex, our award-winning app to buy, sell, earn and spend crypto! We'll also reward you both with up to US$30 in NXUSD or X-Points (US)!
The more you refer, the more you earn! For every 5 friends you refer, you'll also get a US$50 bonus.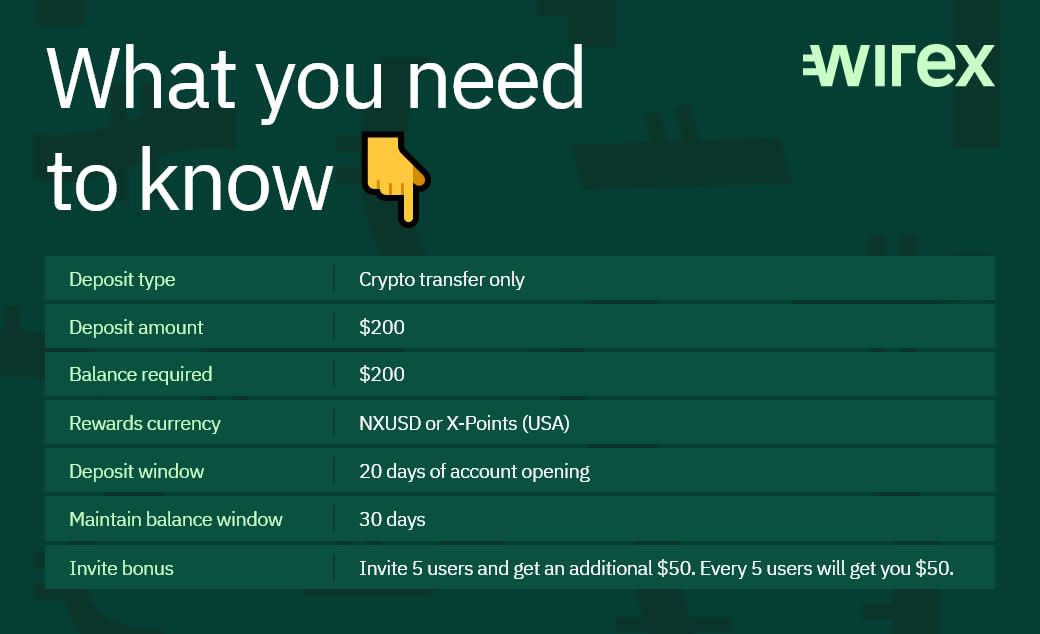 How does it work?
All YOU need to do is send them your unique referral link.
All THEY need to is:
Create a Wirex account, don't forget to use the referral link you friend shared!
Verify your identity.
Deposit $200 in crypto on our platform, within 30 days of joining.
Maintain a $200 crypto balance within our platform for 30 days following your first deposit.
That's it, you'll both then earn US$30 in NXUSD or X-Points!
Start sharing your referral link today!