Earn industry-best interest rates with X-Accounts
High rates, not high fees
Let's face it, saving is hard. Especially when you're offered rock-bottom interest rates.
Enter X-Accounts, our brand-new virtual piggy banks that earn you up to 16% AER* on your savings. Yes, really.
X-Accounts earn significantly higher rates than traditional savings accounts. How? By granting you easy access to DeFi. Your funds are automatically deposited into a secure DeFi protocol which guarantees high rates, with no high fees.
Unlike conventional savings products, you get full control of your money - withdraw for free any time you like, or keeping earning interest.
So, how much could you earn?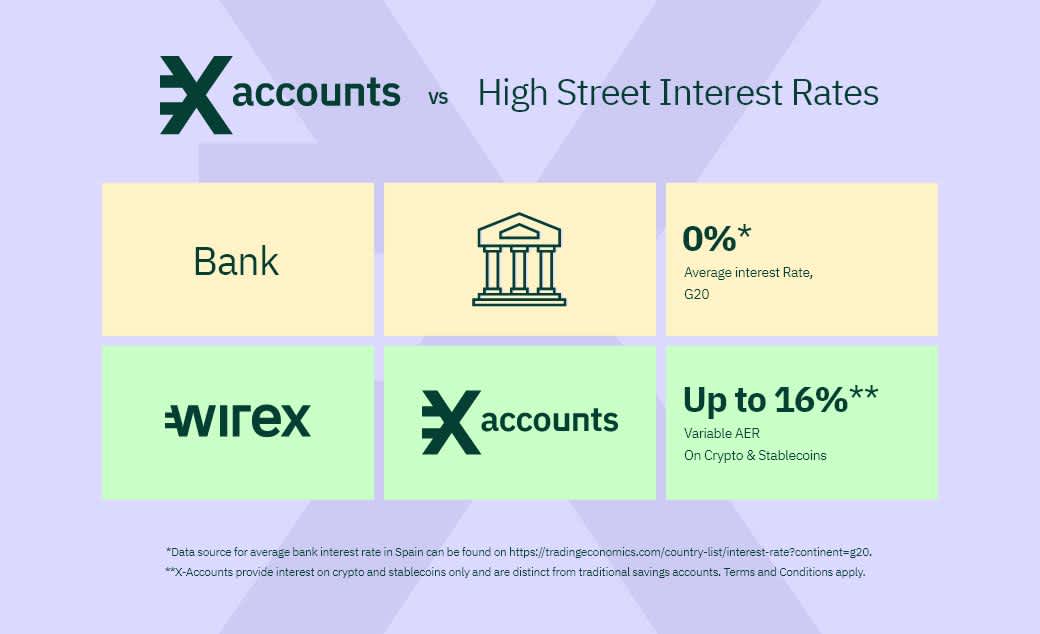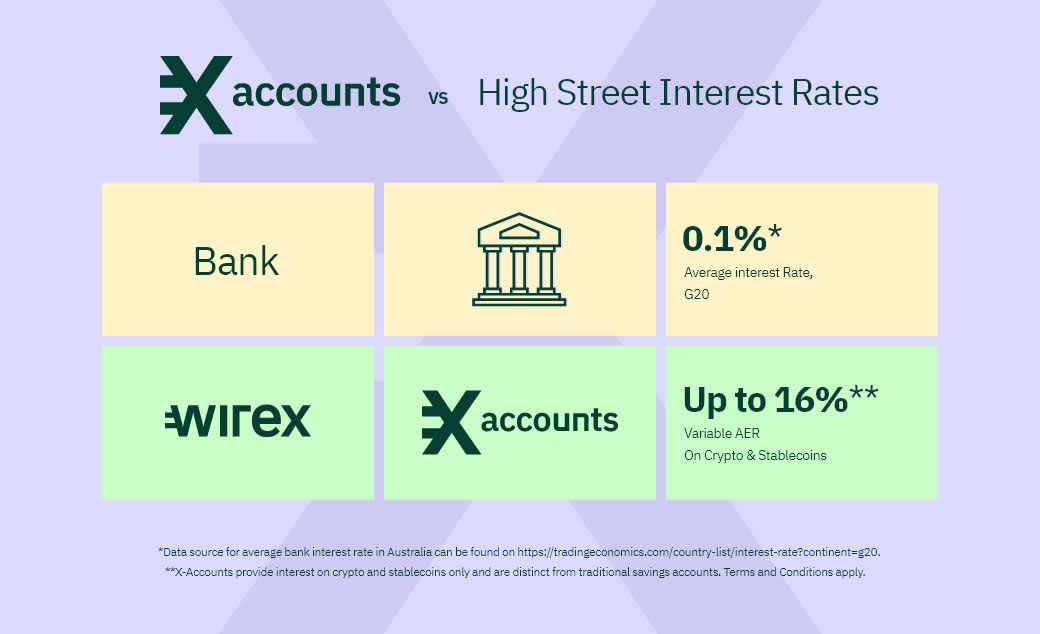 How to get started
Add funds Add funds to your Wirex account using a linked credit or debit card.
Create an X-Account in minutes Select the 'X-Account' tab on your app dashboard and follow the instructions. You can customise the name of individual X-Accounts, making it even easier to keep track of your earnings.
Start earning industry-best interest Earnings are calculated daily and paid weekly, with no fees or charges for withdrawing at any time. Plus, X-Accounts earn compound interest, which means you earn interest on your interest!
* Earnings apply to fiat converted to stablecoins. Subject to T&Cs.