Effortlessly earn market-leading interest rates
Looking for a quick, hassle-free way to grow your funds?
Meet X-Accounts.
When we say they earn industry-best interest rates, we mean it - they pay out up to 20% AER* on select currencies!
Here's how they compare to the competition.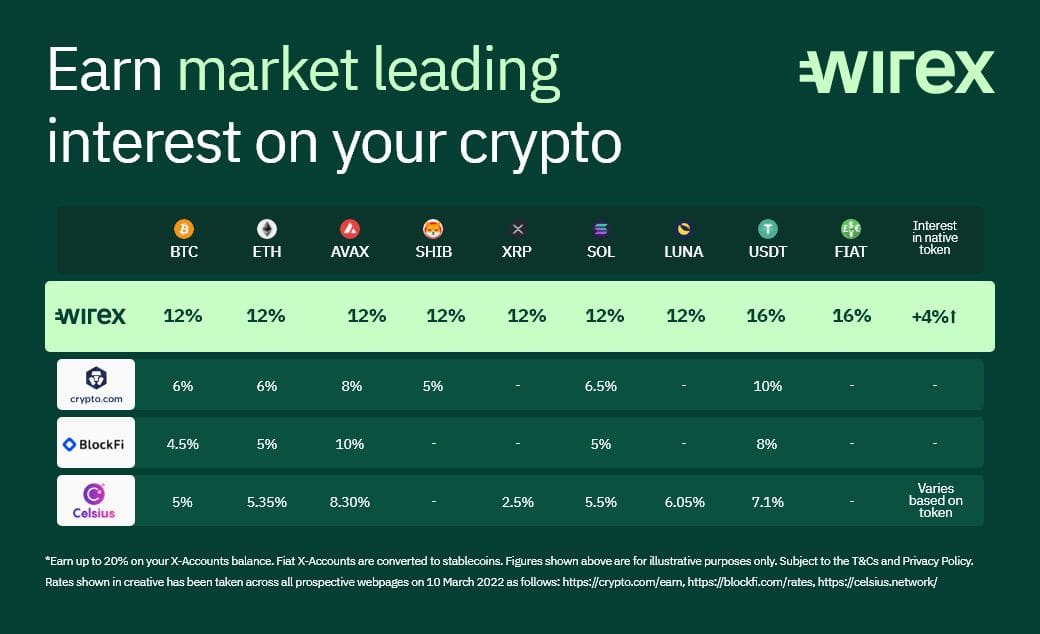 See what we mean?
With X-Accounts, interest is calculated daily and paid weekly. Plus, you can transfer funds in and out at any time, for free.
So, whatever you're saving for, let X-Accounts get you one step closer!
WXT is your key to unlocking a seriously upgraded Wirex experience.
How? Just by locking it in your X-tras account. The more WXT you lock, the higher your tier, and the higher your tier, the more interest you'll earn with X-Accounts.
In fact, you'll get rates so high, you might not believe your eyes - we're talking up to 20% AER*. See for yourself.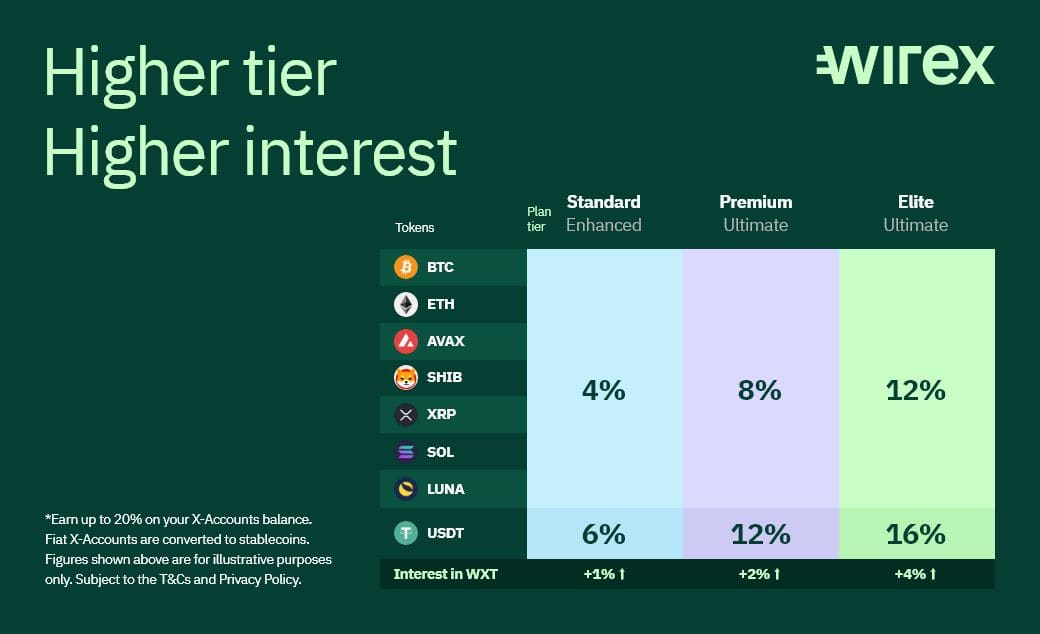 Want a taste of life in the top tier? Open your app now, upgrade your price plan or lock WXT to switch to a Boosted Tier.
*Subject to T&Cs and Privacy Policy