Five Reasons to Open an X-Account
X-Accounts simplify DeFi-powered savings to help you earn up to 16% AER on selected currencies.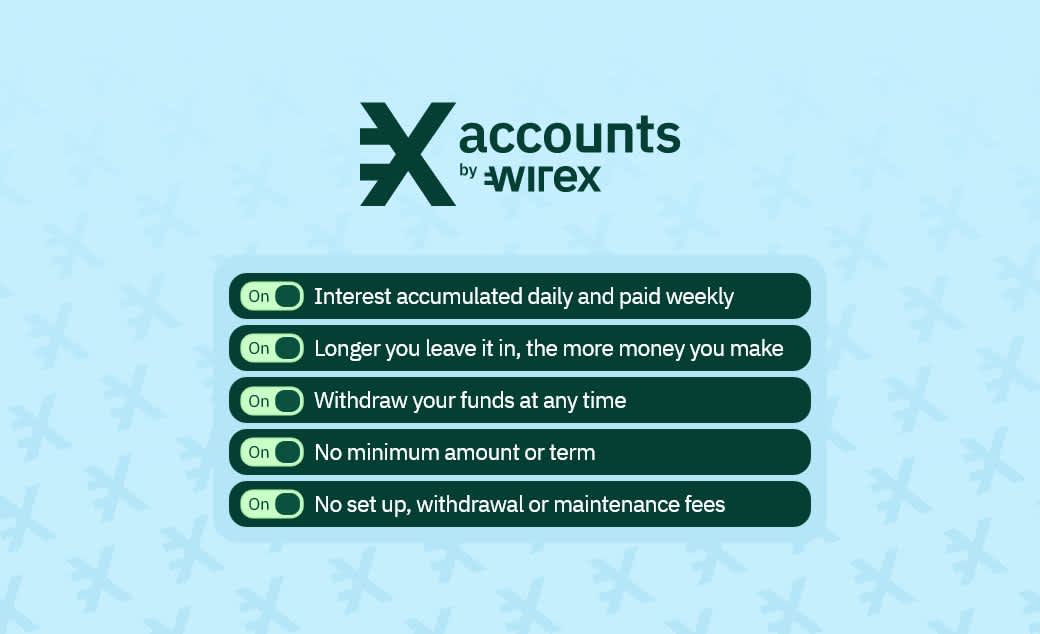 Want to know more? Here are five reasons why you need one.
1. You'll get paid every week
Your earnings are calculated daily and paid out weekly. Don't forget, X-Accounts earn compound interest, which means you earn interest on your interest!
2. The longer you HODL, the more money you'll make
Leave your funds in to earn more interest in the long run. There's nothing quite like earning as you HODL.
3. You can withdraw your funds at any time
Want to withdraw your funds? Do so instantly, with no fees whatsoever, and spend them with your multicurrency Wirex card.
4. There's no minimum amount or fixed term
X-Accounts are all about flexible earning - you won't find minimum amounts or fixed terms here.
5. You won't pay any fees
We don't charge you for taking control of your money. That means free account set up, maintenance and withdrawal of funds. And let's not forget those industry-best interest rates.
Here's what you could earn compared to the competition.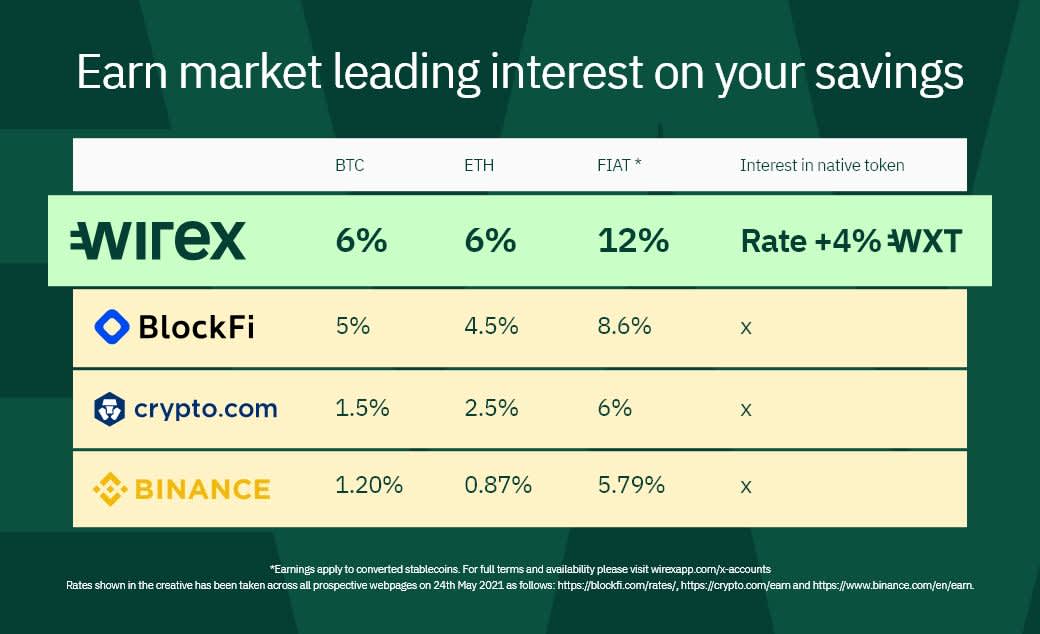 See for yourself – open an X-Account today.