From Down Under to the 'Little Red Dot' – acclimatising with Wirex!
Have you ever wondered what it's like living and travelling in Singapore as an Australian, and how difficult it can be to use a bank card abroad? A Wirex user discusses why she is using her Wirex card to make it easy and cheap to manage her funds whilst living abroad.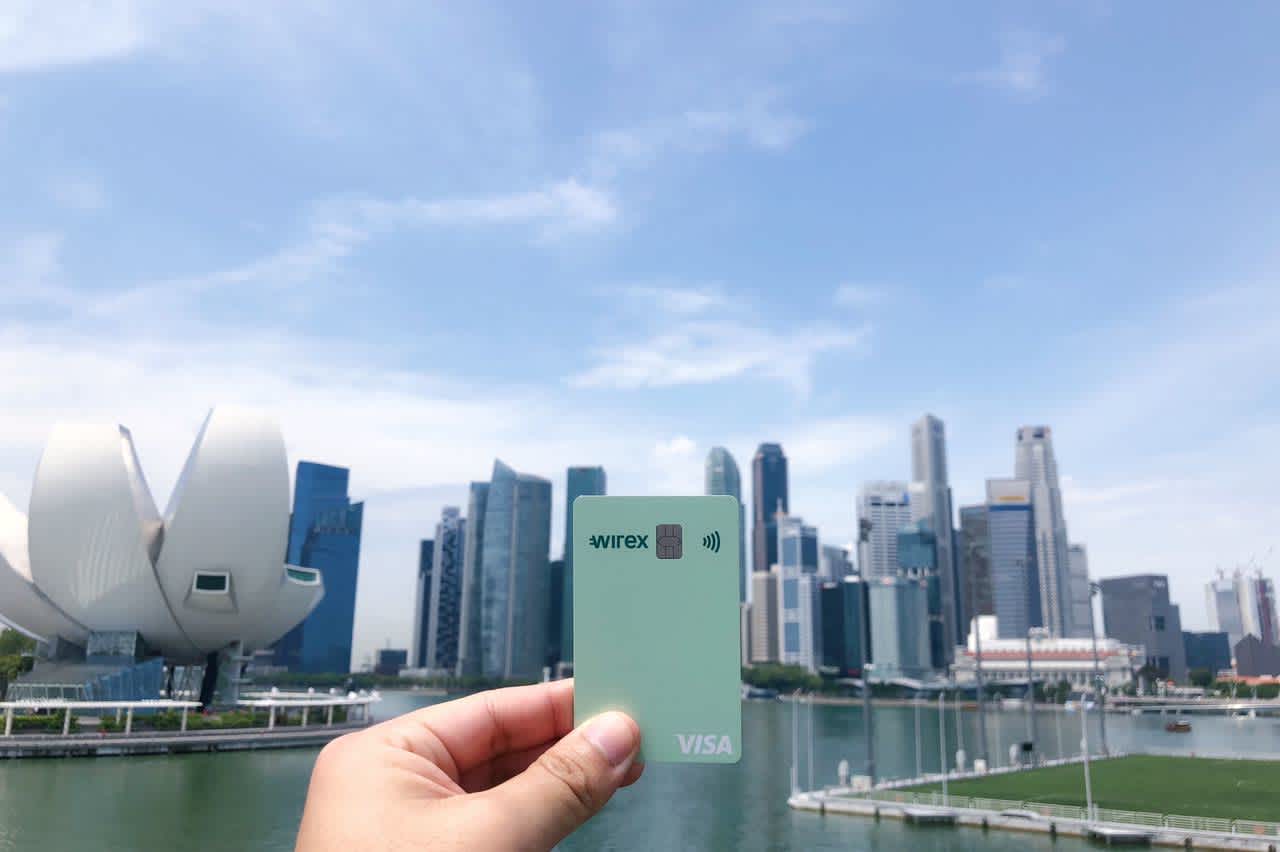 Why did I move to Singapore from Australia?
A couple of months after I graduated from the University of Queensland, I embarked on a brand-new journey in a foreign country affectionately known as 'the little red dot' (otherwise known as Singapore) with my partner. My experience thus far has been "okay lah". For my Aussie mates, "lah" is a Singlish colloquial. It took me awhile but now I reckon that I'm a pro! Luckily for me, my partner has relatives in Singapore who are friendly which makes relocating to Singapore a tad easier.
It's now been two years since we relocated. Since 'circuit breaker' (a term created by the Singapore government that's basically the same as "lockdown"), I haven't withdrawn more than 100 SGD from my bank account. Instead, I've relied solely on contactless payments with my Wirex card, all of which have earned me free crypto rewards! To help others take advantage of the benefits of their Wirex card after moving to Singapore, I've put together some tips and tricks I learnt over the last few years. I hope they help!
How did I get to know about Wirex?
I was introduced to Wirex by my partner's cousin as I was looking for a multicurrency wallet and without the stress and hassle of opening another bank account. The only card I had which was issued to me was by one of the local banks.
Like any typical millennial, I researched Wirex on Google and the first thing that caught my attention was Bitcoin. I had little-to-no knowledge about cryptocurrency and all I knew is that Bitcoin Pizza Day exists. However, seeing positive reviews on Trustpilot and Seedly reassured me and I registered for my Wirex account through a referral link that I received. The onboarding process was simple, quick and convenient – a seamless online process.
3 days later, I earned my first BTC reward!
I received my Wirex card, activated it, linked my Australian bank card and added funds to my Ethereum account just to test it out. "Ding!" - I received a notification. "Thank you for buying crypto with Wirex! Your reward is 3,500 Satoshis." Just like that, I am now a Bitcoin holder!
P.S. Other platforms charge 3 – 3.5% fees on crypto purchases, compared to Wirex that only charges 1%. Who loves paying fees? Defo not me!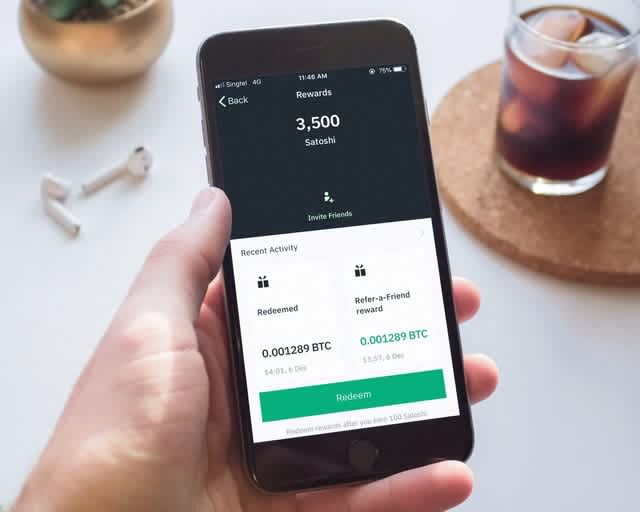 I never knew that earning Bitcoin could be as easy as taking public transport. Ever since we relocated to Singapore, getting around the city using public transportation is the only option as cars are extremely expensive to import and run. I used to own an EZlink card (Opal card equivalent) and every time it ran out of funds, I had to queue at the ticketing machine to top it up.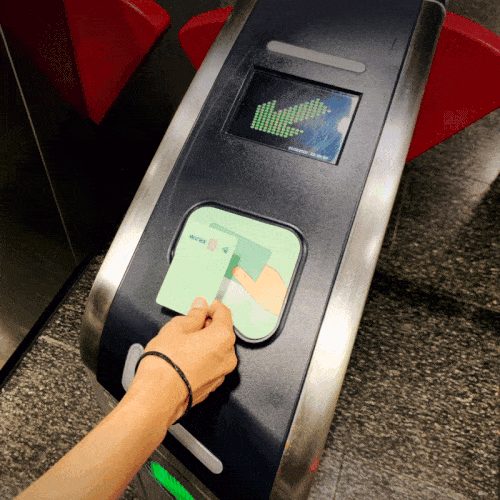 Now, I simply whip out my Wirex card without having to fumble for change, as adding funds to my Wirex account on the go is a doddle.
Eating out, learning Singlish and the increasing trend of cashless payments
Singapore is known for many things, but particularly as a street food paradise. My partner and I would often head over to Maxwell Road just to indulge on the ever-so-famous chicken rice at Maxwell Food Centre. Despite Singapore being an expensive place to live, it still has really cheap food! We just had to brave the humidity to feast on heaps of local and regional cuisines – a favourite way to experience Singaporean culture. Here's a tip for my Aussie mates: always bring along your sunnies and a brolly whenever you are out. There're only 2 seasons - unbelievably humid or unbelievably wet - but you'll get used to it.
When you order at the local hawker centre, speak Singlish! Trust me, it makes life more fun and to be honest, easier. If ever you visit Singapore, compliment the stall owner by saying, "This is damn shiok ah!". It will definitely elicit a smile.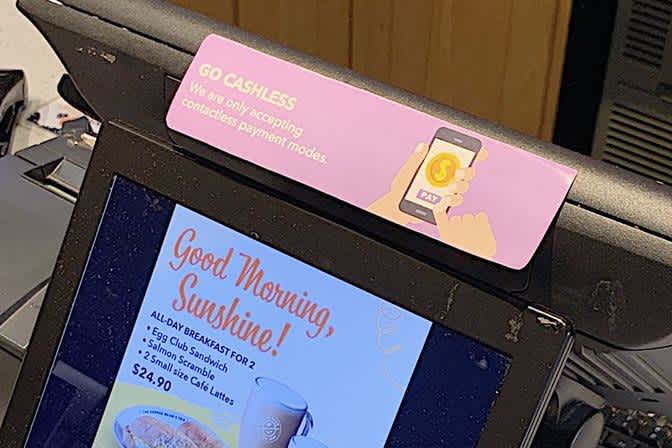 Post 'circuit breaker', we noticed that more and more hawkers are going cashless and adopting e-payments primarily due to the enhanced support from the Singapore government. A myriad of stores (one of which is Coffee Bean) have already gone cashless. Personally, we've adapted to the change easily and prefer going cashless, especially as it eliminates the risk of spreading germs via physical money. Even better still, every tap of our Wirex cards earns us free Cryptoback™ rewards.
Sending funds to my family in Australia

Being apart from my family is never easy. Plus, the fees I incurred whilst sending money from Singapore to Australia is a real turn-off. Even more so considering that I am just starting my career and not earning much. It wasn't until I found out about Wirex and introduced it to my family in Australia that my perspective changed. Sending crypto to another Wirex account is completely FREE and I can seamlessly change the reference currency from SGD to AUD which made my life much easier and saved me a lot of time. Not needing to convert currencies on XE.com every single time I transfer funds was a welcome change.
Conclusion

Settling down in a different country can be daunting, but keeping an open mind to all the various opportunities allows one to adapt in no time. And don't forget about the positives, such as a wealth of new dishes and cuisines to explore. After earning about 65,000 Satoshis, I can confidently say that Wirex is for anyone. I have certainly benefited from it. If you are looking to dabble in FX or crypto trading like me, Wirex is a good platform to start thanks to low fees and no hidden charges. You can easily buy, store and exchange up to 20 crypto and traditional currencies at OTC and interbank rates. Don't forget that you'll also earn up to 1.5% in BTC on all in-store purchases!