New to Wirex Credit: 20+ collateral options!
If you haven't given Wirex Credit a go yet, now's the time - we've just added more than 20 new collateral options!
Wirex Credit lets you use a token of your choice as collateral and instantly borrow stablecoins against it. That means you can free up funds whenever you need them, without having to sell your crypto.
And when we say instantly, we mean it – you don't have to endure endless credit and affordability checks and your funds will be available in seconds.
So, ready to see what's new?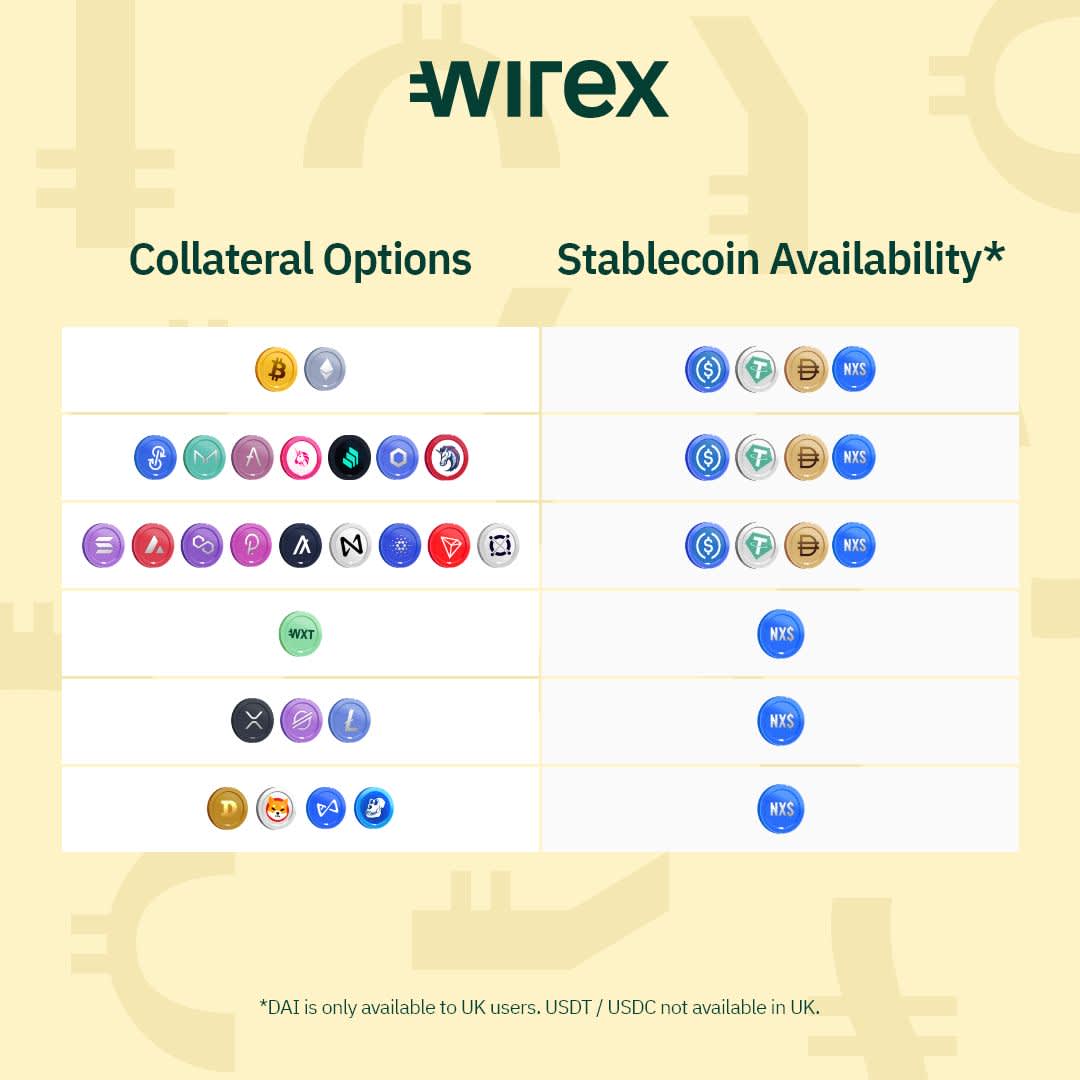 Time to take your pick – which token will you lock?
Seamless stablecoin spending
Now you've got your funds, it's time to spend them!
All you've got to do is link the relevant stablecoin account to your Wirex card in the app, then they're ready to be spent in real life.
Lock, borrow and spend – it's that easy.