Open X-Accounts in five new currencies: XLM, LTC, AAVE, LINK and MKR!
We're excited to announce that you can now open an X-Account in XLM, LTC, AAVE, LINK and MKR! Save with these tokens and you'll effortlessly earn up to 10% AER.
Getting started with X-Accounts is completely free and takes no time at all. Open up to 10 X-Accounts on the currencies of your choice and transfer funds into them - then sit back, relax and watch your savings grow.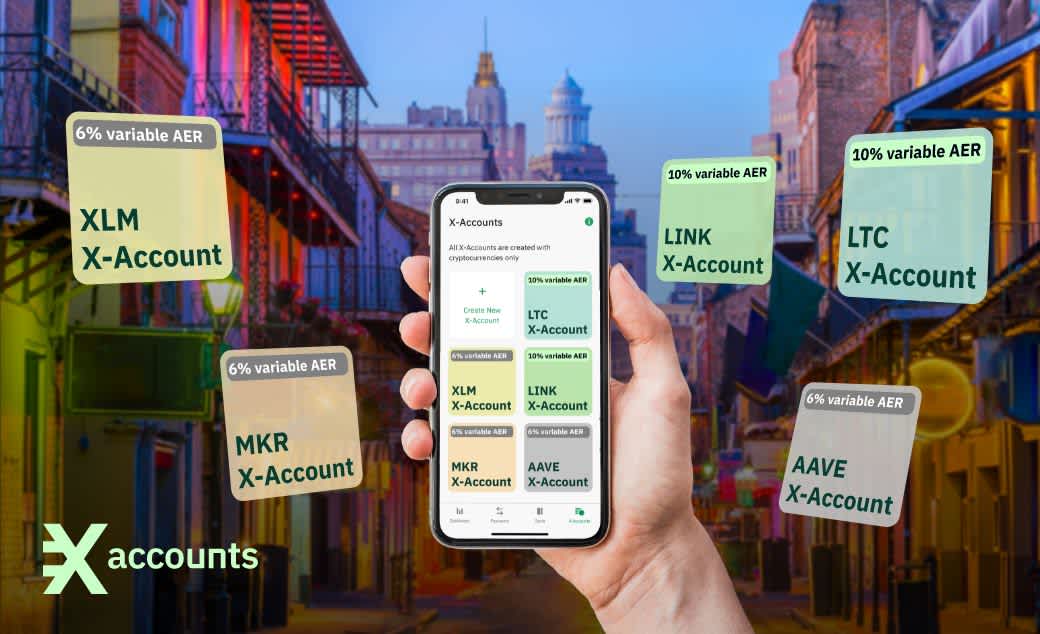 Earn as you save in five simple steps.
1. Sign in to Wirex (Please make sure you have the updated version of the app)
2. Add funds to your account by linking your credit or debit card or transferring in from your external crypto wallet. If you already have funds and you want to see them grow in your Wirex wallet you can simply move them over to your X-accounts.
3. Decide what you're saving for, pick your currencies and open your X-Accounts in-app. Don't forget to name them after whatever it is you're saving for!
4. Add funds to your X-Accounts
5. We'll do the rest - just sit back and watch your savings grow while earning up to 16% AER interest. Don't worry! You can instantly withdraw your funds at any time at no extra cost.
Want to be sure you're getting the best deal? Check out how we compare to our competitors.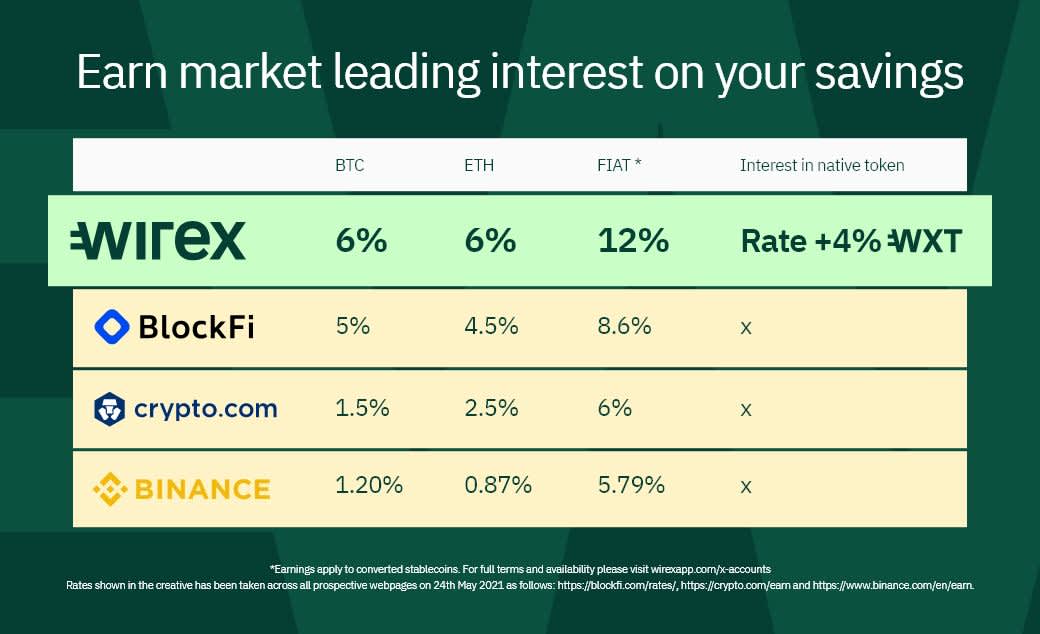 Open your X-Accounts and get saving today!