Prepare to be amazed: introducing Wirex x Instarem!
Here at Wirex, we're all about innovative payment solutions. That's why we've decided to team up with Singapore's very first smart card, amaze by Instarem.
Thanks to the Wirex x Instarem partnership, you won't pay any fees at all for adding SGD to Wirex with your amaze card. Plus, you'll also earn 1% cashback for doing so!
Don't forget, you can then spend your funds with your Wirex card and earn up to 2% Cryptoback™ rewards on top. Ready to rake in the rewards? If you haven't already, download the Instarem app now and get your amaze card.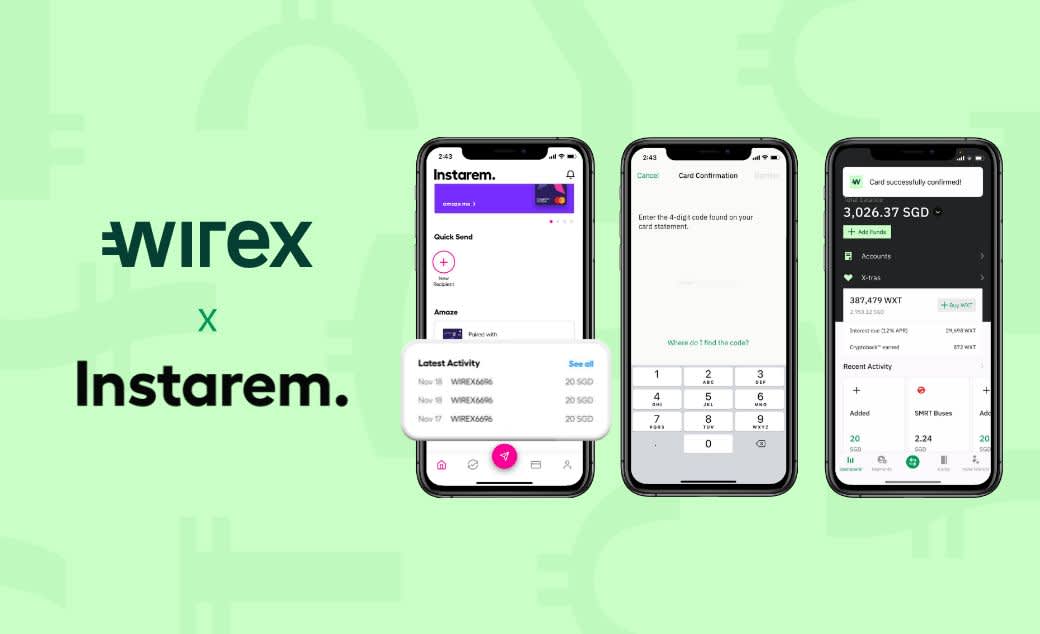 All about amaze
amaze is a Mastercard debit card that serves as a one-stop payments solution. Available as both a virtual and physical card, it lets you pair up to five of your existing Mastercard credit or debit cards with it and eliminates the need for top ups.
amaze also dishes out 1% cashback on every spend, on top of your existing rewards!
Haven't received your real-life amaze card yet? No problem – simply activate your virtual card in the Instarem app to use with Wirex.