'Rising Women in Crypto Power List' Announced
Wirex, in partnership with The Fintech Times, has revealed its 2020 'Rising Women in Crypto Power List'. After receiving 367 entries, the esteemed judging panel have chosen the 10 most inspirational women at the forefront of the crypto industry.
The 'Power List' was created as part of our inaugural 'Women in Crypto' campaign, endeavouring to showcase the achievements of women in the field and inspire others to get involved. After the longlist was published last month, the judges narrowed it down based on nominees' achievements, potential, leadership skills, ambition, influence and innovation in the crypto field. The winners come from a variety of backgrounds and include women working in events, research and content creation.
The announcement comes during the final phase of the campaign, with a 'Women in Crypto' takeover of the Wirex channels taking place from the 26th October until the 8th November. Currently being rolled out, this features content from women working at Wirex, as well as female influencers in the crypto and fintech fields. Contributors include: Ashley Koh, COO at Spark Systems, about what she's learnt as a woman in fintech; George Coxon, COO at the Nano Foundation, with three things you didn't know about Nano; and Erica Stanford, Founder of the Crypto Curry Club, with top tips for surviving networking events.
Our CEO and Co-Founder - and 'Power List' judge - Pavel Matveev, said: "We've been overwhelmed by the positive response we've received so far, and we're delighted to finally reveal the 'Power List' top 10."
Our platform's aim has always been to empower everyone to have access to cryptocurrency, leading Pavel to explain that "with so many inspirational women nominated, it was a difficult decision. But I'm confident that those picked represent the incredible talent of females in this field and I hope they inspire other women to be a part of this rapidly developing sector."
Wirex and The Fintech Times' 2020 'Rising Women in Crypto Power List' is (in no particular order):
Noelle Acheson, Director of Research, CoinDesk
Noelle researches, analyses and publishes a "Crypto Long and Short" newsletter every Sunday, where she shares her knowledge and insights with tens of thousands of readers. Although many of whom are professional investors, she has gained attention for simplifying the often complex world of crypto and its developments for those curious to learn, inviting everyone into the crypto space.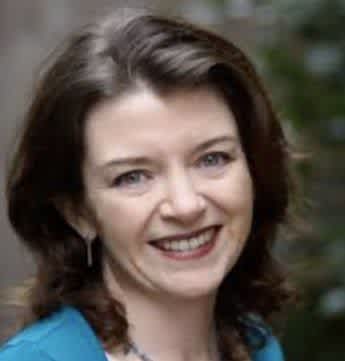 Professor Tonya M. Evans, Professor, Dickinson Law
Tonya empowers underestimated life-long learners traditionally locked out of tech and finance, to take control of their financial futures and participate in the new digital economy. She created and directed a 'Blockchain, Cryptocurrency, and Law' program at the University of New Hampshire's Franklin Pierce School of Law, ranked a top 10 law school for intellectual property law for nearly 30 years, teaching women the key strategies to help identify, develop, and leverage their business assets: data and intellectual property.
Having spent nearly 10 years in the field, she received the inaugural Enterprise Blockchain Award in the category of Governance and Policy Leadership during the 2019 Blockchain Revolution Global Conference in Toronto.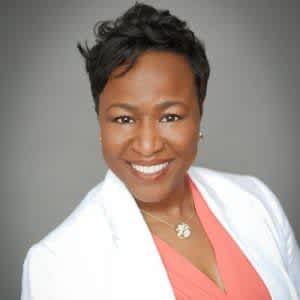 Lucy Gazmararian, Associate Director, PwC Crypto & Fintech Advisory
Lucy is a dynamic, driven individual, passionate about the future of finance and harnessing digital innovation to create a better, more accessible and more inclusive global financial system.
As a senior leader and employee number 2 of PwC's Crypto & Fintech team based in Hong Kong, she has been pivotal in working with the world's leading crypto exchanges, traditional financial institutions, and regulators, to bring awareness and attention to the space, advising on a range of issues from licensing requirements, crypto asset policies, and capital raising processes. She is proud to be part of the PwC Hong Kong team that was the first and only big four to audit a publicly listed crypto exchange on the Hong Kong stock market.
Aside from this, she's an advocate of women in tech, and founder of 'Women in Crypto Hong Kong' in 2019. In 2019, she was identified as a 'Woman to Watch' by The Women's Foundation 30% Club, striving to address the gender imbalance in board directors within Hong Kong-listed companies. As Co-Chair of the FinTech Association of Hong Kong's Blockchain Committee, she is also actively involved in the broader crypto and blockchain ecosystem in Asia helping to build networks, create partnerships and drive adoption and growth in the space.
Susan Crew, Content Creator, Crypto Granny
Susan produces hugely insightful content into the world of cryptocurrencies, offering her years of knowledge from the financial industry, including positions at Citi, Investec and Commonwealth Bank.
Through in-depth research, she regularly produces videos educating users about trading techniques, initial coin offerings, and crypto market analysis, to show how digital assets are, in many ways, superior to other traditional asset classes. She is renowned for providing fundamental advice, setting her apart from many other content creators in the crypto world who may provide misinformation.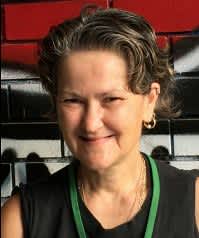 Simone Maini, Chief Executive Officer, Elliptic
Simone is a driven, committed and engaged individual with a long-standing background in financial crime and technology. She now leads blockchain analysis company Elliptic to support the safe market adoption of cryptocurrency assets. In her endeavour to widen access to cryptocurrency, she leads and drives the London-based company to protect businesses from financial crime in the space, manage risk and meet regulatory compliance worldwide. Her crucial role at Elliptic is giving businesses the confidence to trust the digital economy and benefit from its advantages.
She is a strong believer that confidence is key to success in this industry, no matter your gender, and has helped to build Elliptic from a small start-up, into a world leader in detecting and preventing illegal activity on the blockchain.
Inbal Polak, Director of Fund for Digital Assets, YRD Capital
Inbal is one of the few women working in the digital assets hedge fund space, and is a champion of getting more women into venture capital roles. As Director of Fund for Digital Assets at London-based YRD Capital, a global fund for digital assets, she is a pioneer in her own right by leading YRD Capital to become the first Fund of Funds in the world to focus solely on quantitative strategies in crypto assets.
She is passionate about getting more women to invest in alternative assets such as cryptocurrencies. When venture capitalists claimed they couldn't find female investors, she started NEOME - The Women Investing Club based in Israel, for which she is the Co-Founder and CIO, in order to raise the profile of women in the space and change the investment industries attitude.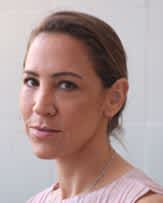 Elizabeth Kukka, Executive Director, Ethereum Classic Labs
Liz brings a wealth of experience from the tech industry to the ETC Labs program dedicated to accelerating the development of Ethereum Classic and supporting blockchain startups, where she now acts as Executive Director. Prior to this, she was Head of Operations at Plug & Play Tech Center, one of Silicon Valley's earliest and most respected tech accelerators.
At ETC Labs, she manages the accelerator program for blockchain and crypto-focused startups, and is responsible for the accelerator's overall operations, processes, workshops, networking, investment committee and introductions. Her incredible work with ETC Labs has been widely featured throughout global media, including the Silicon Valley Insider Podcast, Ethereum Classic Show, CoinDesk, The Crypto Globalist, LiveBitCoin News.
She is a renowned international spokesperson, speaking regularly about blockchain, Ethereum Classic, women in tech, interoperability and crypto hedge fund investing. Most recently, she spoke at Elev8, the Silicon Valley Women in Engineering conference.
With 10+ years of experience and expertise as a mentor and coach in science, design thinking, product development and operational management, Liz now guides the entrepreneurs working on social impact projects. Leveraging her vast industry network of senior tech executives and investors, she encourages them to meet, learn and possibly invest in startups leveraging ETC technology.
Sofie Blakstad, CEO and Founder, hiveonline
Sofie is an amateur economist and full-time entrepreneur. Having built 5 core banking systems and multiple payment systems in her banking career, she has learnt that the future of finance lies outside of the banking sector, within communities that formal banking has never reached.
She is now CEO and Founder of hiveonline, working to build a distributed community finance solution based on blockchain, which will give poor communities the ability to build wealth without any formal financial institution. Her innovative solution is welcoming entrepreneurs, including women, from some of the most disadvantaged countries in the world, into the economy.
Her insight means that she advises the UN, Central Banks and international NGOs on blockchain and cryptocurrency issues, writes research impacting their approach to sustainable blockchain, and is the author of 'Fintech Revolution'.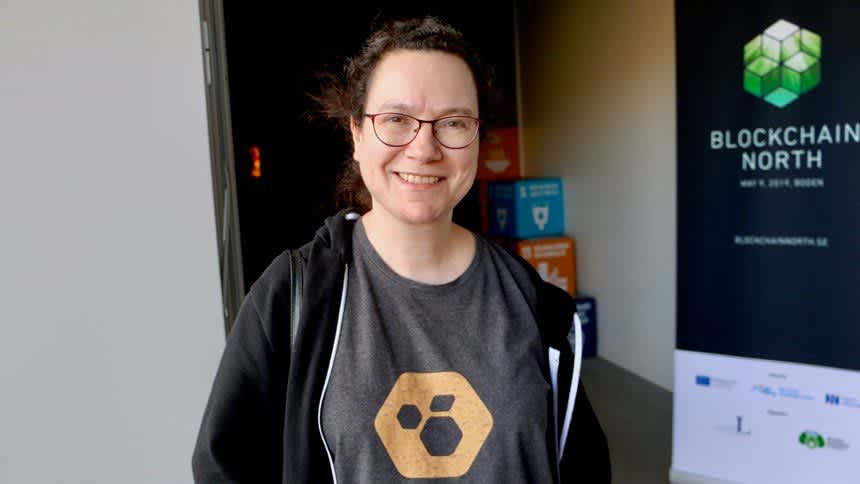 Christina Lomazzo, Blockchain Lead, UNICEF
Christina oversees UNICEF's blockchain efforts as they explore what it means to operate in a digitally financed future. Having previously co-founded Deloitte's Public Sector Blockchain Practice in Canada, she now leads a dedicated team of 5 at UNICEF, working to build blockchain and crypto products within the United Nations.
One of these products is the agency's CryptoFund, which is the crypto-denominated venture fund within the United Nations investing in blockchain and crypto companies. As the founding member of it, she works with UNICEF Country Offices around the world to leverage the transparency and efficiency of public blockchains, such as in Kazakhstan, where they are building a platform to manage vendor payments. The fund is the first use of cryptocurrency within the United Nations, and has made 11 investments in crypto to date.
Christina also oversees UNICEF's explorations of ERC-20 tokens, and how they can be applied within the context of UNICEF's work, as well as how crypto can play a role in bringing universal connectivity to schools and school communities around the world, in a more fair and transparent way.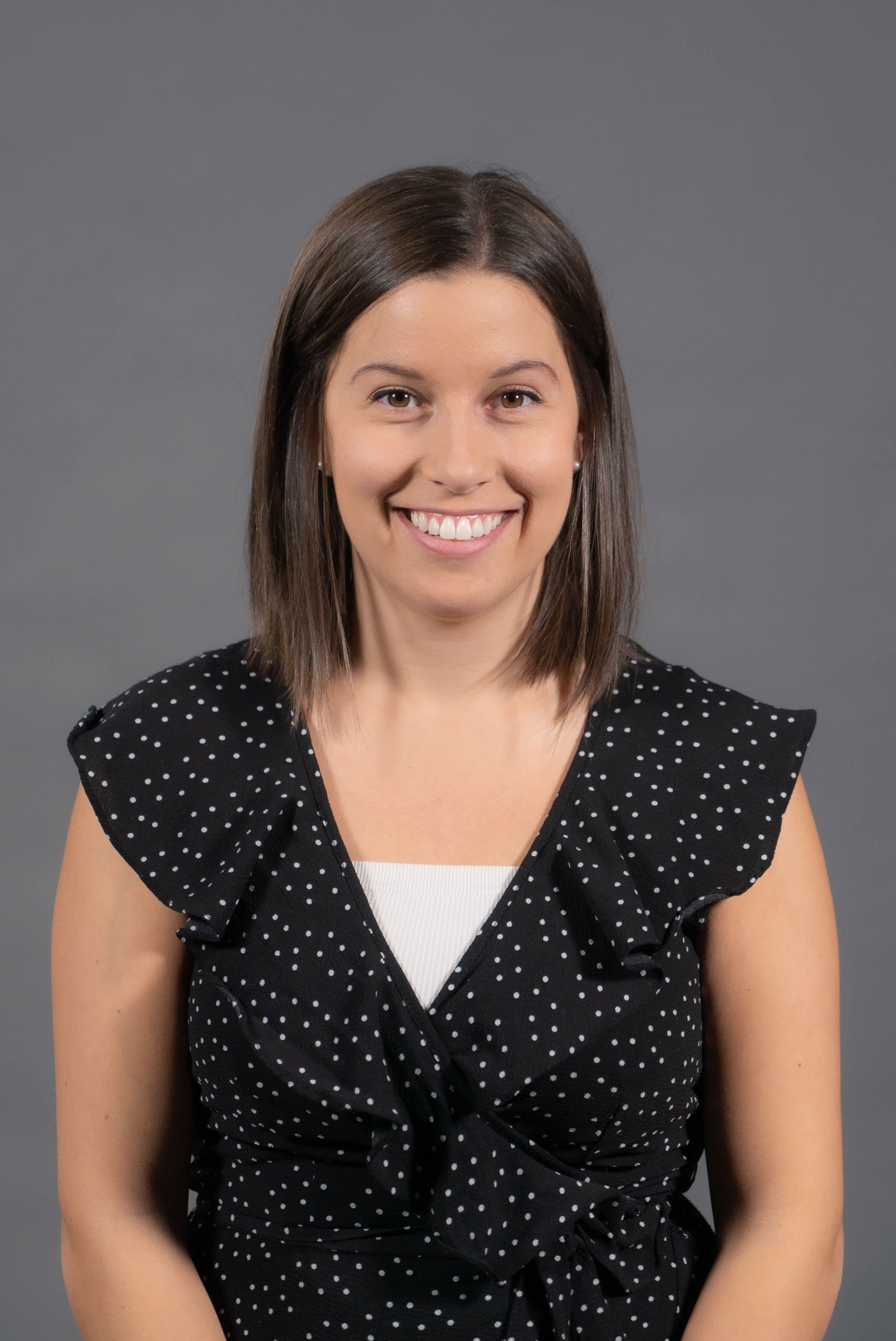 Lenka Hudáková, Events Manager, Maker Foundation
Lenka is a cryptocurrency and blockchain technology advocate and community-building, with 6 years of professional experience in the industry. As the Events Manager at Maker Foundation, she orchestrates team involvement at events and conferences around the world, building awareness about the organisation, and ensuring wisdom is shared and key audiences are reached.
She also co-founded the CryptoWomenCPH initiative to attract more women into the space and co-hosted local Ethereum Meetups. Before Maker, she was Head of Communications at Coinify, and has for long been driving education and awareness about cryptocurrency, as well as helping to market businesses and up-and-coming projects in the space.
Having met some incredible women throughout her career and celebrating their achievements, she strongly believes that cryptocurrency's potential can only be realised when it is accessible to all, including women.