Spotlight on Wirex's Product Team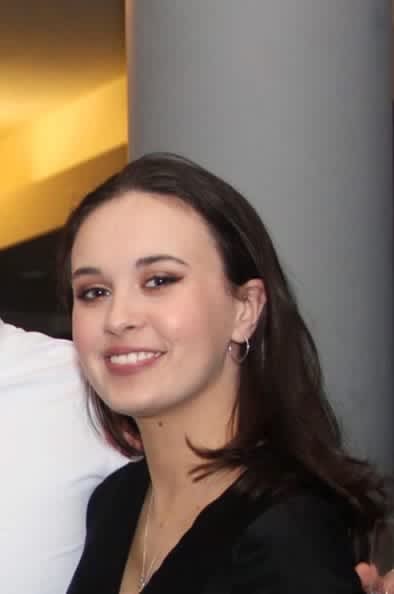 As we come closer to announcing the winners of the Rising Women in Crypto Power List, with just 1 week to go, we've got a new spotlight on our Product team, where Kat Lacey is letting us know a little more about her role:
What is your title?
Product Manager
Where are you based?
UK
How long have you worked at Wirex?
Nearly 2 years
What does your typical day at work look like?
Like with most roles, I don't think there's ever really a typical day, but if there's one thing that's for sure going to feature in your day it's meetings. Our Product department in the UK is relatively small, which means I get the opportunity to be involved in different projects at all stages, whether it's the less public back-end projects or big new worldwide launches – there's always something new and exciting going on at Wirex!
What's the most exciting part of your job?
I really like being able to see the big picture. The scope of a product role is so wide reaching it means you get to be involved from the initial ideation and definition all the way through to the launch, rather than just being limited to one step of the process. It's also really exciting to have so much input in what features you create, what gets prioritised, and especially at Wirex you're trusted so early on to make these decisions and get fully involved with the process.
Continue the sentence: 'Being a woman in Wirex means..'
Always feeling supported in the work you do. I've been at Wirex for nearly 2 years and I've never felt like I can't ask questions, reach out for help if needed or had my achievements overlooked. It's a really supportive environment where everyone encourages you to learn and grow, not only in your current position but also your future career goals.
What would you do if you weren't working in this department?
I'm relatively new to Product but already I can tell that this is the role for me, and I don't plan on switching it up any time soon. Although if Wirex were to open an animal sanctuary department on a tropical island I might request a transfer.
What are the top 3 skills needed for your job?
If I had to pick just three from my first couple of months in Product, I'd go with communication, time management and flexibility.
Communication is key. For a good chunk of the business you're the point of contact on different projects, whether it's communicating development estimates, briefing teams on estimated launch dates or even strategising risks with the compliance team, being able to get on with people and communicate effectively is absolutely essential.
Meetings are a big part of product management, since you're involved at pretty much every step of the product lifecycle, and that means you need to be able to manage your time effectively if you're going to be able to participate in calls with different teams as well as getting all your different tasks sorted.
In an ideal world everything would run exactly to schedule, but in reality, that's never going to happen. Bugs pop up, priorities shift, timelines change – that's just the way it is at every business and it's really important not to get phased by this. You have to be flexible with your schedule, expectations and priorities, but it means there's never a dull moment and always a challenge to solve!