The Wirex Wallet: a quick guide to the app
Discover the secure and innovative Wirex Wallet, the world's first non-custodial wallet with no seed phrase vulnerability

Store NFTs, perform cross-chain swaps, and explore the features of this unique wallet

Understand how we offer unrivalled security

As the digital currency landscape continues to evolve, so too should the tools we utilise to navigate it. That's why we've developed Wirex Wallet, the world's first non-custodial wallet with no seed phrase vulnerability, supporting 8 major blockchains.
Want to enjoy your digital assets without worrying about losing access to them? The non-custodial Wirex Wallet operates a futuristic keyless entry system, which means you can do just that.
Custodial vs. Non-Custodial
Following recent events in the crypto industry, some people prefer to have complete control over their funds, rather than leaving it in the hands of another company.
These events eventually made us think about what kind of solution we could offer to those who wish to store their funds in self-custody wallets, giving them complete ownership. This is the opposite to centralised and custodial wallet providers, where all the funds are held by a single entity, which could pose a threat in the unlikely event of that centralised entity collapsing.
Why did we create the Wirex Wallet?
In recent years, there's also been concerns over the security of an individual's seed phrase to access their wallet. Unfortunately, we've heard of more and more cases where users lose their fortune after losing access to the seed phrase or being coerced into giving this access to other third parties.
What is the Wirex Wallet?
For these reasons, we've provided our users with the most unique, secure, and innovative wallet on the market. Wirex have come up with a solution that would provide Wirex Wallet users with self-custody of their funds backed up by secure multi-party computation (SMPC) technology. This involves an encrypted set of secrets distributed between your device and Wirex, without a single point of failure - only you can access your account. This also enables users to recover their Wirex Wallet at any time with our innovative biometric backup feature.
The Wirex Wallet is located within the Wirex ecosystem, but operates outside of the Wirex app. Unlike the Wirex app, it offers non-custodial crypto storage, direct access to popular DeFi platforms and protocols, and safe storage of numerous cryptocurrencies on several blockchains (such as BTC, ETH, AVAX, BSC, Phantom, Arbitrum and others), NFTs, built-in cross-chain and single-chain swaps, and many other cool features!
Ready to give it a go?
Get your Wirex Wallet up and running in just a few steps:
Download the Wirex Wallet app
Create an account - all you need is an email address
Check your emails for a verification code and enter it when prompted
Create a PIN and/or register your biometrics (face or fingerprint)
Back up your account using biometrics, and the QR code by going to Profile then Account recovery.
Please note: you will need to do this before you can make any transactions.
With that settled, let's do a deep dive into the features and capabilities of the Wirex Wallet:
Assets supported on multiple blockchains, NFT support:
Wirex Wallet is your ultimate place to store crypto and NFTs. We support a multi-chain environment, including Arbitrum, Avalanche, BSC, ETH, Fantom, and Polygon, with more blockchains to be added in the near future. Plus, our multi-chain NFT support ensures your NFTs are saved and stored with a greater degree of safety compared to traditional browser-based wallets. Easily manage all your assets in one place, regardless of the blockchain they reside on.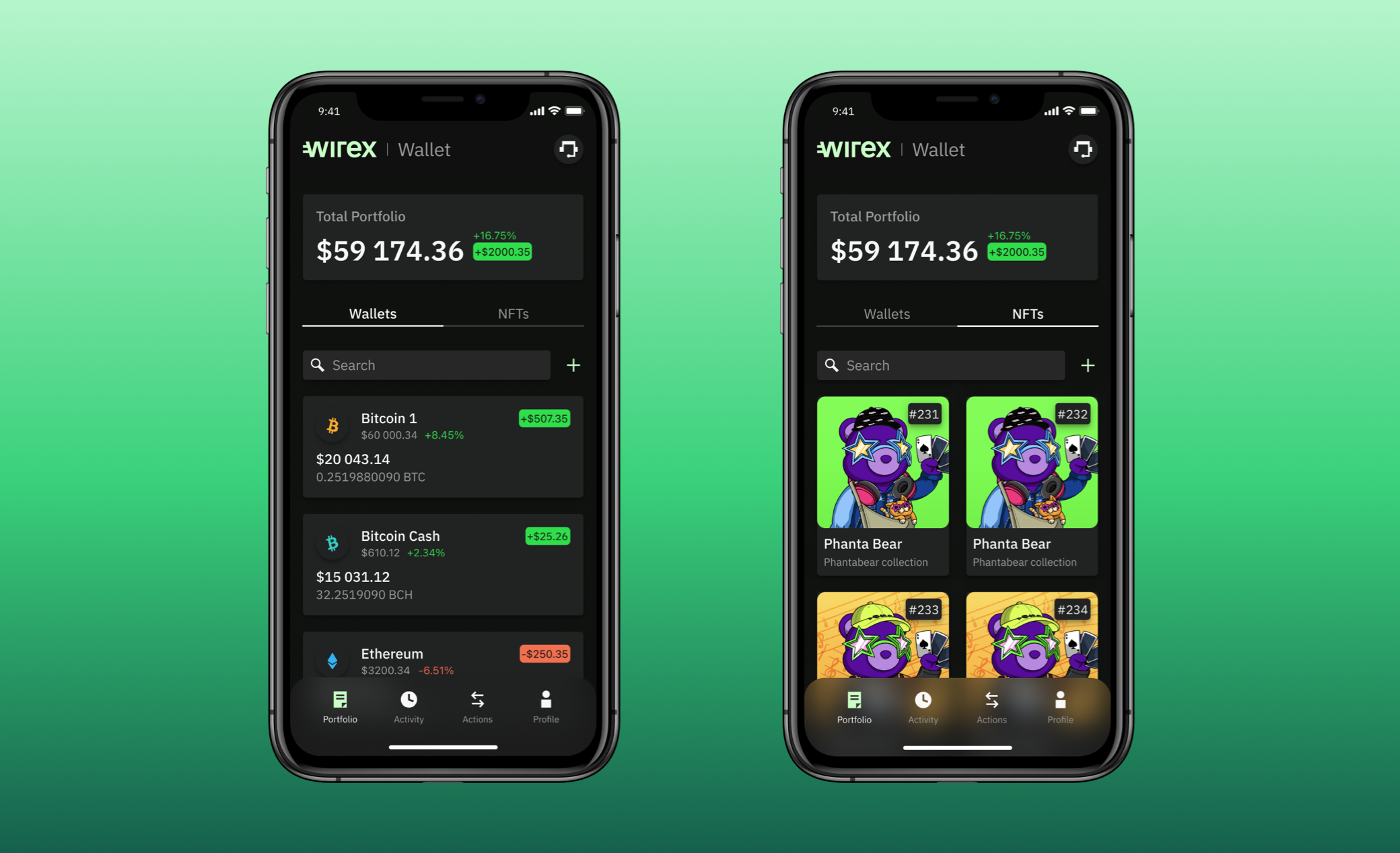 Token swapping and bridging, all within the app:
We've recognised the necessity of the modern crypto wallet being robust and useful in day-to-day activities. We've therefore integrated two solutions for cross-chain and single-chain swaps that can be used anytime, without the need to access the decentralised applications directly. Enjoy the freedom to exchange tokens at the best rates, bridge across multiple blockchains, and perform cross-chain swaps whenever you wish, wherever you are.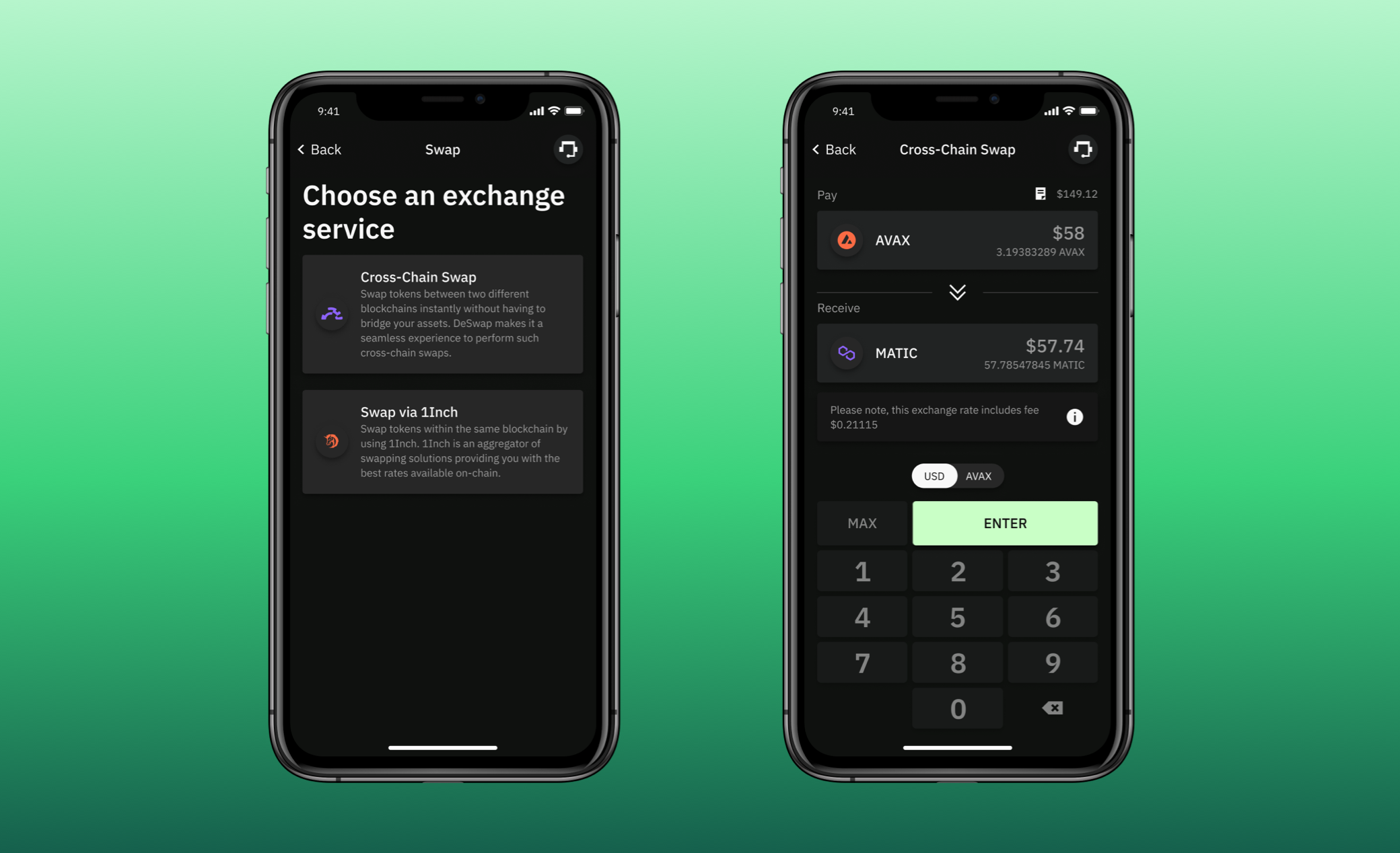 Smart portfolio:
This is where all the action happens! Here, you can get a summary of your entire wallet activity, your crypto holdings, and basically find a complete breakdown of all the activity summed up on your Wallet!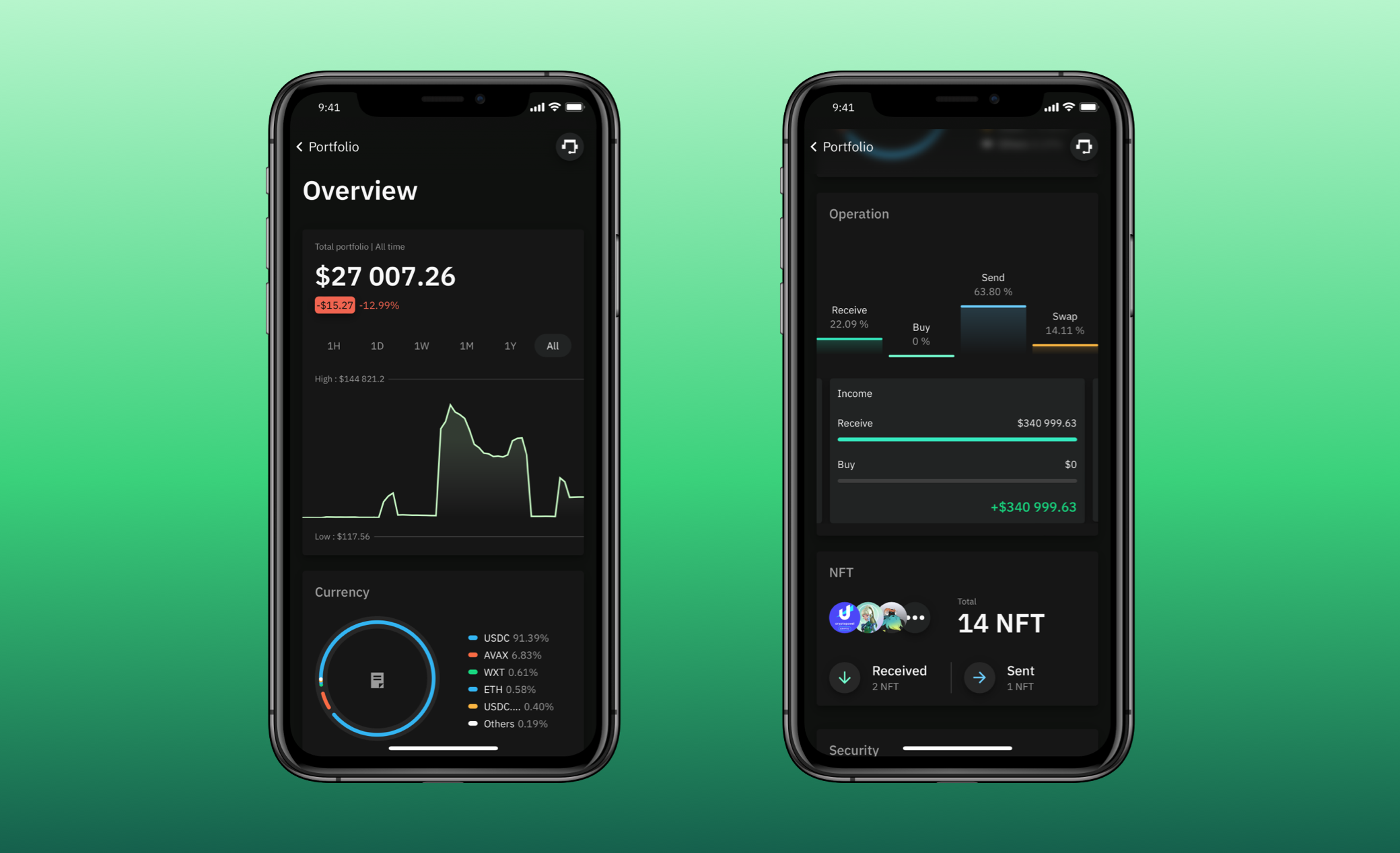 MPC wallet without a seed phrase vulnerability:
With the Wirex Wallet, your crypto assets are secure, and you're in control. Our unique multi-party computation technology eradicates the need for private keys, and we don't require a seed phrase, offering you the simplest and safest way to interact with the Web3 world. We believe this will be much less vulnerable compared to traditional wallets.
As an alternative to the biometric backup, users can also generate their QR code backup, so in case something happens, it would still serve as an alternative backup to the wallet. So you don't have to worry about storing your seed phrase in your safe or wardrobe, or someone else getting access to it!
Not only this, but we have a dedicated section for customers where you can manage the cutting-edge security measures associated with the Wirex Wallet.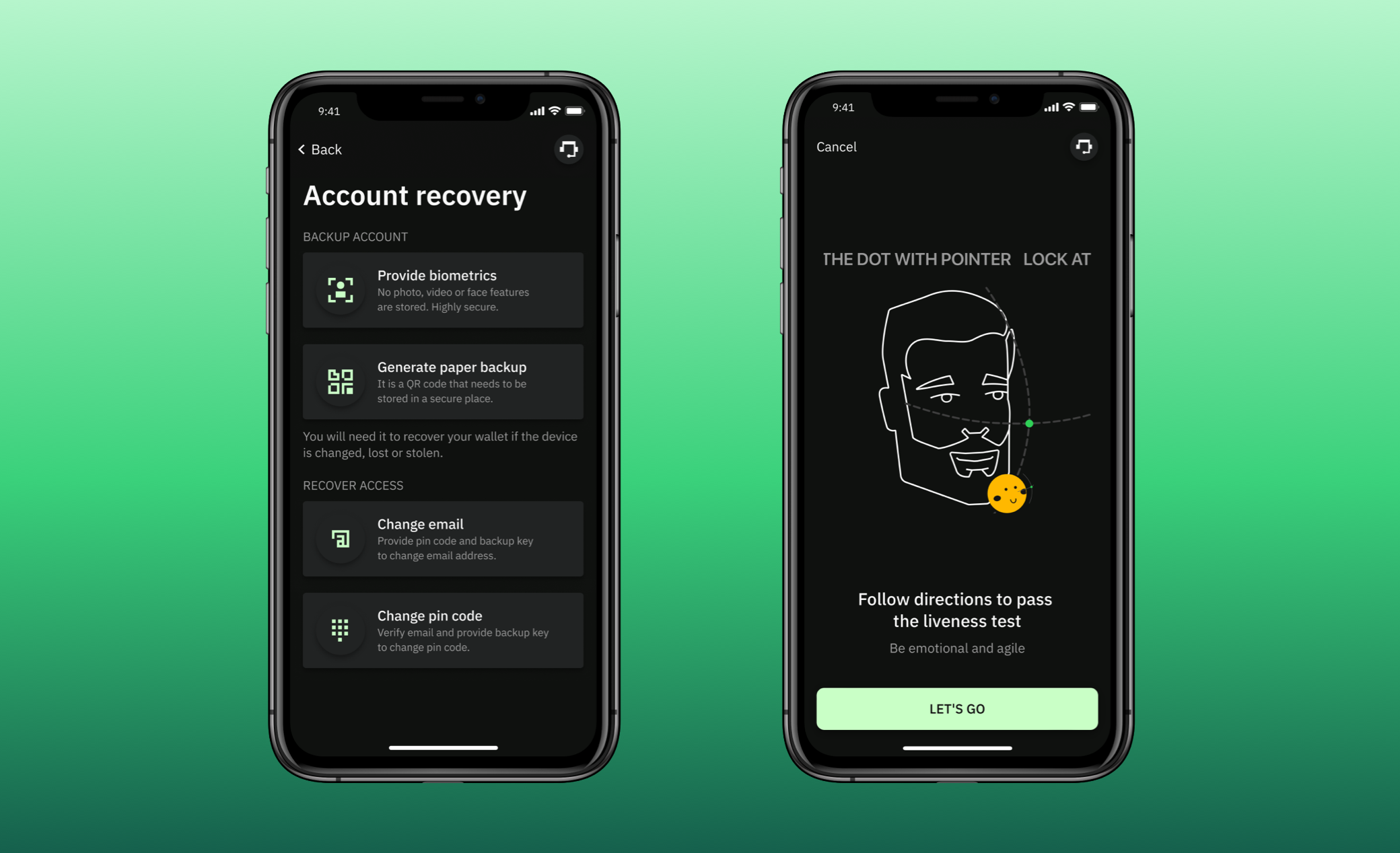 Access to DApps to unlock DeFi Earning Potential
Why let your crypto assets sit idle when they could be earning for you? With Wirex Wallet, you can unlock DeFi earning potential directly from your wallet, or connect to thousands of popular dApps like Nereus, AAVE, and Compound to earn up to 20% APR, swiftly and easily, with Wallet Connect.
Join the Wirex community today and start exploring the limitless possibilities of the crypto world.