The Wirex Wallet: competition-killing non-custodial storage
New to the world of non-custodial wallets?
Don't worry, we're here to guide you through it. While there are multiple DeFi wallets out there, we've got multiple reasons why the Wirex Wallet has the edge.
Ready to see them?
Multi-blockchain support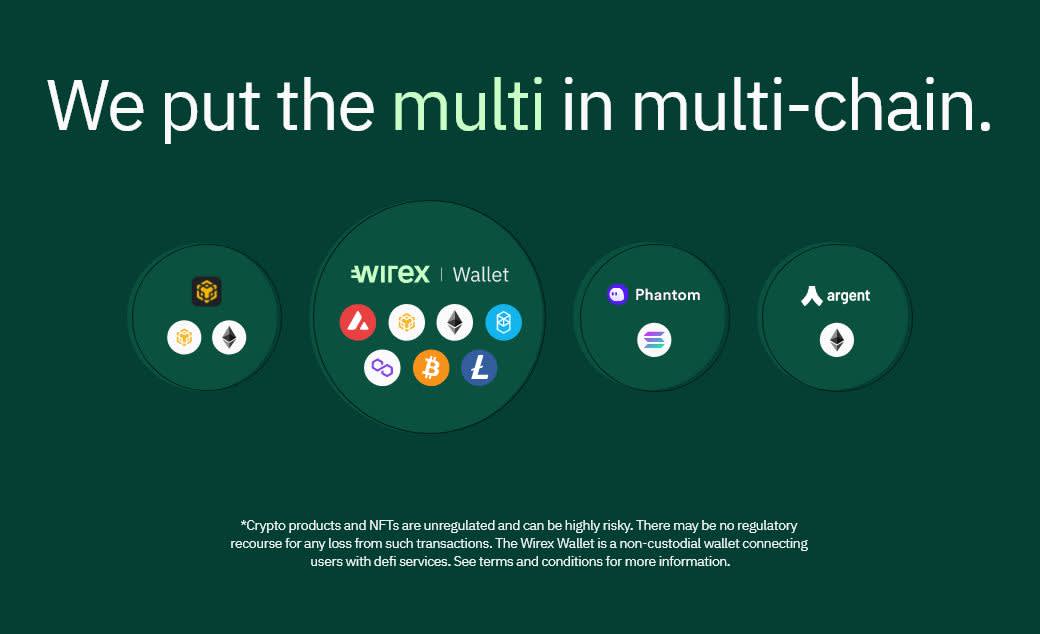 While most other non-custodial wallets like Argent, Crypto.com, Binance Chain Wallet and Phantom Wallet offer limited blockchain support, we decided to go in the other direction and offer support for as many different blockchains as possible. After all, the more blockchains available in the Wirex Wallet, the more tokens you've got instant access to!
Instant access to dApps via WalletConnect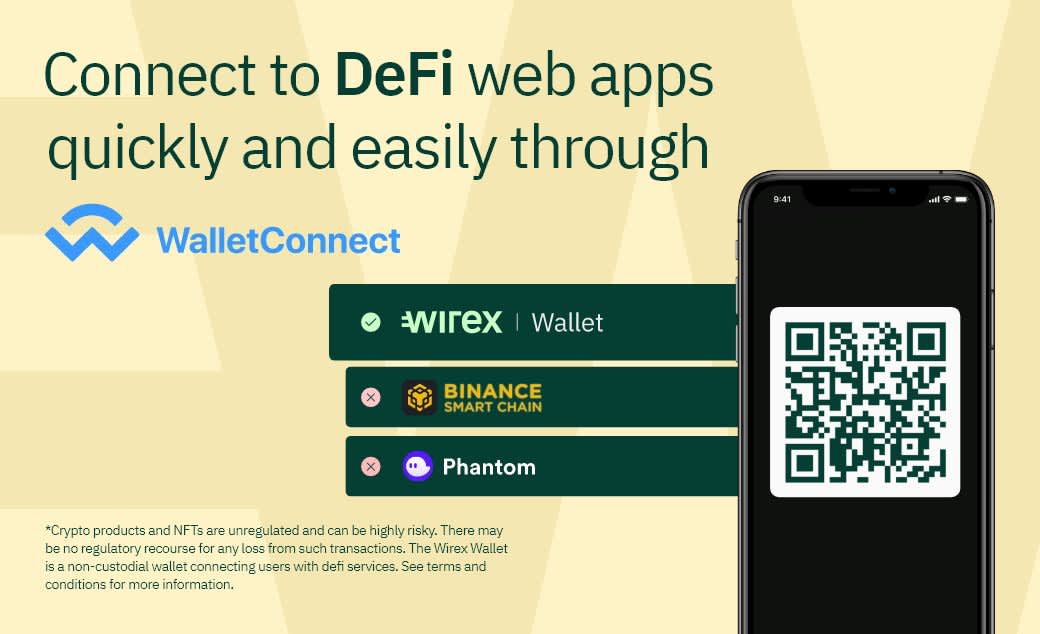 Big fan of Decentralised Apps (dApps)? Who isn't? The Wirex Wallet lets you access them instantly, with zero lengthy codes or complicated processes. In fact, you can get there with just one quick scan of a QR code.
New to dApps? Why not start by checking out Nereus and having a go at staking some WXT?
Biometric backup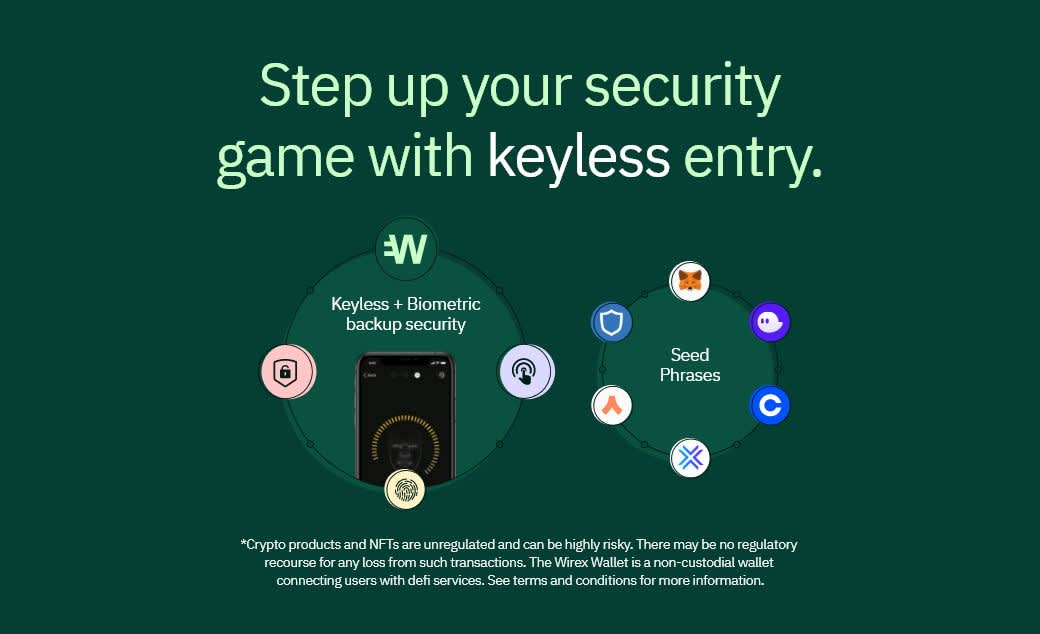 Live in constant fear of losing your private keys or forgetting your seed phrases? Rest assured that your Wirex Wallet can be recovered without either. Our innovative keyless entry and biometric backup system was designed to keep your crypto safe, whilst ensuring that you never lose access to it.
0% fees for token swaps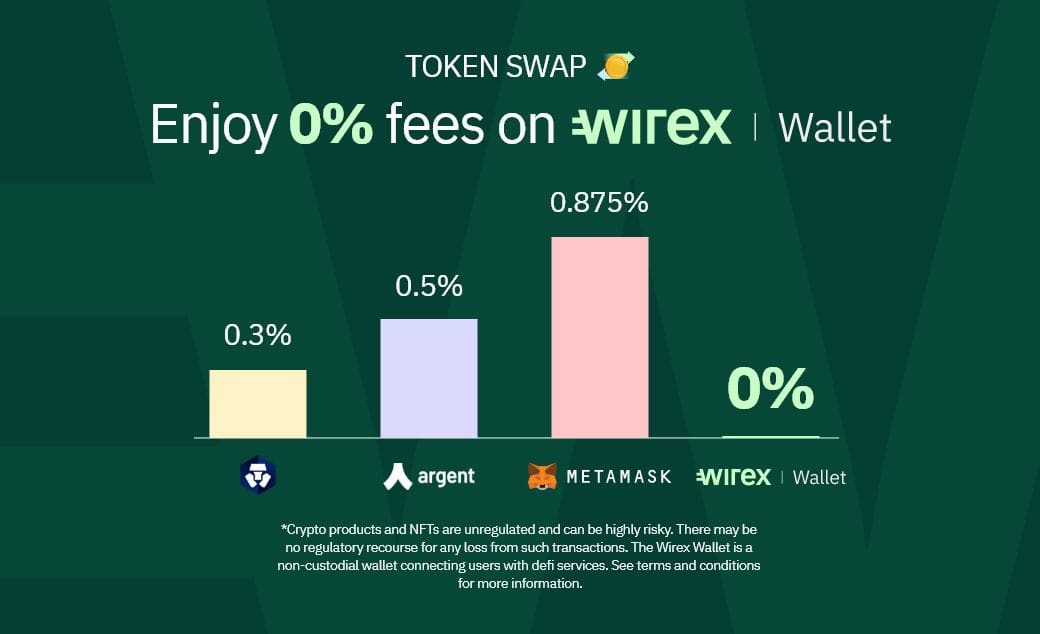 We charge zero fees for token swaps. It's as simple as that.*
*Blockchain fees may apply, but they are not charged by Wirex.