The Wirex Wallet: more blockchains now supported by Utorg
We recently let you know that we'd introduced crypto exchange service Utorg to the Wirex Wallet, to make buying your favourite tokens a breeze.
But we've got some even better news for you - even more blockchains are now supported by it! That means you can buy any number of digital assets directly from multiple different blockchains, saving large amounts of gas fees. using Utorg's innovative on-ramp functionality. Following a partnership with uTorg, the Wirex Wallet provides direct on-ramp for purchasing tokens on the Ethereum, Fantom, Avalanche, Polygon, and Binance Smart Chain blockchains.
So, what are you waiting for? Check out the new additions in-app now!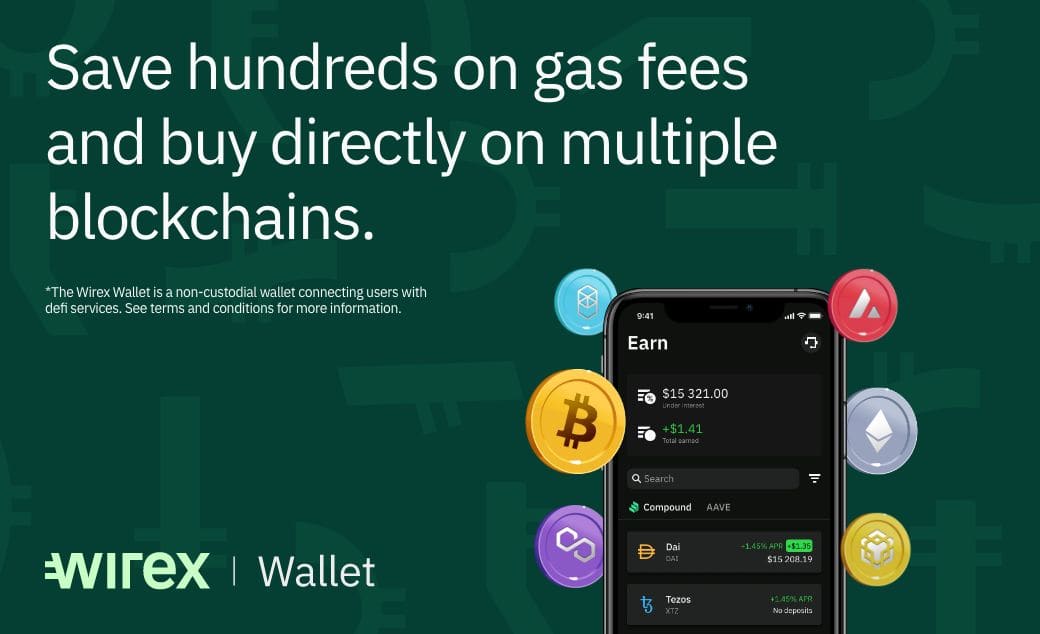 Why choose the Wirex wallet?
Here's what else the Wirex Wallet has to offer:
Next-gen security
The Wirex Wallet offers a super-secure way to store your digital assets. It operates a next-gen keyless entry system, secure multi-party computation (SMPC) technology and an innovative biometric back-up function.
High-yield earning power
Get direct access to DeFi protocols like AAVE and Compound straight from your wallet and unlock high-yield rates of 25%+ APY.
Multiple blockchains
Enjoy in-built support for multiple blockchains including Bitcoin, Ethereum, Avalanche, Polygon and Binance Smart Chain.
Cross-chain swaps
Effortlessly swap DeFi tokens across different blockchains, directly from your Wirex Wallet. Losing out to high gas fees? Simply switch to a different blockchain to maximise your earning potential.
Direct on-ramps
Say goodbye to hefty gas fees and lengthy processes when buying crypto. Purchase it directly on your blockchain of choice, thanks to crypto exchange service Utorg's innovative on-ramp functionality.