Waves in the fabric of Wirex
Kicking off 2019 on a high note, were delighted to welcome a new token to Wirex.
WAVES
joins Bitcoin, Litecoin, XRP and Ether as the latest cryptocurrency that Wirex users in the EEA can buy, store, convert and spend with their Wirex Visa card. The launch of the Wirex WAVES Wallet cements our industry-leading offering as one of the most unique on the payment card market.

Why the Waves platform?
Waves offers a sophisticated alternative to open source platforms. Much like the Ethereum blockchain, users can develop and build unique, decentralised applications using a lightweight architecture. This framework enables the platform to perform at higher speeds and lower costs than Ethereum, an efficiency that has created greater scope for streamlined scalability and has the potential to inspire increased mainstream crypto adoption. Cryptocurrency journalist Steven Buchko has noted that the Waves platform caters to many diverse applications, whether you want to crowdfund a project, build a loyalty rewards program, or create an in-app currency. Unlike the Bitcoin blockchain, which uses hard forks (new currency protocols) to build every new application, Waves creates these using bespoke plug-ins as an extension of the core software. This means that the Waves architecture doesnt require clients to update their software every time a new app is developed and added to the platform, making it a particularly disruptive addition to the decentralised platform market.

Waves at Wirex
The platforms speed and efficiency, which circumvent significant hurdles in the crypto industry, have already made it a popular token with industries far and wide.Since the start of October 2018, WAVES' value has risen by
approximately 373% according to Coin Index charts
. The introduction of the Waves wallet to Wirex is an exciting development for both crypto-investors and our globetrotting Wirex Visa card users, explains Wirex co-founder Pavel Matveev. Investors benefit from having a stake in the rising star of the crypto market, which is already ranked in the top 25 on the Coin Market Cap charts [at the time of writing]. For travel, welcoming WAVES to your portfolio means that you can enjoy a wider choice of currencies to exchange from and store, Wirex co-founder Dmitry Lazarichev adds. The Wirex platform allows you to instantly convert and spend your crypto wherever you are in the world, so you can make the most of our diversified crypto offering while you travel.

Real-world disruption
With blockchain adoption at its core, the initial Waves whitepaper asserted that the platform would determine the most production-ready aspects of current blockchain technology and apply them to the real-world problems. At its core, Waves aspires to solve common problems using disruptive blockchain technology incidentally, rather than as its unique selling point. ZrCoin is a good example of this. Built on the Waves blockchain, it is the first ever commodity-backed blockchain option, facilitating investment in the production of zirconium dioxide. The decentralised nature of the blockchain allows full transparency throughout the process of production. Investors appreciate this new-found transparency, which allows them to commit to their investment confidently from start to finish.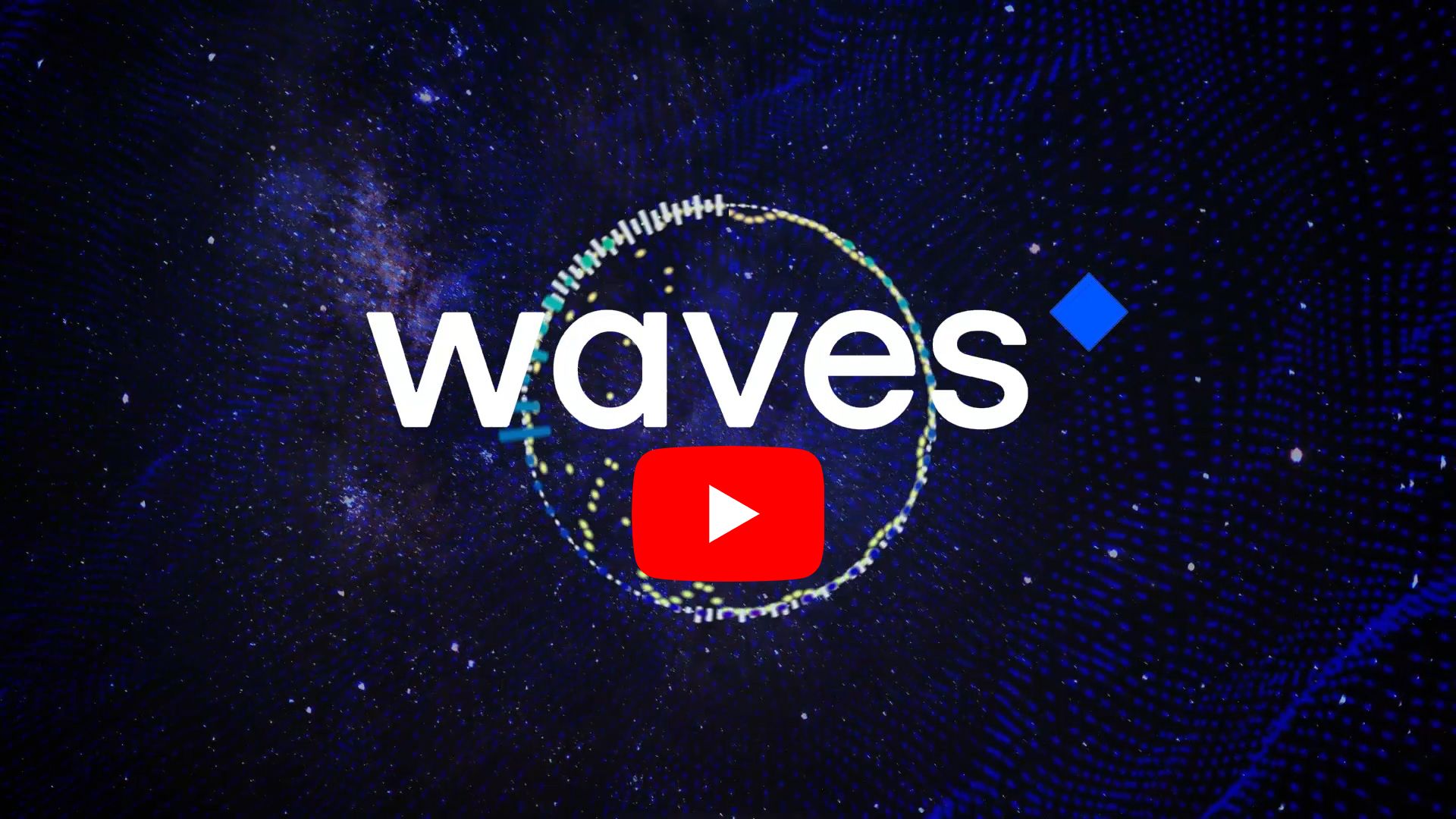 A study in space and time
Waves launched in 2016 under Ukraine-born CEO and founder Alexander Ivanov. He began his career studying Theoretical Physics at universities in Moscow and Leipzig. He launched Waves over a decade later, naming the platform in honour of recently-discovered gravitational waves (predicted by Albert Einstein a century earlier). This association with Einstein the archetypal genius left Ivanov with large shoes to fill, but he has been bullish in his confidence regarding the platform, telling Forbes that he was convinced that [Waves would] be the frontier of blockchain adoption. With more than $16 million raised during its ICO and a partnership with Big Four accounting giant Deloitte, Waves prospects certainly look positive. Whether youre a crypto-investor or are looking for an additional currency to take advantage of, you can convert your funds instantly with low fees and at bank-beating rates on the Wirex platform. Ride the wave with us into 2019, Wirex users!