We've Relaunched our Refer-A-Friend Program
Earn up to $15 in WXT for every friend that joins Wirex
Share your unique referral link and get rewarded
Learn how to get started now

We're excited to announce that Wirex has relaunched our refer-a-friend program, and it's better than ever!
The more you refer, the more you earn - start sharing your referral link today!
How does it work?
It's easy to get started, all you need to do is find your unique referral link in-app - tap Share Referral Link to send it to everyone you know.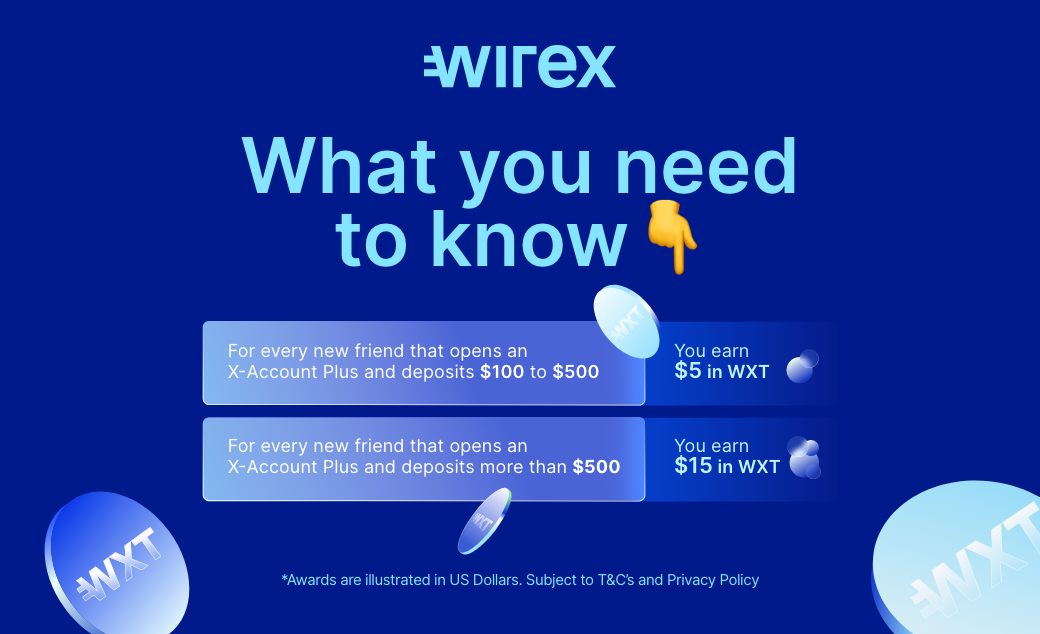 All your friends have to do is:
Register with Wirex by following your referral link.
Open up an X-Account Plus with a minimum deposit of $100, for you to earn $5 in WXT! Or if they deposit over $500 then you'll earn $15 in WXT!
That's it - don't forget the more you share the more you'll earn!
Earn more in our weekly competition
Want more? Each week, three lucky users with the most referrals will get rewarded up to $500 in WXT:
1st place - $500 in WXT
2nd - $250 in WXT
3rd - $150 in WXT
The winners will be announced on Discord each week, so make sure you join our Discord to find out if you're a winner!
So why not refer a friend now!
For more info, please refer to the terms & conditions here.