What does crypto solve for you?
We're back with the next instalment of Your Money Matters, and today we're answering the question: what does crypto solve for you? Bitcoin may have been the first cryptocurrency, but the world of crypto has continued to evolve since 2009. Now, crypto has helped make advancements in everything from payments, security and even gaming.
Here's six women to explain what crypto has solved for them.
Zara Zamani, Head of Disruptive Technologies at Meta Bytes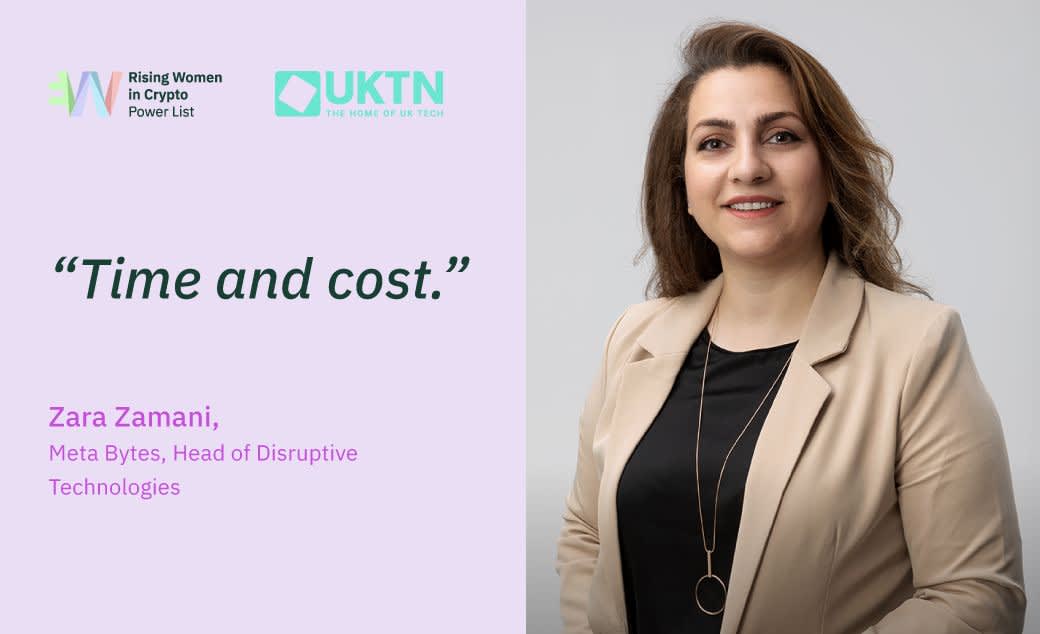 Time is money. For Zara Zamani crypto technology has helped with efficiency, which not only saves time, but also saves money in the long run.
Michelle O'Conner, VP of Marketing at TaxBit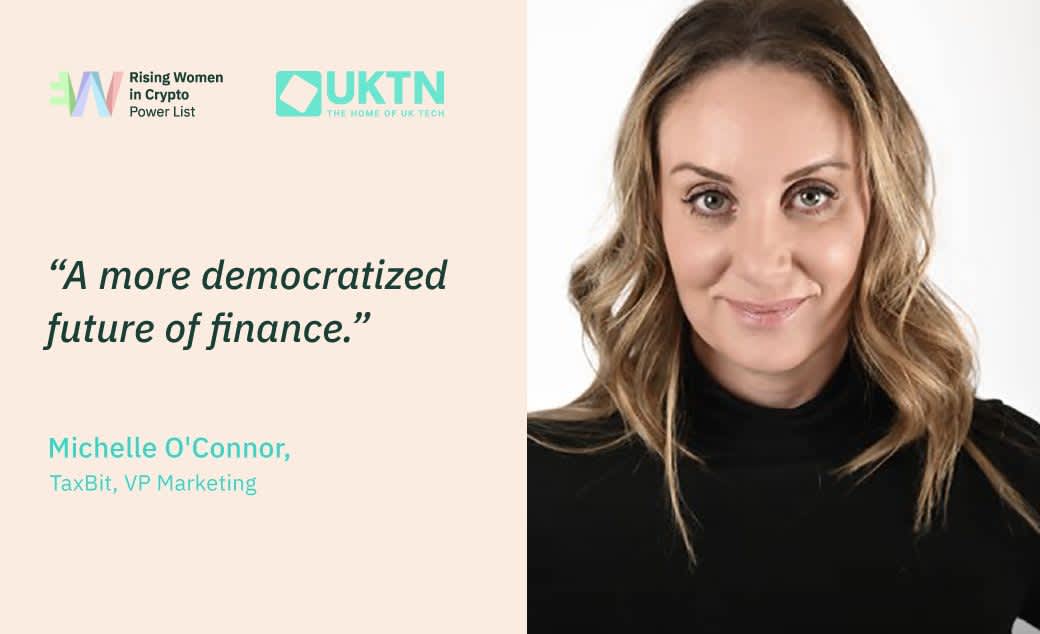 Finance hasn't always been accessible, and it still isn't for many. Crypto is helping to give more people access to finance and for Michelle O'Conner this is an important step in the road towards making finance more democratized.
Sukhi Jutla, Co-Founder of MarketOrders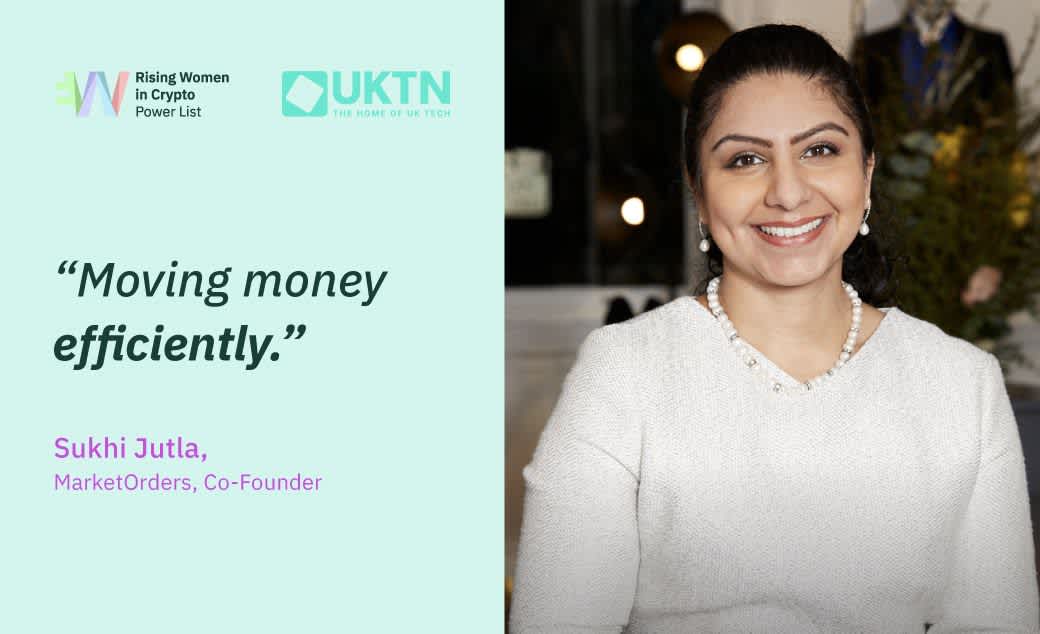 Crypto is often quicker and cheaper when it comes to transferring funds, particularly across borders. For Sukhi Jutla crypto has helped make moving money more efficient than ever before.
Lavinia Osbourne, Host and Founder of Women in Blockchain Talks
Crypto is helping make finance open to all. You don't need to be a millionaire or a computer scientist to get involved. Lavinia Osbourne highlights how everyone has the opportunity to get involved, without needing to have lots of disposable income.
Lottie Wells, Senior PR and Communications Manager at Wirex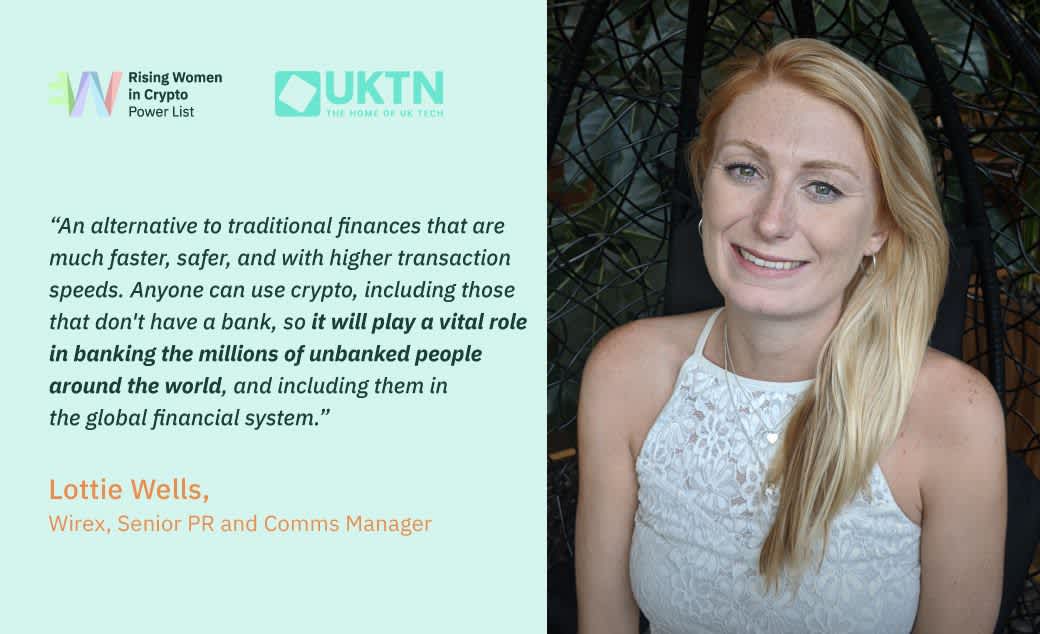 For Lottie Wells, the problems crypto solves are endless. From increased transaction speeds to increased security, as well as giving financial access to the unbanked all around the world
Veronica Mihai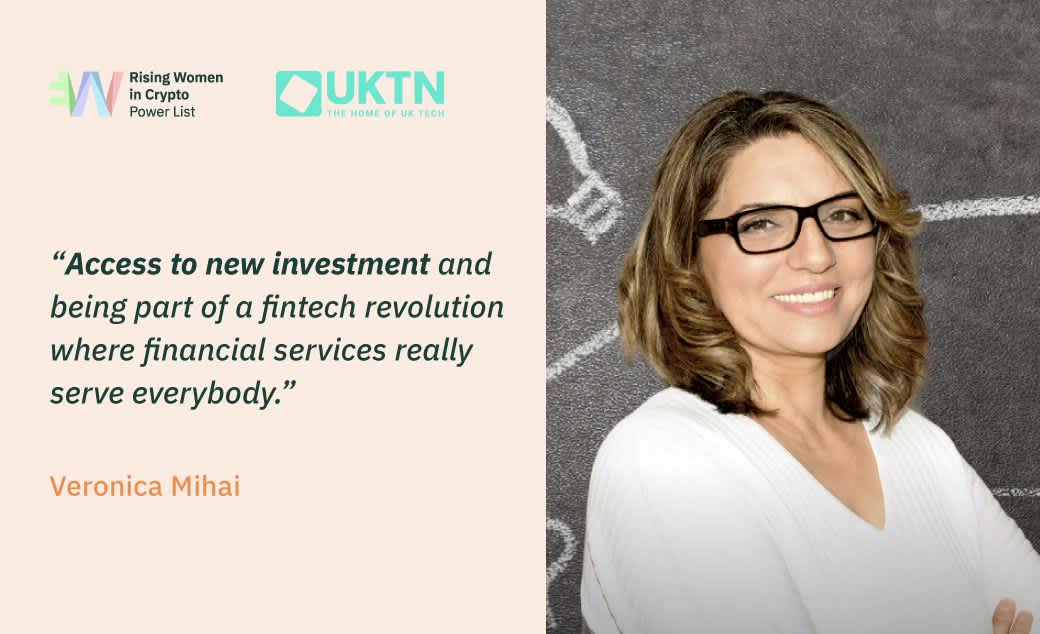 Crypto helps diversify the financial market. Veronica Mihai notes that it gives access to new types of investment and helps advance the wider fintech movement.
In case you missed it, we announced that nominations have been opened for Wirex's Rising Women in Crypto Power List 2021! The Power List endeavours to celebrate incredible women in the sector, recognise their achievements, and inspire other women to get involved themselves. We're calling out for individuals to nominate themselves or someone they know, with judging criteria based on their achievements, potential, influence, ambition, leadership skills and innovation.
Think you know someone who deserves some recognition? Whether they're a crypto veteran or a new rising star, we want to recognise women from all around the crypto industry – no achievement is too great or small!