What's something that makes your CV stand out?
Last week, we launched our 'Your Money Matters' series and we started off strong with top tips for new crypto investors. This week, we're changing it up slightly and diving into the world of work.
Applying to jobs can feel like a full-time job in itself, so anything that can make the process easier is always going to be welcome. When you're up against hundreds, and sometimes even thousands of other candidates, getting your CV to stand out from the crowd is a must.
We've put together some tips and advice from managers, business owners and job searching veterans about how to put together an eye-catching CV
Merav Shor, VP of Legal and Compliance at Floating Point Group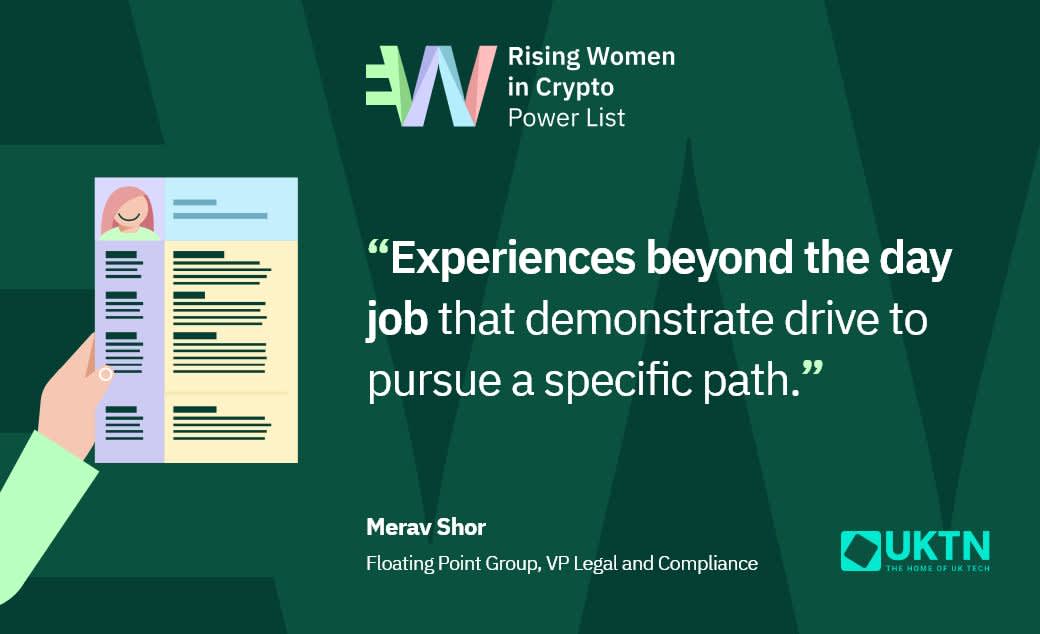 It's important to show dedication and passion outside of your job role. Merav Shor notes that if you're passionate about pursuing a specific career path or exploring a particular industry you don't need to limit your experience to your job role – there's plenty of ways to explore this outside of the workplace.
Bridget Greenwood, Founder of The Bigger Pie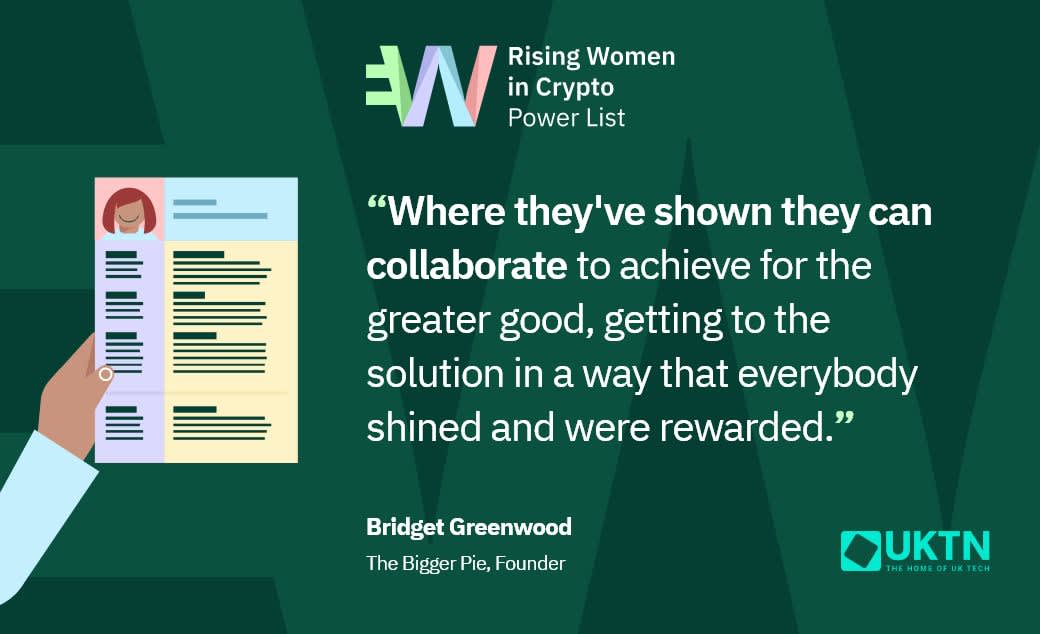 Never underestimate the importance of teamwork. Bridget Greenwood emphasises the importance of collaborating with others and working well means everyone can bring their best skills to the table.
Nikita Sachdev, CEO of Luna PR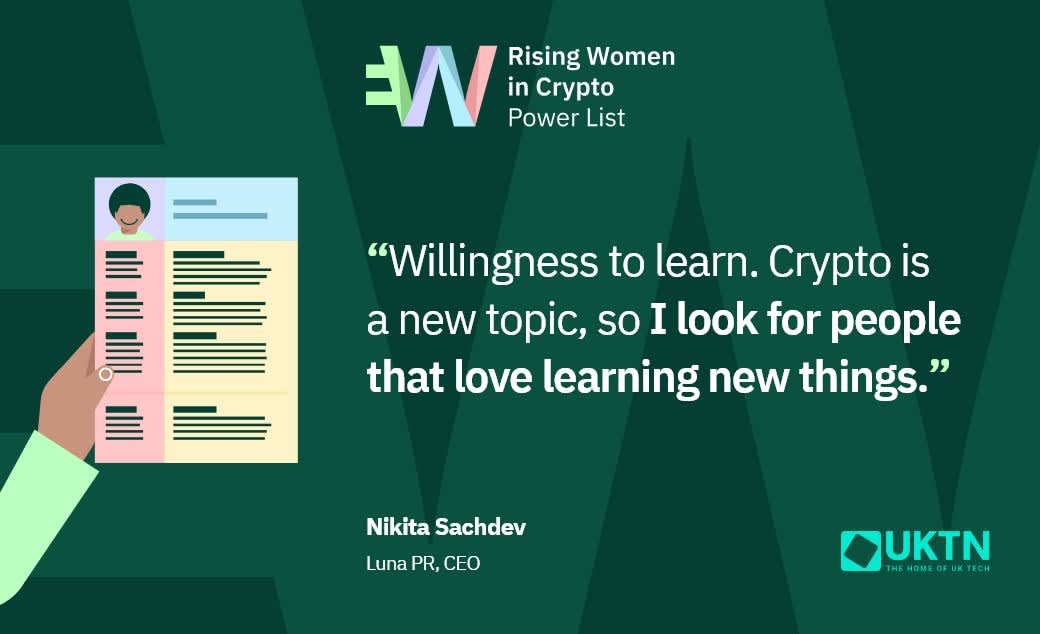 When it comes to a new industry, there's always a lot to learn. Crypto is constantly evolving, which means there's always new innovations to keep up with. Nikita Sachdev explains that demonstrating your willingness and ability to learn within a new sector is going to help keep you at the head of the pack.
Zara Zamani, Head of Disruptive Technologies at Meta Bytes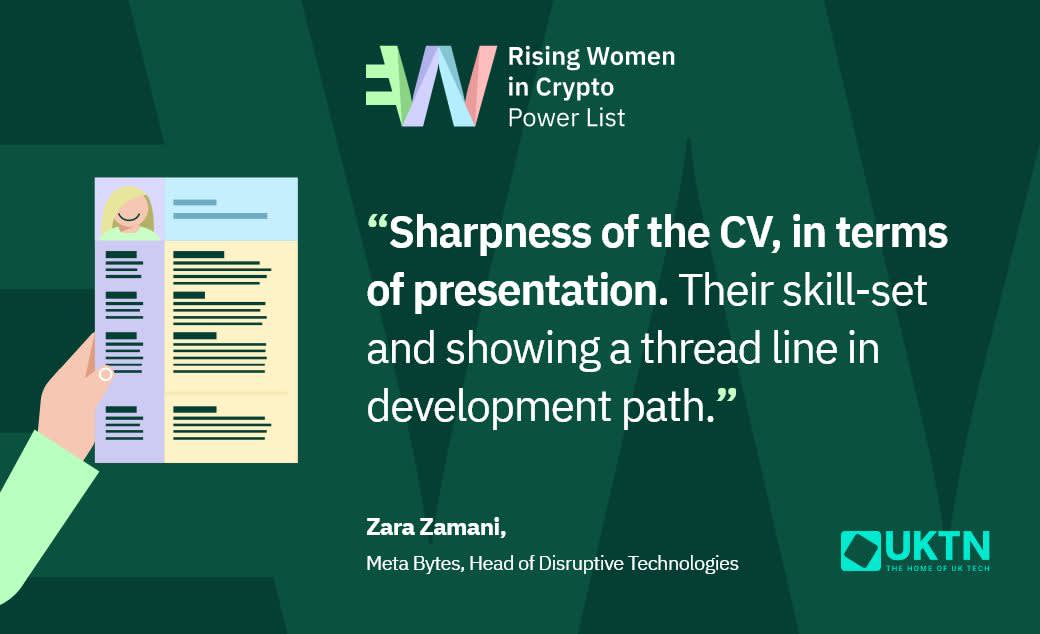 For Zara Zamani, it's all about presentation. Your CV is an opportunity to show off your experience and career journey so be sure to make the most of the space and highlight all of your skills.
Ali Paras, Community Lead at Wirex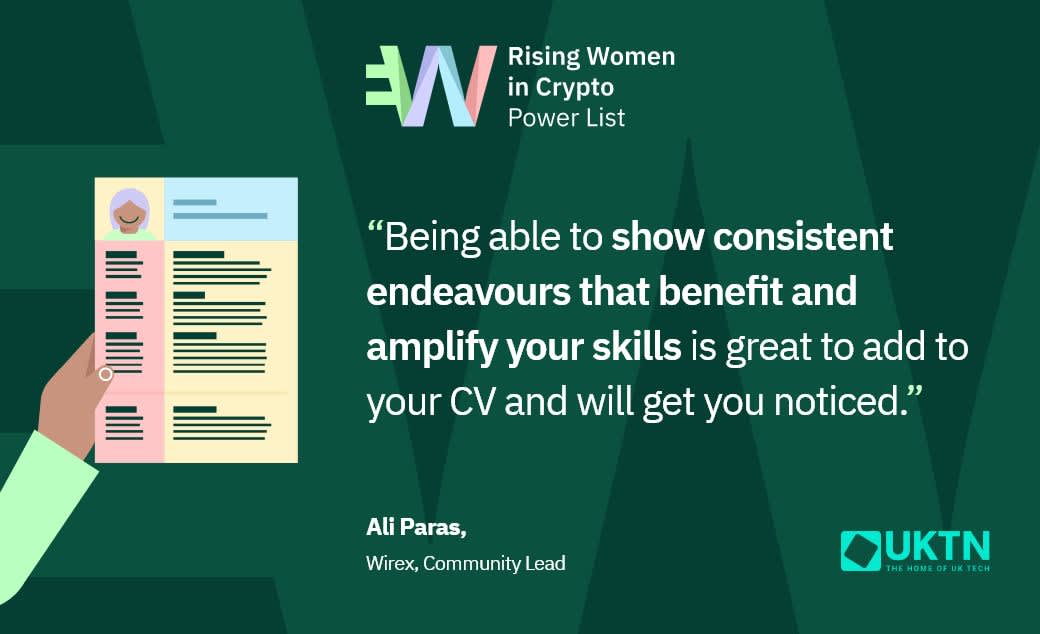 Consistency is key. For Ali Paras it's important to demonstrate your reliability and drive. If you can show your committed to the industry and growing a career, it'll make you stand out from those who are more unsure.
Lottie Wells, PR, Events and Comms Manager at Wirex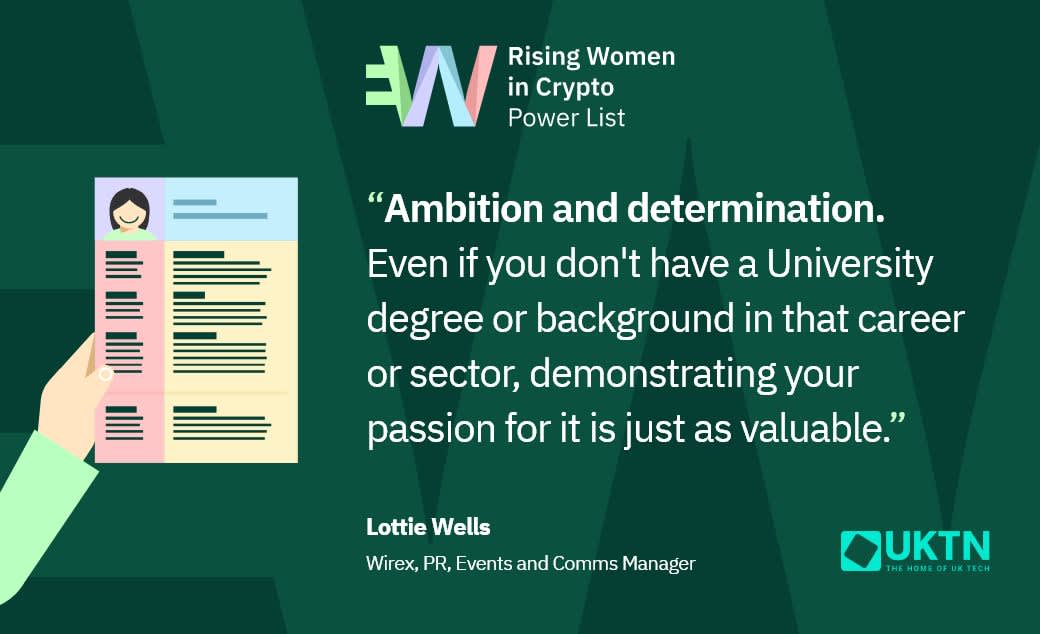 It's not all about the credentials. Qualifications can be great but showing that you're ambitious and determined can often be just as valuable. Lottie Wells advises that you highlight your passion for the role as well as your skills as the two together can be winning combination.
Adel de Meyer, Mentor, Speaker and Blockchain Tech Author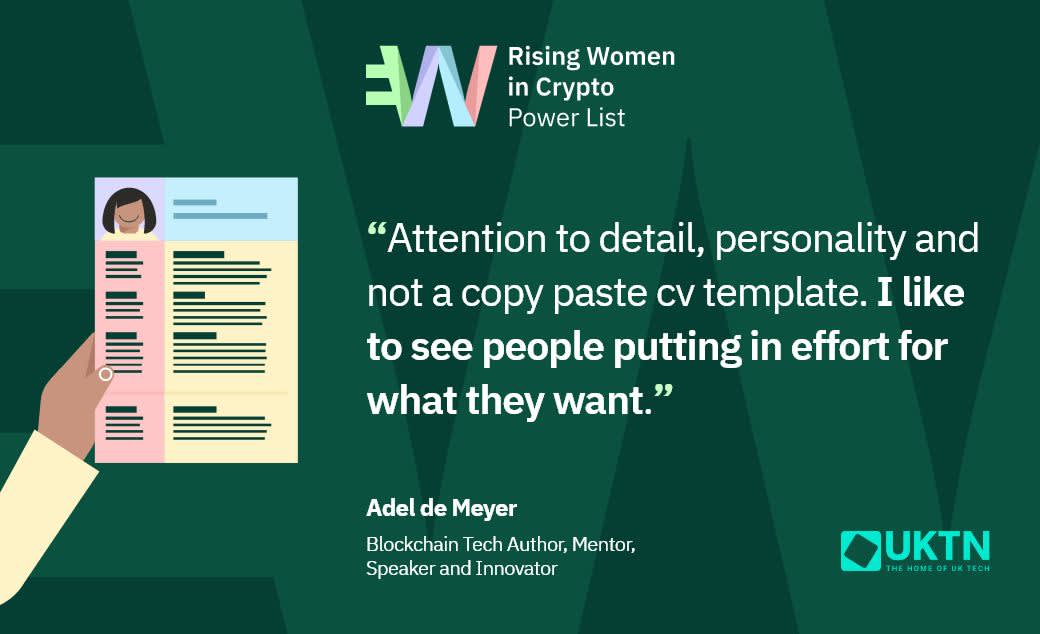 It's all in the details. Adel de Meyer explains that it's important to tailor your CV for the role you want rather than reusing a template. Be sure to emphasise the most relevant experience, skills and qualifications for the role you're looking for.
Keep your eyes peeled for more instalments of 'Your Money Matters' where we'll be diving into budgeting tips, women-owned businesses and more.
And don't forget to sign up to listen to the livestream of 'Women in Crypto: Tech, Innovation & Digitisation' !